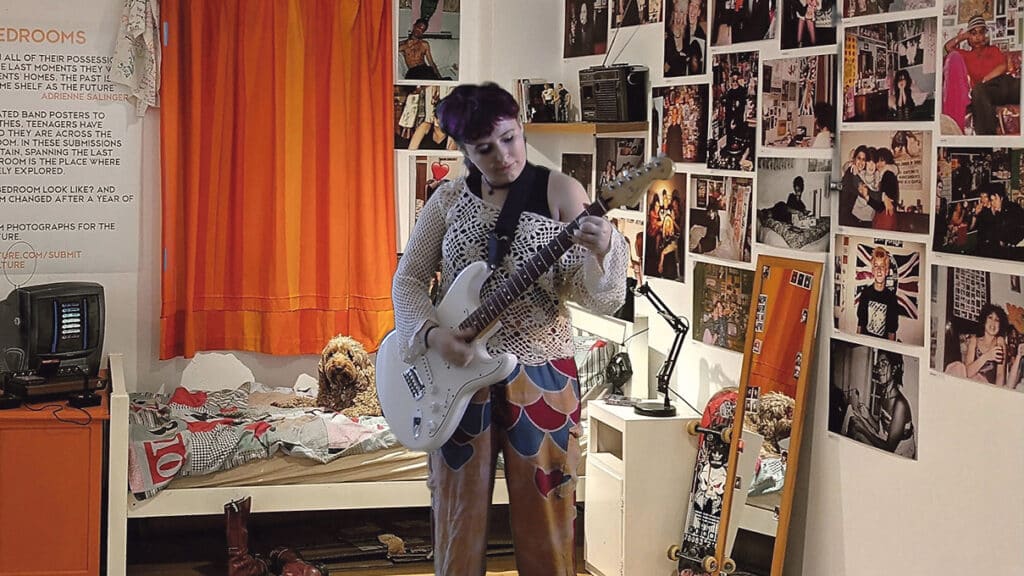 Over 200 films will screen at the First Cut Youth Film Festival (FCYFF) in March (7-11), including a film created by local Ukrainian teenagers (based in West Cork), residents from Direct Provision at Clonakilty Lodge and local young people from Clonakilty.
The film 'Practice Session' was created at the end of a two-day youth filmmaking workshop in December at The Shack at Clonakilty Youth Centre. This opportunity was provided by the Cork Film Centre countywide Cork Young Filmmakers Programme which brought professional and experienced filmmakers and equipment to this group of enthusiastic and creative West Cork young people. During the workshop the young people were taught exciting new skills including scripting, directing, lighting and camera skills.
'Practice Session' will screen at the First Cut Film Festival in the Regal Cinema on Saturday, March 11 from 1.30pm to 3pm.
The young filmmakers will attend the screening with support from Creative Bandon who are providing transport to festival, which takes place in Youghal.
In its 14th year, this unique vibrant festival creates opportunities for young people age 12 to 25 to screen their films, learn about filmmaking and to take part in events and discussion panels hosted by film experts.
Festival Director Mary McGrath said "This year's festival is jam-packed full of amazing short films, creative young people and special guests! Over the years we have seen lots of 'magic moments' and I have no doubt w will be sharing more of these this year in Youghal's Regal Cinema and Mall Arts Centre. We like to think that, with our partners, we champion the discovery of the young talent and powerful new voices in Irish filmmaking that are out there. We encourage them to follow their passion, aim for new heights and ultimately have their work showcased on an even larger platform."
Over 40 Primary and Secondary Schools from all over Ireland have created short films which will screen at the festival.
The 2023 programme features recent work from international young filmmakers.An Australian film,' Daydream' (Julian Hamman), features on the Spotlight Programme, Saturday 11th, Regal Cinema 3pm, and a very topical Ukrainian film ' Russian Military Warship Go (Oleg Tchelkin) also screens on Saturday in The Mall Arts.
A new addition, First Cut International, will screen a wide range of films from all over the world including the US, Iran, India, Korea, UK, Brazil, Lithuania, Denmark and Australia. First Cut! International is an online platform that will augment the main Open Call programmes with online screenings showcasing the best short films by young filmmakers
There will be a special family screening of the beautiful animation film 'Marcel The Shell with Shoes On' along with the First Cut Film Festival Youghal and Midleton Animation Workshop Films.These workshops have been facilitated by Animation Artists Belinda Walsh and Lisa McDonald and will feature films created by students from 13 primary and secondary schools in Youghal and Midleton.
Through the festival's Athrú Amháin/One Change Programme, the FCYFF has hosted a series of Irish Language workshops on filmmaking. Participants are invited to make one-minute-long films in the Irish language. Young people are invited to create Irish Language films with a special focus on climate change and the environment.
The festivals Athrú Amháin Programme is unique in providing supports to young people to make short films in the Irish language. The festival will showcase approximately 30 Irish Language short films on the big screen.
Presented in partnership with Feel Good Lost, the Youth Music Video Competition (YMVC) offers young emerging filmmakers the opportunity to create a music video under the mentorship of top music video director Brendan Canty who created the acclaimed 'Take Me to the Church' video for singer Hozier and renowned writer and choreographer Bob Gallagher.
On Saturday March 11, all videos will premier and the award for Best YMVC Music Video will be announced. Due to the generous support of an Arts Council YPCE Project Award, the winner of the YMVC Best Music Video Award will receive a €5,000 bursary to kickstart their career!
'Someone Like Me' is a special guest panel discussion with members of LGBTQIA+ filmmaking communities. On Saturday a distinguished panel of filmmakers will present their work, and discuss their filmmaking from their own specific point of view. Featuring writer/director Katie McNeice, film artist Francis O'Mahony and Barry Dignam of IADT.
Each year through its Spotlight Programme, the First Cut Film Festival celebrates the vision of emerging Irish filmmakers of third level age. This year the festival will focus amongst others on the work of Nell Hensey (recently nominated Nell for the Dublin International Film Festival's prestigious Discovers Award 2023), Shane Joyce, Ian Fallon and Julian Hamman.
The First Cut Film Festival and Cork Credit Unions have teamed up to bring aspiring Cork-based TikTok creators aged 14-18 the unique fun opportunity to take part in a workshop with Dublin Smartphone Festival's Robert Fitzhugh and make a film about the place where they live. To register for the free workshop email firstcutfestinfo@gmail.com.
firstcutfilmfestival.com