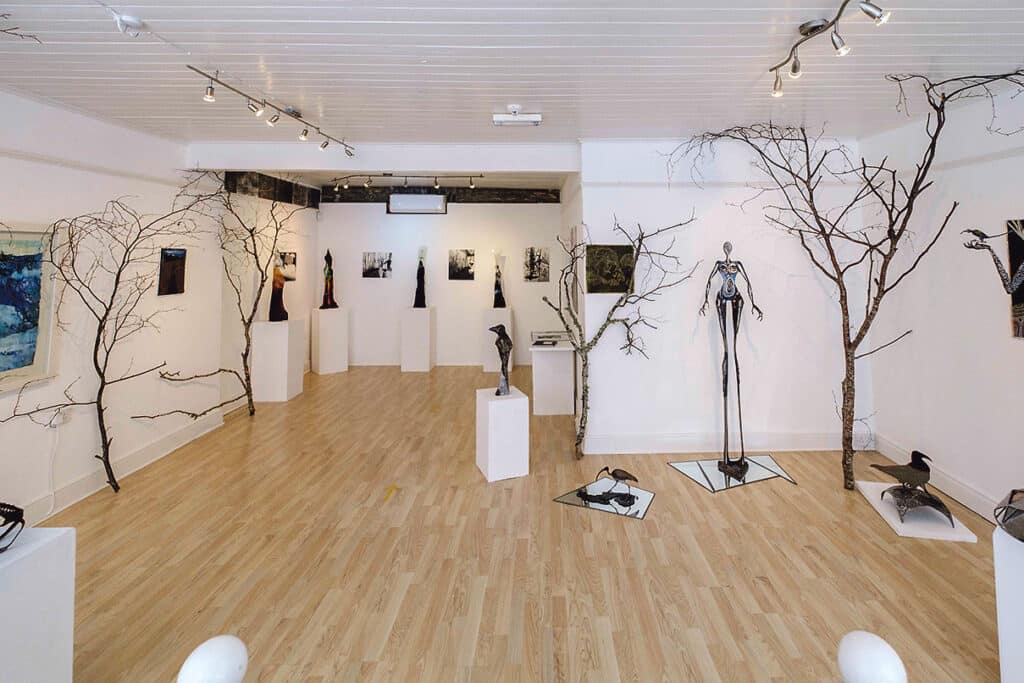 Run by artists for artists, Working Artist Studios (WAS) in Ballydehob is a professional gallery and arts organisation providing an inviting, inspiring, creative space, not just for artists, but for art lovers and the local community.
Founded in Skibbereen in 2000, WAS has since been dedicated to the support of professional artists and provides regular opportunities for the community to interact with working artists and experience the creative process first hand.
The WAS 'open door' policy means that if the door is open, anyone is welcome to come in, talk with the artists, and see their work in progress. WAS also hosts a vibrant public programme, which includes workshops for adults and children, exhibitions, artist's talks from emerging and established artists, classes and events in the Irish language, as well as a series of very successful poetry and music nights hosting a number of top profile Irish, local and international poets.
In its current home in Ballydehob, WAS combines artist and residency studios, gallery spaces, a print room, and 'Tailors Hall' – a multi purpose project space.
Residency studios for artists:
The third floor is home to two residency studio spaces available for short term residency, from one week up to one month. It is a dynamic and high quality studio environment open to emerging and established artists, perfect for working on a specific project, or for artists who might benefit from dedicated time away from distractions. The hope is that any artist taking up one of the studios will provide a fresh perspective; it is an opportunity to fully immerse oneself in the magic of the creative process, experiment with one's practice and test new ideas.
WAS currently has studio availability for May to December 2022. To find out more about the studios or membership plans, please email workingartiststudios@gmail.com.
Gallery and exhibition programme:
The WAS exhibition and gallery programme includes a mix of professional and emerging artists. The WAS approach is focused on providing a space where an artist can experiment with an installation idea and play, test and experience the pieces in different spaces. WAS introduces the general public to diverse artistic styles by local, national or international artists. In so doing it provides a space for better understanding the arts in all its many facets and opens up the conversation around it.
Working Artist Studios is supported by Arts Council Ireland's Visual Artist Workspace Scheme and Cork County Council.