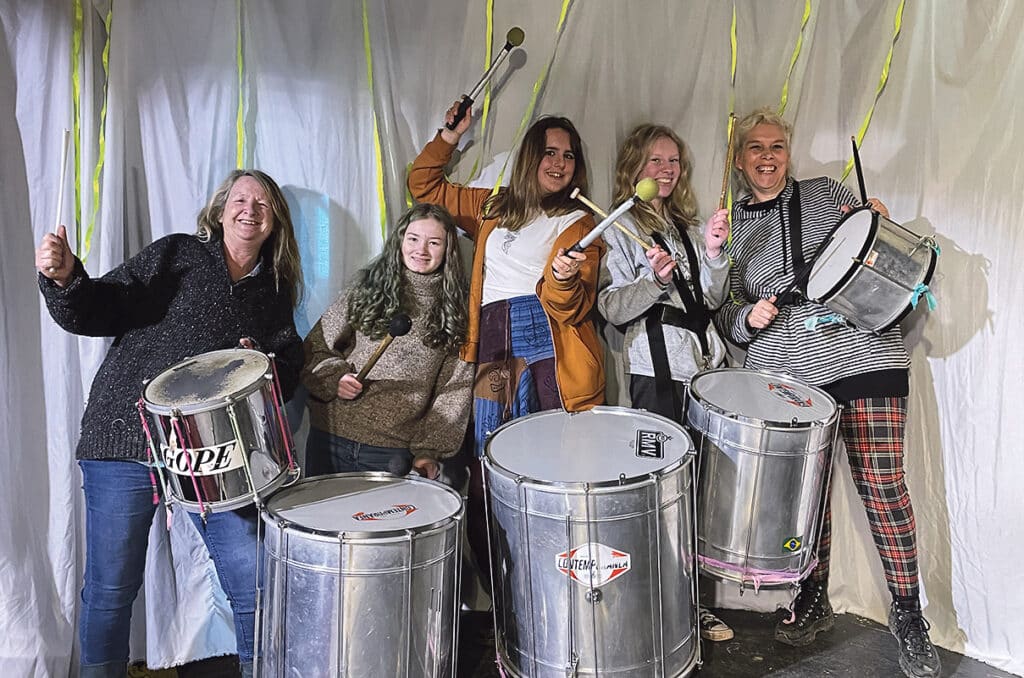 An exciting new samba band has just been formed by Schull's Youth Theatre group 'The Loft' says
Cillian White.
Schull's newest youth samba band is aiming to find its rhythm in time to lead this year's St. Patrick's Day parade in the West Cork village.
Spearheaded by Sally Smart of Smart Productions, The Loft in Schull facilitates drama, animation, film and acting for young people in the area.
An experienced teacher, Sally is collaborating with samba player Delia van Hemmel to get the samba band up and running.
"About twenty years ago there was a Samba band in Skib called Skibamba. We worked together to create a huge carnival sound and regularly led parades including the big St.Patrick's Day in Cork City, The Rose of Tralee and Drogheda three-day Samba festival, where we played with 200 drummers," explains Sally. "The samba band is an old passion of both mine and Delia's and so we have dusted off the huge hoard of instruments that I have been minding and opened the doors to all young adults who want a have a go."
For the past four years, Sally has been teaching drama, animation and film in The Loft, as well as hosting summer camps. The purpose-built stage and theatre at The Loft can seat over 80.
The youth group, which landed three coveted awards for their stop motion animation video funded by Young Filmmakers Ireland is currently putting together an animation, as well as starting production for their next play.
"The Loft is a space where we have a huge lot of fun and where people get to explore their own talents and also find out about themselves," says Sally.
Going forward, Sally's aim is to get as many young adults involved as possible to ensure the samba band is a success.
A number of fundraisers are planned to take place throughout the year in order to keep costs low for the youth accessing the service. Volunteers are always welcome.
For more information or to get involved Contact Sally Smart: on 087 6760734
FB: @Smart Productions.