Theatre lovers are once again getting ready to embrace the best of professional dramatic performance at this year's Fit-Up Theatre festival, which runs from July 11 to August 6, in towns, villages and islands all over West Cork.
With a nod to the tradition of Fit-Up theatre of the 1950s, the West Cork Fit-Up Theatre Festival has been providing rural communities, where there is a lack of accessibility to professional theatre, an opportunity to sample some of the wealth and talent professional theatre has to offer since its establishment in 2009 by Geoff Gould.
This year's line-up promises to be as compelling as ever with first up 'In the Middle of the Fields' presented by Blood in the Alley Productions in the festival tent (adjacent to Ballydehob hall).
This evocative story centres around a young widow who displays a strong, independent spirit in running her farm. An encounter one night with a neighbouring farmer becomes emotionally charged and unsettling, posing provocative questions about past passions in a shifting and surprising story that will leave you captivated. Audiences can expect a unique atmospheric experience that harks back to the theatre fit-up tradition of the 1940s and 1950s, but with a vivid, contemporary staging.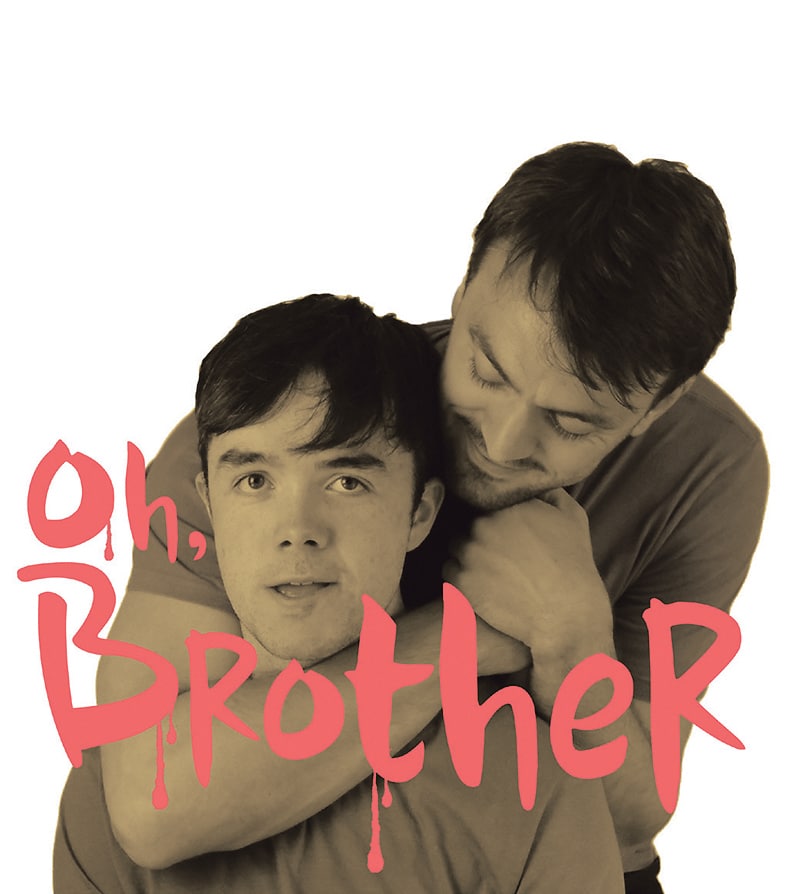 Seating is limited to 60 for this performance so booking on eventbrite is advisable. See editorial on opposite page for full details.
Week one also introduces us to 'Gombean' by Hawks Well Theatre. Set in a sleepy town in Sligo, Grace O'Malley – the Warrior Queen is reincarnated as a coffee horsebox entrepreneur, high on debt and low on self-esteem. When a blast from her past wrestling rival Ruby Stephens arrives in town, decades after making it big, Grace's world is literally turned upside down. When a chance at a cash prize comes her way so does a shot at an unforeseen redemption, as she contends to win back her title which she lost at the U18's Community Games in '94. Some dreams can't be stomped on!
Week two offers up 'Sea Wall' where we meet Alex. Professional photographer. Helen's wife. Lucy's Mum. Life is all power rangers, dishwashers and the quiet love of forever. Then in one life changing moment on their family holiday, life stops making sense. Reimagined as a queer production for the first time, Sea Wall becomes a story of faith, hope and queer love.
Also in Week Two we meet the 'King' from Fishamble: The New Play Company. Written and performed by the award-winning Pat Kinevane, who is known for his thought-provoking shows, audiences will spend an evening inside the mind of Luther – a man from Cork named after his Granny Bee Baw's hero, Dr Martin Luther King Jr. Uncomfortable with the outside world, Luther leaves his apartment only for essential journeys and for his job – performing as an Elvis impersonator. The show explores themes of prejudice, privilege and resilience as Luther struggles to find the confidence to live his life to the fullest.
'The stagecraft [is] unsurpassed… immaculate' – Sunday Independent
Hot on its heels is 'Every Brilliant Thing' by Duncan MacMillan. a hilarious and heartwarming story of love and loss. This high energy show had a sold out run in Cork and Waterford, of what critics called 'a wonderful evening with all the transformative power of theatre'. The show features beautiful music, is packed with laugh out loud moments and a reminder of what makes life worthwhile.
Week Two closes with 'Oh Brother' , a tale of two brothers united at last. This witty, hard-hitting show follows two lads as they juggle the expectations versus the reality of having a brother. All catapulted forward by general anxiety, fear of the unknown and the reason they never got to meet in the first place – their Mam.
'The Cabinet of Curatrocities' brings us towards the end of July and audiences get to delight in lost relics and treasures from the far-off reaches of the world. But be warned: this cabinet is not for the faint of heart – and what is seen cannot be unseen.
Big Guerrilla Productions presents 'The Ballad of Mossy Flood' introducing us to an unsociable odd-ball with a big thick head, but whose wrestle with the everyday is pure gold. Mossy will always land on his feet or at least somewhere near his feet… because he is Mossy Flood… and he's from Longford. . 'The Ballad of Mossy Flood' might just save humanity from self-destruction.
The final week in the festival brings us into August with 'Sean Moylan Irish Revolutionary' from Blood in the Alley Productions. A precise, passionate, funny, and painful play, it gives us a clear insight into the mind of a revolutionary leader, a man who sacrificed, suffered, and risked his life for his country. It is a tribute to him and to all who volunteered, many of whom paid the ultimate sacrifice, and to their families who bear it.
All tickets, €15, on the door, Limited availability so please arrive early. Doors open 30 minutes before show start time.
For the programme, times and venues go to
www.fit-uptheatrefestival.com