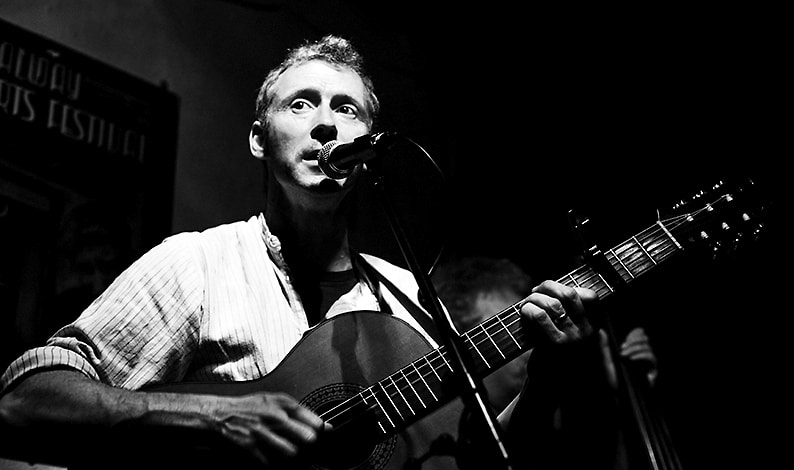 The West Cork Feel Good Festival, running now for a decade, will this year take place from October 1 to October 19, in conjunction with World Mental Health Day (October 10), the theme of which is 'Make mental health and wellbeing for all a global priority'.
So what better way to start than 'here and now'? The programme features events in six towns and villages across West Cork (Ballydehob, Bantry Clonakilty, Dunmanway, Leap, and Skibbereen). Workshops, mindfulness, concerts, interactive storytelling, poetry, music, film, a pop-up Gaeltacht, plant-care tips, doughnut (economics), 'Happiness on a bike', a free lunch and (much) more.
Especially hopeful is that the number of 'peer support groups' is steadily increasing. It started in Bantry. Now there are groups in Clonakilty, Skibbereen, and (soon) Dunmanway. "These meetings are for anyone who experienced mental health difficulties," says Nuala Kenny who, for the past five years while working in the Bantry mental health services, has had a vision of peer support groups in every village and town. A new venue, the 'Bantry Community Café, will be open to everyone. "People can just be, have a cup of tea or coffee ('a bru to get you tru'), make connections or come to a support group. It is so important that they feel safe enough to open up about their lives and distress in ways that can help break down the internal stigma that many carry. Confidentiality is key. What is said in the room stays in the room. The realisation that you're not alone and it's OK (and perfectly normal) not to be OK and that you can, and will be, accepted within your community is our aspiration going forward. Some of the activities introduced during the festival will continue throughout the autumn and beyond in this café space. We look forward to having more places where people can talk about what happened to them, rather than what's wrong with them. Where they can be seen and heard and find their wings to fly." Anyone with experience of mental health difficulties who would like to train up in listening and group facilitation from late October can text 087 6074908 for more information.
The festival is an initiative led by 49 North Street in Skibbereen, a creative mental health hub that offers a space for creativity, recovery, well-being, and a variety of activities designed to inspire and connect people. Which helps to enhance well-being and mental health, according to manager Kevin O'Shanahan. "The Covid pandemic highlighted the major role the arts can play in our daily lives and for our mental well-being – making the difficult days a little easier, helping us listen to each other or celebrate together. It is about the little shifts that provide a breathing space, more headspace, glimpses of beauty amid all the challenges that life brings. All those at 49 and West Cork Mental Health Services would like to thank everyone in the various locations around West Cork who have gotten involved to make this a festival by the community and for the community."
One of the vital strands in the vibrant festival tapestry is the creative revival of the Irish language in fun, relaxed, and accessible ways, specifically in combination with Irish music. Three Fite Fuaite events are woven into the programme, featuring spiritual singer Nóirín Ní Riain, singer/song-writer Ger Wolfe, and dual-language poets Julie Goo and Pól Ó Colmáin. After the festival, from October 27, an informal Irish language group will hold Fite Fuaite meetings at 49, North Street on the last Thursday of the month.
Around the weekend of October 8 and 9, there are some dazzling 'treats' in Levis Corner House in Ballydehob. including concerts by Luka Bloom, Jinx Lennon. These are the only festival events that need to be booked and paid for (via www.leviscornerhouse.com/listings). There is no charge for the 'Sunday Soup' Food Demo and Tasting at lunchtime when Rób Krawczyk (The Chestnut Restaurant) creates a Very Irish Soup made of local ingredients followed by an 'afternoon of nourishment', 'Food for the soul and belly with live music and spoken word performances as well as delicious treats'. The offerings include sean nós songs and songs of migration as well as life-affirming music and food inspired by the island cultures of Ireland and Jamaica.
There is also a series of interlinked special events around the work of local director Aoise Tutty Jackson and her many collaborators/collaborations.
First, 'Listening: Film screenings' at Uillinn: West Cork Arts Centre on October 13 (7-9pm) which includes conversations with Nóirín Ní Riain, Nick Murphy, and others. Booking via www.eventbrite.ie/e/listening-film-screenings-tickets-404532626977.
Next, a Fite Fuaite poetry reading on Saturday, October 15 (1-2pm) at 49, North Street, Skibbereen by the environmentally-aware poet Paddy Bushe, who will participate that same day (5-8pm) in 'Anua' at CECAS (Centre of Excellence for Climate Action and Sustainability) in Myross Woods, Leap. It features the premiere of director Aoise Tutty Jackson's new film 'Anua', made together with Gamelan Spréacha Geala, Music Alive, and Maggie Ryan of Escapepod Media. 'Anua' is narrated by Manchán Magan with a soundtrack by Kevin McNally and Kevin O'Shanahan. An experimental film and sonic interactive journey that explores our relationship with the land, language, sound, mythology, and the 'Otherworld'. Includes a live performance by the Javanese Gamelan Orchestra and comprises film, photography, and a different Paddy Bushe reading. Booking via www.anuascreening.eventbrite.com.
Mental health is everybody's business, as the programme states. Clearly, life in a convoluted and ever-changing world can be challenging. Debra Davies facilitates an Active Hope workshop (October 8, 11am-8pm) that will go some way to help us face what's happening to our world. And there will be a 'tasty' doughnut economics workshop (October 4, 2-4pm) with as 'feel-good factor' the uplifting notion that, as consumers and individuals, we are more powerful than we imagine.
The programme is online at www.musicalive.ie/west-cork-feel-good-festival, on Facebook (via @49NorthStreet), or ask your library for a leaflet about local events. The festival is celebrated in a podcast on westcorkcommunity.ie