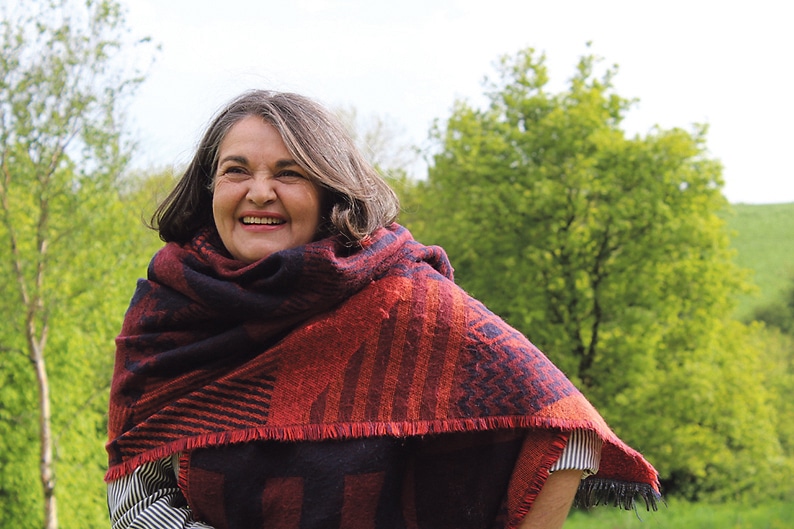 Tina Pisco has been announced as the first ever Writer-in-Residence at Cork City Libraries. This appointment is funded by Creative Ireland and will run until May 2021.
Tina Pisco's writing career spans a wide range of genres and mediums. Her published work includes best-selling novels, a poetry collection, a collection of newspaper columns, and a short story collection; along with articles, comics, scripts and even a cookbook.
Along with writing, Tina Pisco is actively involved in Community Arts. Over the years she has worked with a large number of different groups including schools, Community Arts Centres, the Travelling Community, asylum seekers in direct provision, and many other groups. She has worked closely with Cork City and County library services over the last fifteen years, delivering classes, workshops, and organising literary events.
This year's Writer-in-Residence programme aims to engage communities on climate change and sustainability through writing and contribute to literary festivals in the city, including Cork World Book Festival in April 2021, as well as to promote Cork City Libraries services and resources.
Due to Covid 19 restrictions, it is expected that most of the engagement with the public will be on-line. However, this is a great opportunity to promote the excellent, and perhaps lesser known, on-line resources that the libraries offer.
Tina Pisco will write a monthly blog, and is expected to set up workshops and other on-line events in the new year.
The Writer-in-Residence programme also aims to give the writer the time and space to work on her own writing.
"I am delighted and grateful to Cork City Libraries for this appointment, notably because the brief fit so well with my current writing project. To be given the space and time to develop one's writing is a rare gift indeed," says Tina.
"I am currently writing my second collection of short stories. The working title is 'The Dithering: Tales from the Peri-Apocalypse'. My own personal journey from armchair activist to running the Repeal campaign in West Cork, and volunteering in Nea Kavala refugee camp in Greece, compounded with the death of both my parents in the last four years and a close brush with terrorism, is also very much the motivator for choosing this theme.
"So far, I have been writing stand-alone stories in different settings. The idea was to leave things loose enough, so that the stories might cross-pollinate. The goal was to create a gestalt (whether the stories are stand-alone or interlinked) that gives the overall collection a solid sense of place and time: the peri-apocalypse on our planet. The stories might link up like a novella-in-flash, or grow into a full-blown meta-novel."
Tina Pisco's Publication List: Only a Paper Moon (Poolbeg); Catch the Magpie (Poolbeg); A West Cork Life (RandomAnimals Press); She be (Bradshaw Books); Adolescence 2: Hormonized Poems (Bradshaw Books) Translation of Manuel Arranas; Sunrise Sunset and other fictions (Fish Publishing 2016) long listed for the Edge Hill Prize.