The announcement of the shortlist of books nominated for the An Post Irish Book Awards is always an exciting time in the world of Irish literature. This year, however, it is especially so in Clonakilty with three local writers nominated. Louise O'Neill has been nominated twice, once in the category of Popular Fiction Book of the Year for her novel Idol and again as Author of the Year. Thaddeus Ó Buachalla has been nominated for his novel EL for the Irish Language Book of the Year and Paul McMahon's poem 'What Man Doesn't' is shortlisted for the Listowel Writers' Week Poem of the Year.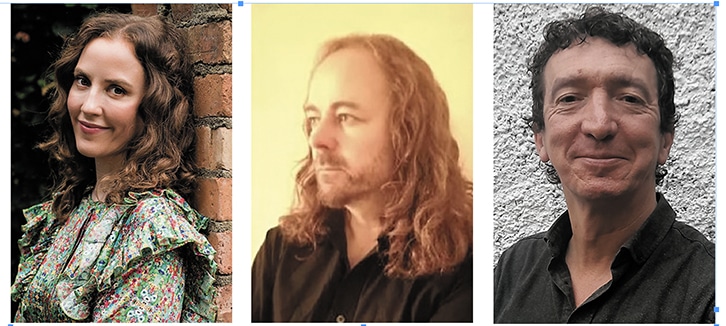 Bestselling author Louise O'Neill is a native of Clonakilty, while Paul McMahon and Thaddeus Ó Buachalla are more recent arrivals; Hhowever, both have now come to call the town home. Originally from Belfast, Paul McMahon is an author, poet and playwright and is no stranger to the An Post Irish Book Awards, having been already shortlisted in 2019. Thaddeus Ó Buachalla, originally from Cork City, writes exclusively in Irish and his work has received an Oireachtas award in 2021.
It would be safe to say that Clonakilty's literary scene is alive and thriving. When asked about working in his adopted home, Thaddeus said, "Clonakilty is such an incredible place to live as a writer. It has that unique blend of being both peaceful and stimulating at the same time." As members of the DeBarra's Spoken Word team, both Thaddeus and Paul are active in supporting local writers by providing feedback and musical accompaniment to other poets that perform at DeBarra's every month.
The shortlists for the An Post Awards have all been chosen by reputable judges but the final winners are decided by a public vote. People can support all three Clonakilty writers by voting for each in their respective categories by logging onto www.irishbookawards.ie.