An alchemy of Irish crafts, European folklore and magical gifts opening when restrictions are lifted in Skibbereen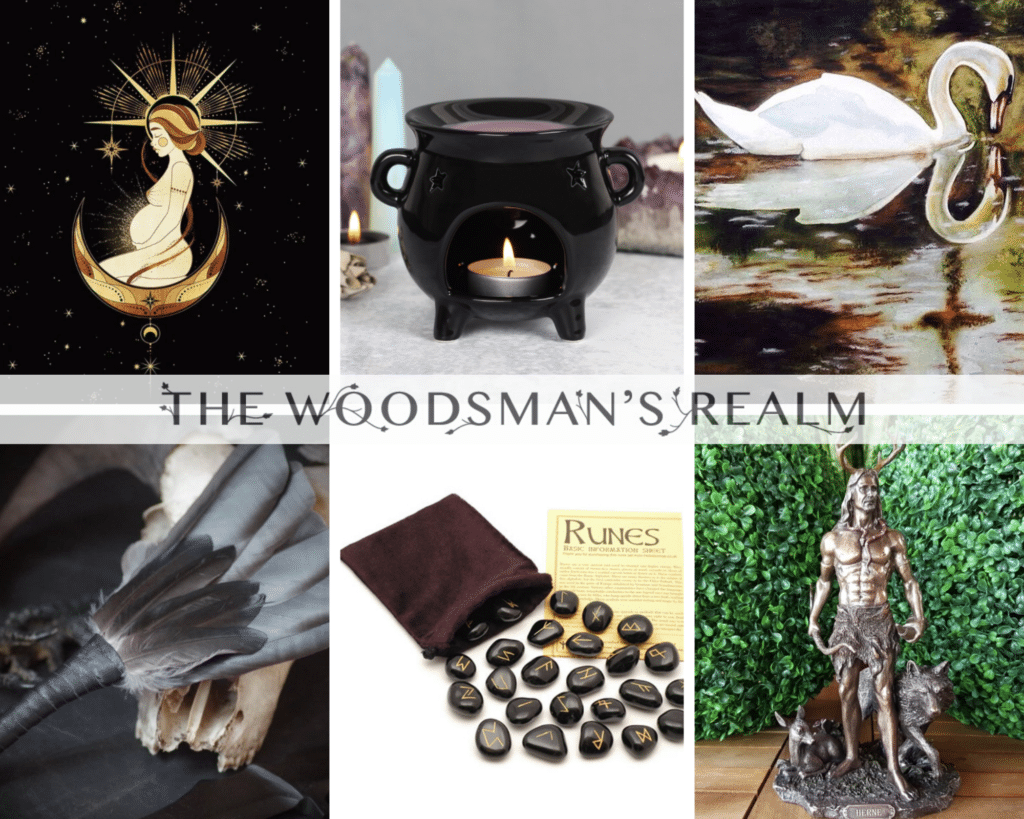 The Woodsman's Realm, a unique shopping experience that specialises in Northern European folklore, mythology and legend is still on track to open next month in Skibbereen. Step through the door and you will find yourself entering into a magical space, filled with fascinating gifts created by craftsmen both here in Ireland and overseas. The carefully curated selection of arts and crafts focuses strongly on our native ancient European roots; be they Celtic, Pagan, Viking, Wiccan or Druidic.
One of the proprietors is Marie Pedroz who explains the vision behind The Woodsman's Realm; "Our vision for our shop was to create a mystical environment full of enchantment and wonders; a portal into an ancient time where people can connect with their ancestral roots on an instinctive level, and to return home with a treasure to cherish that has intrinsic value and meaning. In short, we wish to bring the magic back into every day life.
"As such we have filled our shop with beautiful, spiritual and magical pieces of art as well as esoteric and sacred gifts such as ritual anointing oils and skincare, medieval knives, leather pouches, raw incense, crystals, herbal teas, beeswax candles, bronze figurines, drinking horns, Viking jewellery, altar pieces, wood crafts and much more. Our artists and crafters come from a wide variety of locations including Ireland, the UK, Scandinavia, Greece, Russia, Germany, Poland and the Ukraine. Each one is an independent artisan with a story to tell and this will be displayed by their work so you can connect with them and read their story.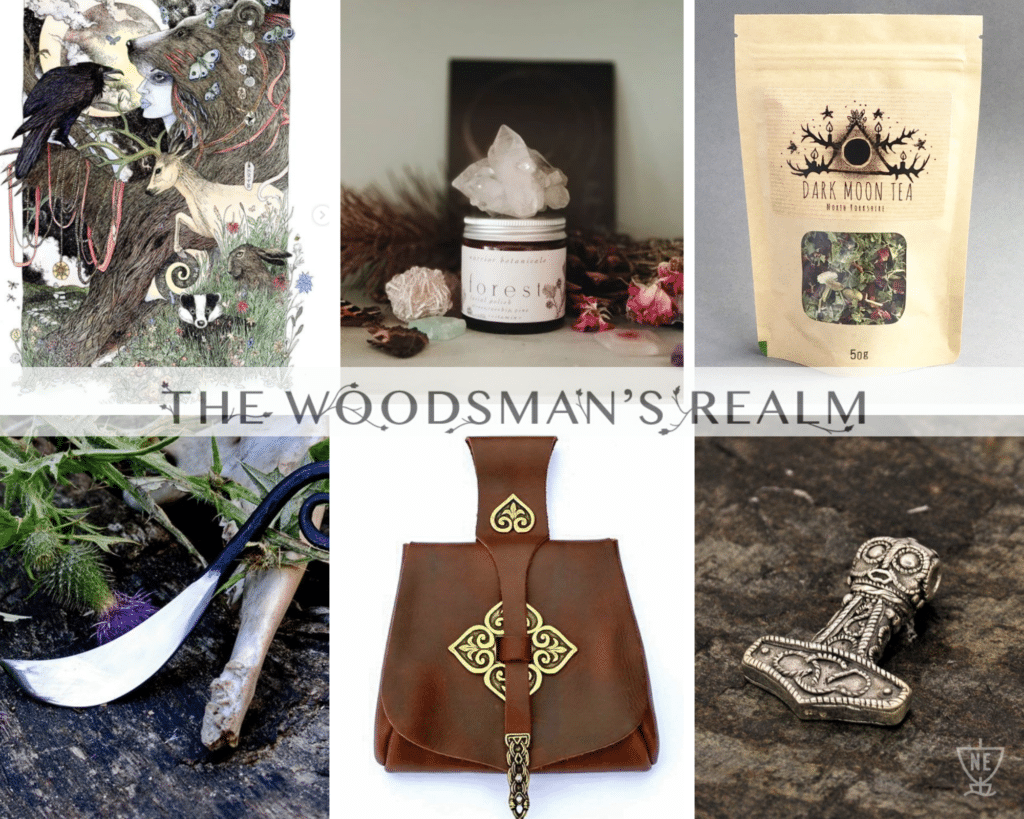 "The Woodsman's Realm will also feature the beautiful sacred wood crafts of local artist Craig Ozric, with a full range of his work to come including tables, stools, altars, candles displays, wall art, goddess hangings and wands. In addition for the first time I'm delighted to be stocking my full collection of sacred healing jewellery under the Hummingbird Jewellery brand.
"We have built our shop on an ethos of care for our planet, care for each other and international fair trade. Everything we stock has been sensitively sourced from small sustainable businesses and is skilfully crafted. We believe that supporting other small businesses both near and far is the way forward for our global artists and crafters community.
"We could not have built this without the support and talent of two amazing creatives; Megan Clancy Creative for our branding and Alchemy Sign Art by Iris De Vries for our beautiful signage and indoor decor. We look forward to welcoming you into our sacred realm…"
If you'd like to stay in touch and follow The Woodsman's Realm story as it unfolds check out their Facebook page @WoodsmansRealm; which will soon be followed by a brand new, full e-commerce website in autumn.
The Woodsman's Realm
17a Bridge Street Skibbereen | Co Cork
Open Monday to Saturday 10am – 5pm (once Covid 19 restrictions are lifted).
www.facebook.com/WoodsmansRealm
+353 (0)85 1128 777