Working Artist Studios (WAS) in Ballydehob is inviting applications from West Cork or County Cork based artists for its Summer Artist Residency 2021. The month-long residency will provide an artist with a studio space and time to develop a project, explore their ideas, and experiment with their techniques and art practice.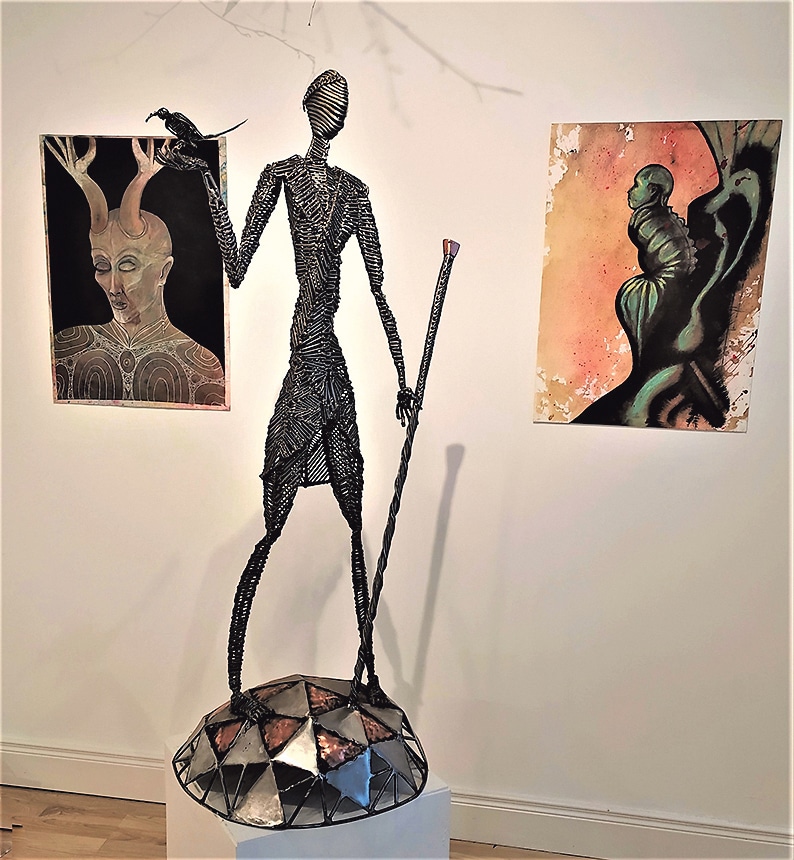 The selected artist will be offered free access to one of WAS' studios, a small stipend and artist support from the WAS team. A video will be produced to document the residency and showcase the artist's work. The end of the residency will be marked by an ancillary event, the format of which will be agreed with the successful artist in order to suit their work and proposal. Deadline for all applications is Wednesday, June 30. This opportunity has been made possible thanks to support from Cork County Council. Visit www.workingartiststudios.com for further information and how to apply.
The independent, artist-run gallery and creative hub in Ballydehob comprises of two galleries, five artist studios and a print room (coming soon). Since its foundation in 2000, Working Artist Studios has offered a vibrant programme of exhibitions and artist's talks from artists, both emerging and established, as well as poetry nights hosting a number of top profile Irish and international poets. Working Artist Studios have recently reopened their doors after the extended lockdown presenting two new exhibitions.
'Macalla – Echoes' features drawings and glass sculptures by Hazel Hutton, drawings and metal sculptures by Dubhaltach Ó Colmáin, mixed media works by Marie Cullen and prints by Paul Ó Colmáin. The exhibition is designed as a conversation between the pieces, creating echoes of ancient worlds, Irish mythology and their connection. Hazel's Skyscraper series was made in Shanghai University in 2015 during a student exchange programme from Crawford College of Art and Design. "I visualise them towering over the tallest skyscrapers in Shanghai. I see them as sentinel, a protective force intent on reflecting two cultures a world apart. They are a reminder of the ancient silk Road that once linked Ireland and China in ancient times," Hazel says.
Showing concurrently is the window exhibition 'Raw' – a collection of sculpture, drawing and animation by Etaoin Melville. We create emotional complexities within our mind, yet there is simplicity in survival and the stoic nature of death and life as an ever-repeating process. This inevitable circuit of birth and decline gives perspective in our daily lives. In Etaoin's own words: "Most of this collection of work has been completed over the past year, therefore indirectly my work has been affected by lockdown and the general feelings of being trapped. I love roaming the countryside for walks. I believe you can always make something out of what you have around you. There are no rules, the possibilities are endless."
Working Artist Studios, 086 162 8471, workingartiststudios@gmail.com