Masters of Tradition (September 29 – November 17, 2021) takes place online this year but its mission remains the same – to journey to the heart of Irish music and provide a platform where subtle elements of the music can be heard. This unique festival presents Irish traditional music in its purest form and also features collaborations that stretch in many directions.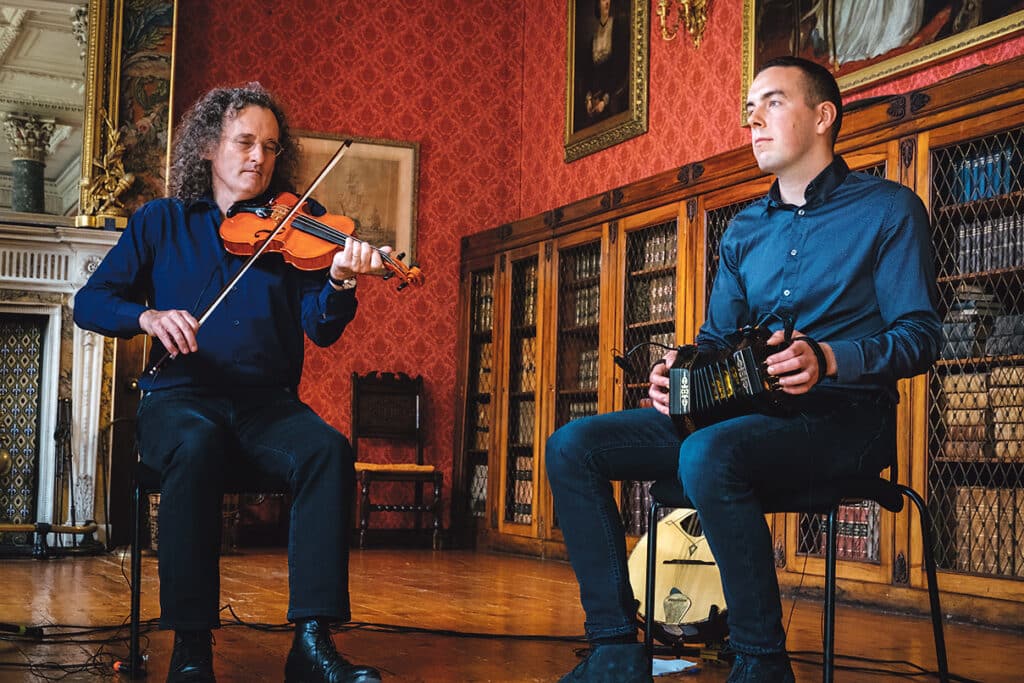 Concerts will be streamed each Wednesday evening by the US platform OurConcerts.live. These concerts will have been pre-recorded in Bantry House, Future Forests in Kealkil and Abbestrewry Church in Skibbereen. These concerts can also be viewed on-demand after the initial streaming.
As ever, the Festival is headlined by its Artistic Director Martin Hayes, the fiddler from East Clare, whose distinctive touch and extravagant virtuosity has brought the tradition to new levels.
On October, 27, poet Doireann Ní Ghríofa will be joined by guitarist Steve Cooney and accordionist Derek Hickey for a performance in the intimate library of Bantry House.
On November 3, father and daughter duo Mick O'Brien and Aoife Ní Bhriain join Emer Mayock to perform music from a very special collection of music, which originated in the southwest of Ireland in the mid-nineteenth century. Collected by Canon James Goodman (1828-96), this music was sung and played in the years before traditional culture in that region was devastated by the Great Famine of the 1840s. The Rector of Abbeystrewry, Canon Goodman undertook the building of a new church in Skibbereen in 1890 and it is in this church that the Goodman Trio perform that concert.
On November 10, Immram – a setting of the suite of poems written by Nuala Ní Dhomhnaill – will be performed by Neil Ó Loghlainn's Group in the beautiful dining room of Bantry House. The music combines influences from the sean nós tradition, jazz, contemporary classical music and features some of the most exciting and experienced musicians in Irish music today.
On November 17, Masters of Tradition concludes with a special performance by the festival's Artistic Director and one of the world's leading fiddle players Martin Hayes who will be joined by pianist Cormac McCarthy and concertina player Brian Donnellan in the library of Bantry House.
For more information and to book, go to ourconcerts.live/masters
Masters of Tradition is generously supported by the Arts Council and Cork County Council.