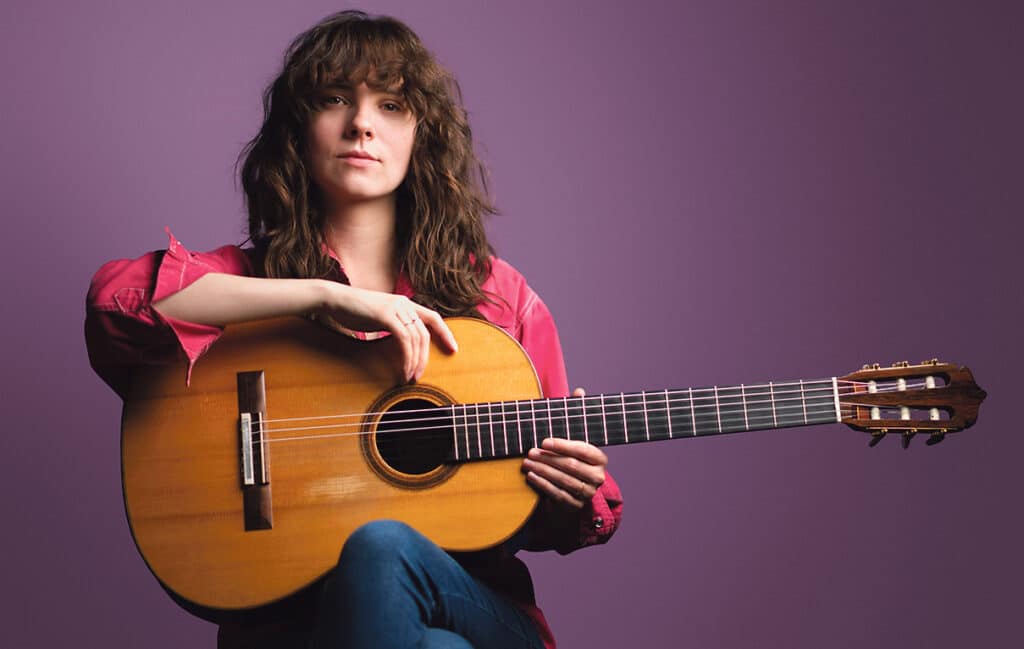 Masters of Tradition celebrates its 21st anniversary this year and takes place from August 23-27 in Bantry. Its mission remains the same as every other year – to journey to the heart of Irish music and provide a platform where subtle elements of the music can be heard.
As ever, the Festival is headlined by its Artistic Director Martin Hayes, the fiddler from East Clare whose distinctive touch and extravagant virtuosity has brought the tradition to new levels. "This year's festival will take us to the core of the music," says Martin Hayes. "We will also encounter many emerging ideas within the tradition, new ways of reimagining the past and also ways in which this music can relate with other music forms." 
Martin Hayes will be joined at this year's festival by Sam Amidon, Luka Bloom, Ultan O'Brien, Laura Snowden, Crash Ensemble, Steve Cooney, Brian Donnellan, Conal O'Kane, Scoth, Mick O'Brien, Kate Ellis, Eoghan Ó Ceannabháin, Scoth, Ciara Ní Bhriain, the Begley Clann, Mick Conneely, David Munnelly, Christine Tobin, Cora Venus Lunny, Steve Hamilton, Phil Robson and Christy Mc Namara.
The Festival opens in the Maritime Hotel on Wednesday, August 23 with Martin Hayes, Conal O'Kane, Brian Donnellan, Sam Amidon and Kate Ellis.
The music moves to Bantry House the following evening, Thursday, August 24 with a range of vocal performance ranging from indie folk to Sean Nós to American Appalachian featuring Scoth, Eoghan Ó Ceannabháin, Ultan O'Brien, Sam Amidon and Kate Ellis.
On Friday, August 25, the music comes from two legendary music families – the O Brians and the Begleys. Martin Hayes says, "Mick O'Brien is one of the most highly regarded pipes in tradition music and will be joined by his daughter Ciara who is a violist and fiddle player. Earlier this year the world of traditional music lost the great accordionist and singer Seamus Begley. This powerhouse of music and song, a major carrier of the musical tradition of west Kerry, previously appeared at Masters of Tradition and tonight his family of fine musicians will close the concert with a rousing west Kerry celebration of their father's life and legacy." Christy McNamara and Steve Cooney also perform.
Friday's late night concert in Bantry House focuses on the ubiquitous but often overlooked guitar in traditional music. Steve Cooney is joined by Luka Bloom and Lisa Snowden.
Steve Cooney opens Saturday's Ceolchoirm and Luka Bloom returns to the stage again, this time performing a selection of songs. "His performances are both powerful and incredibly subtle," says Martin Hayes. "He will be followed by a pair of very dynamic musicians David Munnelly and Mick Conneely, a spontaneous duet of fiddle and accordion."
Saturday's late night concert takes the audience into the improvised space between Jazz and traditional music. This programme is uniquely driven by the musical imagination of jazz singer Christine Tobin. She will be performing songs with an ensemble of jazz and traditional musician including fiddler Cora Venus Lunny, pianist Steve Hamilton, uilleann piper David Power and guitarist Phil Robson.
The Festival closes with Martin Hayes and a series of guests from this year's programme.
Throughout the week, there will also be talks and secret concerts on Whiddy Island, Future Forests, Marino Church, and St Brendan's School Hall.
Masters of Tradition is generously supported by the Arts Council and Cork County Council. For full programme details, and booking, visit: www.westcorkmusic.ie/
masters-of-tradition/