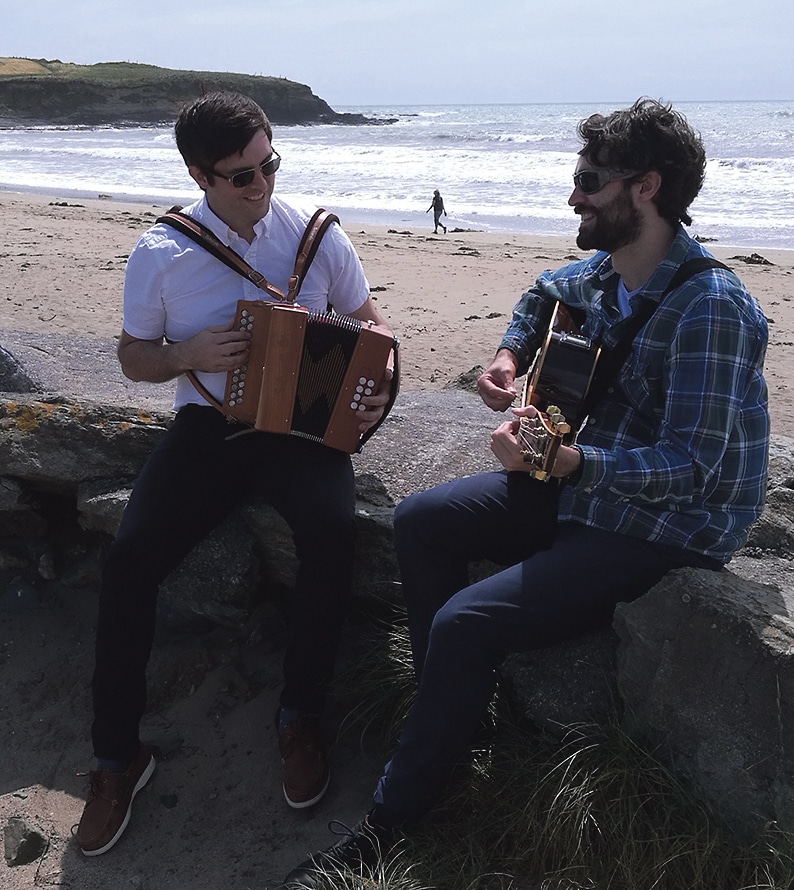 Two brothers from Cork are on a mission to revolutionise the learning of Irish Traditional Music so that anyone can learn to play from the comfort of their own home, at their own speed and to their own schedule.
Eugene and Hugh (also known as the Walsh brothers) are both trained primary school teachers and can play more than 10 instruments each! They have put their combined experience, knowledge and expertise into creating the most comprehensive and cutting-edge online courses, available worldwide, for anyone wishing to learn how to play Irish traditional music.
The Walsh brothers believe that learning music should be at the student's convenience, not the teachers. With Trad Success, you can learn online from anywhere, on any device and at any time that fits your own schedule. You can revisit any lesson as many times as you want and you will never again have to worry about running late or missing a lesson.
Hugh says, "Our hope is that, before you know it, you'll be able to play well-loved traditional Irish songs such as 'The Wild Rover', 'Whiskey in the Jar', 'Spancil Hill' and many, many more. It's also a great opportunity to impress your family and friends with your new skills at your next get together."
The Walsh brothers emphasise that playing a musical instrument can have many positive benefits for your physical, mental and emotional health and wellbeing. Did you know that learning to play music is proven to reduce stress and anxiety, as well as improving memory, cognition and mood?Playing music is also a great way to make new friends and to meet people from all walks of life.
Eugene says, "Our main aim is to make learning how to play an instrument as easy as possible. We want people to feel like they can succeed by progressing step-by-step. One of our key innovative features is that you can follow the lyrics and chord changes on screen in real time so you won't get lost or confused. We have also sub-divided our course into three separate sections which are Beginners, Intermediate and Advanced."
Hugh further explains that, "Our members also have options of viewing and downloading PDFs of songs, chords, strumming patterns and fingerpicking patterns as well as instrument diagrams. We really feel that now is a great opportunity for people to learn an instrument online, as people are spending more time at home due to the pandemic".
Anyone can sign up for a Free 30-Day Course at www.tradsuccess.com (which you can repeat as many times as you like) or check out some free sample videos on the Trad Success YouTube channel.
Both brothers finally add, "To celebrate the launch of Trad Success, we are currently giving 60 per cent off all of our courses. And we also offer Gift Vouchers, which people can use to treat family or friends for any occasion. We hope that we can help people begin their musical journey today!"
Trad Success has given West Cork People readers a fantastic opportunity to win one of three One-Year Courses. 
To be in with a chance of winning email info@westcorkpeople.ie with your name, address and phone number before September 14. Please put 'Trad Success Comp' in the subject line of your email.