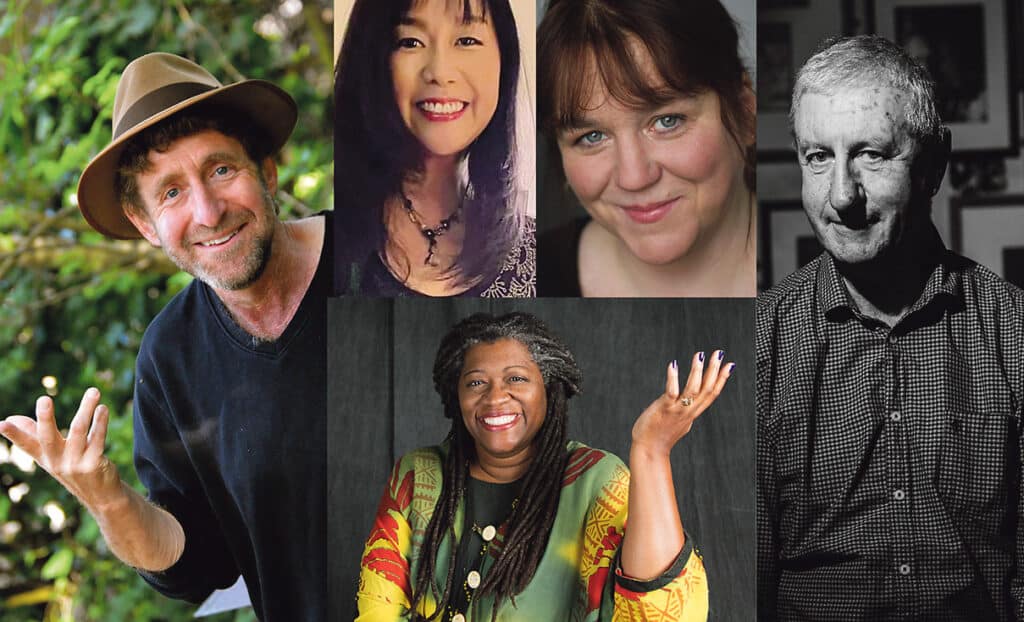 The news that the Cape Clear International Storytelling Festival will take place with in-person events from September 3-4, has been greeted with great excitement from both regular visitors to the island, as well as those who have visited annually for this unique festival. Additional evening events will be held online from September 2-4 for those far and wide to enjoy. 
During the past two years the festival team worked miracles to hold the festival online and made many new, international friends in the process. With this in mind, and given limited accommodation on the island, the team has decided to run a hybrid festival this year, combining live daytime events on the beautiful island with evening Zoom performances online that can be shared with the storytelling community around the world. Visitors can stay on the island, or come and go daily on the ferry without missing any concerts.
All events are detailed on the festival website, marked with a globe icon if online and a boat icon if they take place in the island. Please note that venue capacity will be limited due to Covid, so all tickets for in-island events this year must be booked in advance through the website. Ticket will not be sold at the door this year.
Over 20 exceptional storytelling friends will be joining the festival from around the world. Telling stories on the island are Kate Corkery, Masako Carey, Órla Mc Govern, Simone Schuemmelfeder, , Con Ó Drisceoil, Colin Urwin, Paddy O'Brien, with a guided walk by Séamus Ó Drisceoil.
Online Zoom stories will be told by Donna Washington, Jan Blake, Len Cabral, Bill Harley, Ed Stivender, Colum Sands, Frances Kennedy and Jack Lynch.
There will also be a workshop online with Joel ben Izzy.
And as if that wasn't enough, Colin Urwin, a storyteller and songwriter from Co. Antrim, will be giving an extra performance of enchanting storytelling and song in the welcoming world of Levis' Corner Bar, Ballydehob, on Monday September 5 at 8pm, a gig not to be missed!
For full details on all events see www.capeclearstorytelling.com