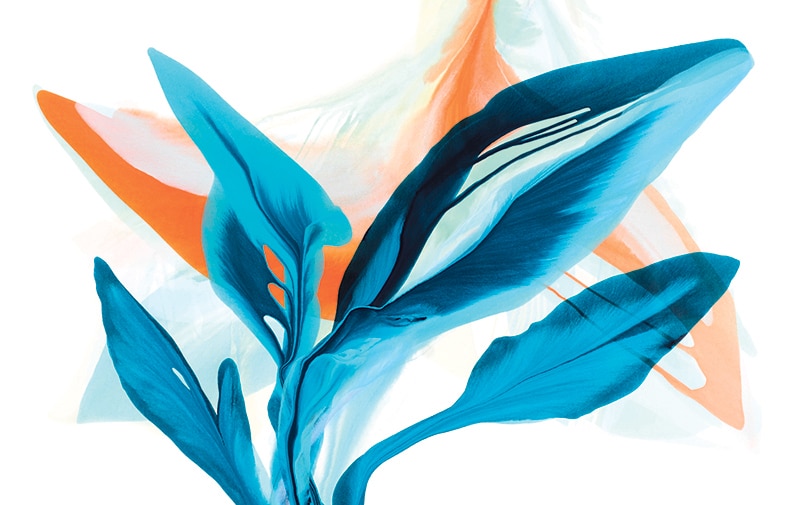 'Inanna Modern', a new sub-division of Inanna Rare Books and Reader's Garden in Skibbereen will hold its first art exhibition at Cnoc Buí in Unionhall from May 7 – 27.
While visitors to Inanna's beautiful location at Woodley House on Castletownshend Road are already familiar with their merchandise of historical art, vintage maps and decorative prints and graphics; 'Inanna Modern' is now welcoming a group of international contemporary artists into the fold.
The recently launched 'Inanna Modern' business and website currently showcases the work of six artists from Canada, USA and Scotland and a new artist from Denmark, living and working in Ireland, recently joined their portfolio. In an effort to bring new colour to the West Cork art scene, 'Innana Modern' is focusing on artists outside of Ireland, many of whom have Irish connections.
While art lovers will be able to view all artworks at Inanna Modern's location in Skibbereen, the first group exhibition will be held at Cnoc Buí, West Cork's newest art and community Centre in Unionhall.
Cnoc Bui is the brainchild of Paul and Aileen Finucane, whose vision is that Cnoc Buí will further add to West Cork's reputation as a haven for artists and as a magnet for those with an interest in the arts.
The group exhibition by Inanna Modern will show Brooke Palmer from Toronto, Canada, whose art is held in international private collections and who has never exhibited in Ireland before. Also on display will be the wonderful drawings of Scottish artists Jim Wilson (line drawings) and Nicola J. Smyth (flowers and more).
The West Cork art of Evelyn Street will also be a part of the exhibition. Street lived in West Cork during the 1960s and 1970s and her paintings represent the work of West Cork artists who are no longer with us but who Inanna Modern will show in coming years in order to reflect on the creativity this landscape has triggered in contemporary artists as far back as the 1950s. Three rare Evelyn Street paintings from the esteemed Naylor Collection in Durrus, which have not been shown in the last 50 years, will be on display.
The Exhibition is open daily from 11am – 5pm (May 7-May 27)
Find the new website of Inanna Modern under: www.inannamodern.com
For enquiries phone 087 102 5412 or email info@inannararebooks.com