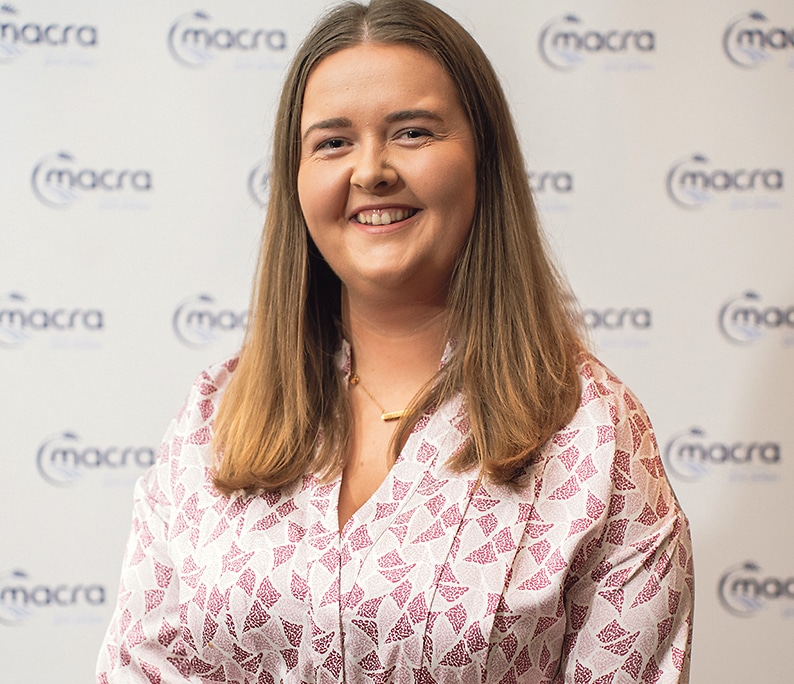 A new presidential team led by president, Elaine Houlihan, begins their two-year term at the head of the young farmers organisation following recent elections. A member of the Killmallock branch in Co Limerick, Elaine is set to become the second woman to lead the organisation and subject to a trawl through the archives, it appears she could also be the youngest president in the organisation's 79-year history. 
She's also probably one of the few heads of the organisation who got to meet with US president Joe Biden on his recent visit to Ireland. Speaking to Tommy Moyles, incoming president Elaine Houlihan tells us how the meeting came about
So why did Elaine decide to put her name forward for election?
"I was humming and hawing, after my first year of Munster vice-president, people were saying that I would surely run for president. Over Christmas last year, myself and parents were around the table at home and they said to me, would you not go for the big job? I kind of dismissed it but my dad said think about it. More people got onto me in January then, so I sat down with the club and they were fully behind me. I threw my hat in the ring and I had nothing to lose. The big thing for me was I didn't care if I won or lost but it was to show others that they could have the confidence to go for other roles. I'm looking forward to the AGM in Bantry and Carbery region hosting it; they're putting in trojan work so it should be a great event."
Macra's protest recently got the backing of not one but two heads of state, when the incoming president was invited to meet the US president on his recent state visit to Áras an Uachtaráin. It's an event that nearly didn't happen according to Elaine.
"One of the lads at work was messing, asking if I'd get to meet Joe Biden now that I have the Macra president job. Later on I got a phone call inviting me to Áras an Uachtaráin to meet him. I genuinely thought it was one of the lads and I was having none of it and was fairly sharp on the phone. I took it more serious when I got the email confirmation and another phone call. I thought there would be a few hundred of us there to see him when but there was only eight of us, myself, some trade people and former Irish soccer international Paul McGrath. President Michael D Higgins came in and had breakfast with us and after the tree planting ceremony, we got to meet Joe Biden for half an hour. He had interest in young rural Ireland and he loved the whole idea of walking the 79 kms in our 79th year and we'll be sharing 79 stories of people who had to move abroad. Hearing Joe Biden and Michael D saying you're doing the right thing would give you a bit of confidence."
Deciding to hold the protest walk from Athy to government buildings wasn't an easy decision but something Elaine said the organisation had to do.
"The points we're raising with government all stem from our membership. They are extremely concerned about the future of rural Ireland. Who wants to live in community that has no shop, has no school, has no GAA club, no hall."
Over the years Macra has evolved to the point where the non-farming membership is over 60 per cent. While its roots are firmly in agriculture, the occupations of the members are varied. Every club is made up of teachers, nurses or any young professional living in the club's catchment who wants to be involved in their community.
One of Macra's biggest strengths has always been an active social life that centred around competitions, social events, meetings and travel both throughout the country and further afield. Through those activities it forged a strong sense of community at a local level that was built on through the branch and county network. The Covid-19 pandemic and associated restrictions on social activities proved as challenging for Macra as it did for so many organisations and people.
"The whole pandemic was a learning curve. The infrastructure to deal with it wasn't there at the time. We've heard of the national broadband scheme but broadband was a weakness in lots of parts of the country. Internet wasn't there for online quizzes or for meetings for everyone. "
A physiotherapist and part-time farmer when not stuck in her Macra role, Elaine was instrumental in getting the organisation back up out of Covid-hibernation and social media proved a gateway for that.
"People want to belong to something, there are extremely proud macra people and those who pop in and out when they can, so we tried to cater for those. Bouncing back from it, we returned with a massive bang with social media. It helped when trying to keep people engaged with their local branch and county. I started off doing challenges online and they kind of escalated. We got members out walking 11 peaks; 18 members cycled from Mizen head to Malin head last summer and other events.