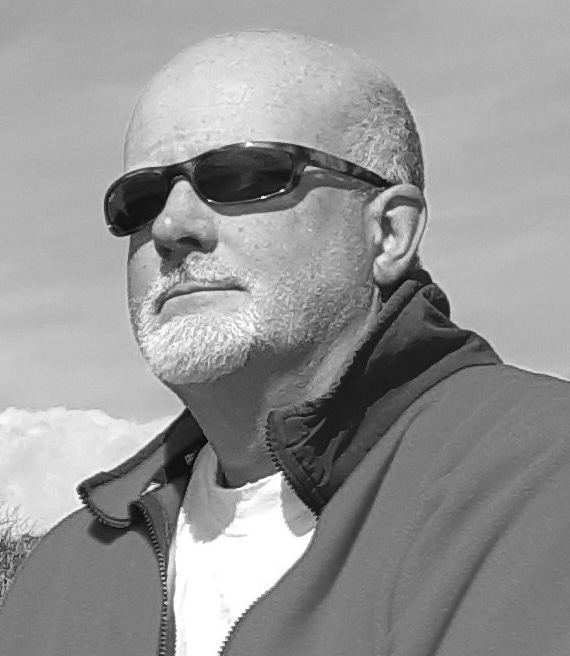 The DNA of West Cork People
Mark Grace is a genetic genealogist and family historian at Ballynoe House, Ardfield, Co. Cork
This month continues the synopses, given in alphabetical order, for my wife's ancestral lines and what we have learned from atDNA matching. If you have DNA tested and related to any of these families, do get in touch and consider adding your DNA information to the project. My wife's ancestry is genetically-proven to her three-times great grandparents, which also reaches the boundary-defining available church records in County Cork. This provides a solid and verifiable dataset for anyone finding a close DNA match potentially within this genealogical timeframe.
For those thinking of taking a DNA test or providing a gift for Christmas, special offers on testing kits have been available in October and November.
A potted history of the West Cork MENNIS Family
As described in the family tree in the 1933 letter introduced in last month's introductory article, the West Cork family descend from a retired Presbyterian soldier John MENNIS who married a Miss Galloway around the turn of the C18th and who settled in West Cork. Their son John MENNIS (c1725) married a Katherine O'DONOVAN and in turn their son James MENNIS (c1750) married Hanora O'DONOVAN, the daughter of Andrew O'DONOVAN and Mollie O'HEA which is where the story in West Cork really starts. James and Hanora are my wife's 4x great grandparents.
Mary O'MAHONEY who married James and Hanora's son Michael is reported in the letter to be the daughter of Denis O'MAHONEY and Nancy WHITE. Nancy is given as the daughter of William WHITE and Elizabeth KINGSTON, the daughter of William KINGSTON and Ann ARUNDEL. The Arundels were noted castle builders in the area around Clonakilty. Members of the US family report to have family heirlooms from this ancient time, which includes an initialised silver spoon belonging to William KINGSTON and a silk shawl handed down from Elizabeth KINGSTON, his wife.
DNA matching has been instrumental in tying together branches of the West Cork family not mentioned in the 1933 letter. Four children of James MENNIS and Hanora DONOVAN have been connected by DNA. Fourteen shared DNA data sets have been fundamental in establishing this relationship with four of their children providing DNA vectors to descendants worldwide. There are twice as many relationships indicated in online family trees and databases where DNA data has not been shared. The four children are Mary MENNIS (c1780-1870) who married James HICKEY and emigrated to Canada, as mentioned in the last article; James MENNIS (c1783-1868) who married Catherine DALY (c1790), my wife's 3x great grandparents; Michael MENNIS (c1797-1891) who married Mary MAHONEY; and Margaret 'Peggy' MENNIS (c1800) who married John HAYES or HEAS. There may be other children in pre-recorded history.
The 1826 Applotment Book index for Moreagh near Dunmanway has entries for a James MINNER and James MORRIS (both of whom are James MENNIS mistranscribed). The 1826 records around the townlands of Reenascreena, the later area of residence, had no MENNIS families then. All baptisms of children prior to Moreagh were from 'Two Neeves' (suggested by local historians to be the townland near Kilmichael), the last being in 1826. Margaret MENNIS, who married in 1827, was recorded as being from Moreagh.
Michael MENNIS
The following synopsis is for the family headed by Michael MENNIS (c1797-1891) of Moreagh and Mary (Margaret) MAHONEY (c1801-64) who married in 1825 Kilbrittain. Their children, particularly daughters, are matriarchs of many well-known families in West Cork.
Surviving children include James MENNIS (1827-96) who farmed at 'Saroo' (Sarue), Reenascreena and 'Saugmore' (Snugmore in Garraha townland, Kinsale) and who appears to have married four times respectively to Catherine DONOVAN of Ardfield and Rathbarry in 1851, Ellen DONOVAN at Ballinspittle near Kinsale in 1862, Mary 'Minnie' MAHONEY of 'Saroo' in 1885 at Rossmore Chapel and Margaret COLEMAN in 1888 Kinsale.
Mary MENNIS (1829) married Richard 'Rick' DONOVAN (1825-78) of Derrinasafagh, Dunmanway. Denis MENNIS (1830-82) a farmer of Moreagh married Ellen CROWLEY in 1857 and the farm at Edencurra eventually passed into the hands of the DONOVAN family. The family of the 1933 letter, James MENNIS (1862) was the part of the family that settled in the Bronx, New York.
Ellen 'Nelly' MENNIS (1833) married Daniel DONOVAN and lived in Gurtnadihy townland near Leap and had three children baptised between 1855 and 1860. Descendant families include our neighbours, the SCULLY family of Ardfield (Dunowen Farm and Clonakilty Distillery).
Honora MENNIS (1835-95) married Michael DINEEN in 1863 Dunmanway. Hanora is matriarch to the O'DONOVAN and BARRATT families of Dunmore House Hotel and Scannell's Pub as well as part of the LOWNEY family in Clonakilty. Her children also include ancestors of local Clonakilty businesses such as SHEEHYs and the original founders of Clona Dairies.
John MENNIS
John MENNIS (c1814), the brother of Michael, married Ellen HENNESY. Their children included James MENNIS (1819-95), farmer at Lisbealad and 'Saroo' (Reenascreena). Honoria Teresa MENNIS (1826-1896) married Henry George ALLEN in 1864 in Boston, USA. Honoria arrived in Boston from Liverpool in 1850 onboard the 'Josephine', not travelling with obvious family members. Ellen MENNIS (c1827-96) married Michael WALSH in 1854 Dunmanway. The couple had seven children and lived in Hollybrook, north of Skibbereen.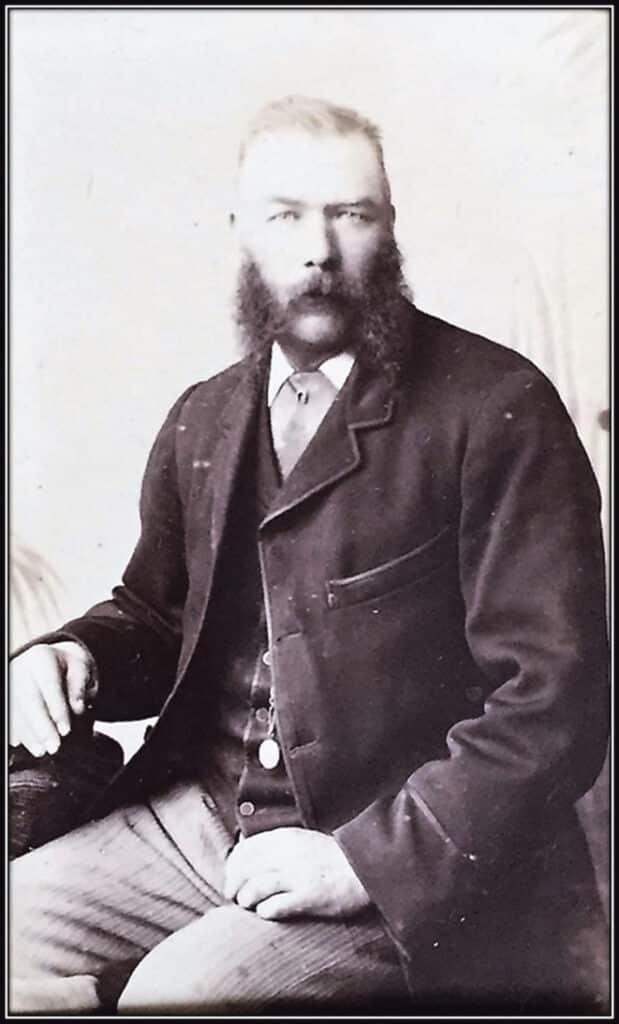 James MENNIS
The family of James MENNIS and Catherine DALY are my wife's 3x great grandparents. James is the older brother. His age on death suggests a birth year of 1783 (about 14 years Michael's senior). Their son, John MENNIS (c1814-1902) married Catherine 'Kate' COLLINS in 1838 Leap (c1815-1864) and are my wife's proven 2x great grandparents. Children to John and Kate born in Reenascreena South include seven daughters who are the source of the family tale of 'seven daughters marrying seven whiskery men'. Six of these were as 'made marriages' to local farmers, which included Ellen, my wife's great grandmother, who married into the O'NEILL family of Reenroe, Kilgarriffe, Clonakilty.
One of John and Kate's sons John MENNIS (1846-1900) married Catherine 'Kate' SHEEHY (1855-1910). The couple ran a shop in Strand Road, Clonakilty which later became known as Nugent's when their daughter Margaret "Maggie" MENNIS (1889), who was running the shop, married George NUGENT in 1923.
Comments, questions, and issues that can be answered as part of future articles can be emailed to DNAmatchingprojects@gmail.com or follow the West Cork DNA projects on Facebook blog 'My Irish Genealogy and DNA'.