'Ginger Nuts' performed by members of Gaggin Drama Group was one of three Cork plays accepted into the inaugural Clare Radio Drama Play Festival in March, the results of which will be announced on April 4.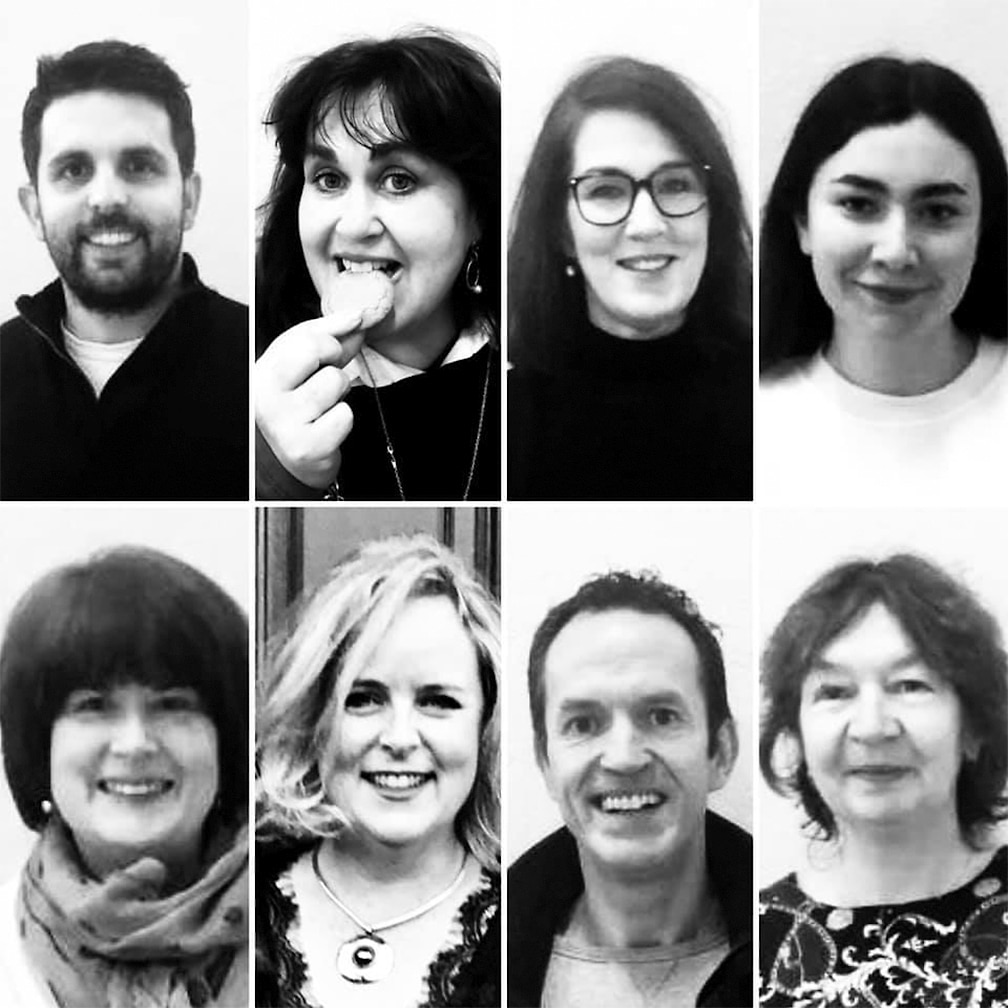 Described as a comedy with a poignant twist, the play, which is set in a hospital ward in West Cork, was written by local teacher Donna O'Regan and performed by Gaggin Drama Group. It is available as a podcast on Spotify and itunes.
The main character in the play, protagonist Bridie, gets a lot more than she bargains for after being admitted for surgery. A strange yet familiar face comes to Bandon during lockdown and her furtive behaviour soon sets tongues wagging.
Playwright Donna O'Regan says the play was inspired by her childhood. "The setting, the characters, the comedy are all fragments of my own reality as a child. My friend Pam Golden was certainly a muse for the antics of the protagonist Bridie," she explains.
The play is named after the main character who has three red-haired children she likes to refer to as her 'ginger nuts'. The infamous biscuits also make an appearance.
"Bridie is the local busy body and has a roguish charm," says Donna. "She is liable to say and do anything but we do learn that she has a softer, more serious nature too."
A native of Bandon, Donna O'Regan is a German and Spanish teacher at Sacred Heart Secondary School, Clonakilty. Acting since childhood, she's always had an interest in musical theatre and started producing the annual school musical at Sacred Heart under the direction of Mrs Eileen Nolan of Montforts. She has since completed a Diploma in Speech and Drama teaching. Donna has been a member of Gaggin Drama Group for a number of years and in 2016, on relocating to Toronto in Canada, she joined the Toronto Irish Players; during this time she was nominated for two ACTRA awards for Best Actor and Best Supporting Actor. While living in Toronto, she also wrote her first play 'Sinking Feelings', which was accepted into the INSPIRATO theatre festival. 'Ginger Nuts' is Donna's second play.
Donna describes writing for radio as "challenging and vastly different to writing for stage.
"The first main difference was establishing characters," she says. "I ambitiously wrote the play with eight different characters: Six female roles and two male roles. There are not too many comedies that I have come across with multiple female roles so that was important to me. I needed the audience to know who the characters were without the aid of visual clues.
"On stage we have facial expressions, body language, props, lighting, costumes, and movement. For radio, we must create a whole world just using sound. It was important to me in rehearsals that the actor's voices were distinct and crystal clear when it came to the recording stage."
The second challenge was the scene changes. "When on stage, it is quite easy to know when a scene breaks and a character leaves or enters the stage," she explains. "When writing for radio, I had to consider the sound effects and how I could announce a character's arrival. One of the characters Tony, who is the hospital porter, constantly whistles and Dolly who works in catering has a squeaky tea trolley. These subtleties helped creating the atmosphere and with the story telling."
'Ginger Nuts' was broadcast on Scariff Bay Radio on Saturday, March 13 and received a great reaction. Gaggin Drama Group has never entered a national festival with the Amateur Drama League of Ireland so this was a first for the group. "The competition is very stiff with groups such as the Ennis Players, Balally players and Kilmeen involved and they would all be big names on the circuit," says Donna.
"The result will be announced on Easter Sunday, April 4 and we remain hopeful! Above all else, we are very proud to have put Gaggin on the map and we hope to take our future plays on the circuit."
Donna has recently started writing her third play, which is keeping her occupied during lockdown. Next for the Gaggin Drama Group is to put 'Ginger Nuts' on stage. The group has also been rehearsing 'Lucy in the Sky' a wonderful one act and we are looking forward to bringing it to an audience.
Gaggin is a creative and energetic group, who Donna says like to "work hard but love to laugh". New members are always welcome. "We need writers, actors, producers, directors, backstage managers, lighting technicians, sound technicians and marketing gurus. I would encourage anyone that is interested to check out our Facebook and Instagram pages and get in contact."