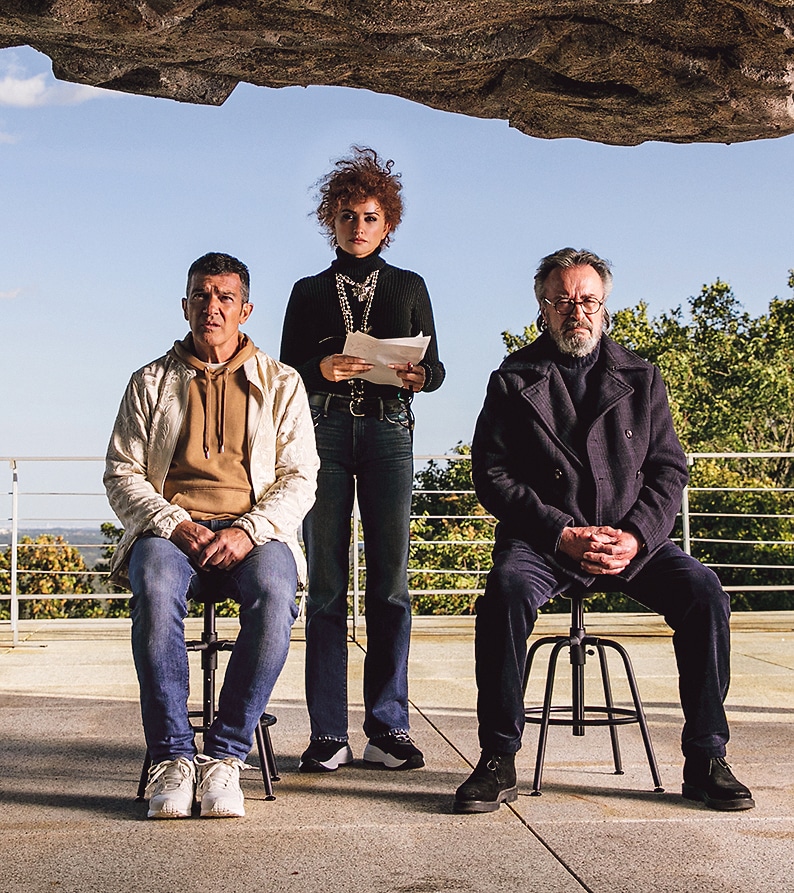 Clonakilty Film Club returned for its Spring season on January 10 with 'Aftersun', an extraordinary debut feature from Scottish writer/director Charlotte Wells starring Ireland's own Paul Mescal. Five further films that span a wealth of cultures and genres – African sci-fi-punk-musical, Spanish satire, American dramedy, Somalian drama, Korean thriller – round out the lineup.
January 24: Neptune Frost
Multidisciplinary artists Saul Williams and Anisia Uzeyman bring their unique dynamism to the Afrofuturist vision of Neptune Frost, a sci-fi-punk-musical that's a visually wondrous amalgamation of themes, ideas, and songs. Set between states of being – past and present, dream and waking life, colonised and free, male and female, memory and prescience – Neptune Frost is an invigorating and empowering direct download to the cerebral cortex and a call to reclaim technology for progressive political ends.
February 7:
Official Competition
Antonio Banderas' film star and Oscar Martínez's stage actor vie for the attention of Penélope Cruz's wayward director in this filmmaking satire. Gastón Duprat and Mariano Cohn's film differs from other movies about movies by honing in on the rehearsal period. This focuses attention more on the actors and their director, without the presence of a crew and allows for more outlandish set-ups, all in the name of 'finding the character'. It's clear that the leads revel in the opportunity to send themselves up. Banderas and Martínez are perfect sparring partners, their rivalry often descending into pettiness. But it's Cruz who steals the show – by turns maniacal, intense and wholly hilarious.
February 21: Queen of Glory
Brilliant student Sarah has decided to quit her PhD program so she can follow her boyfriend to Ohio. But Sarah's plans are upended when her Ghanaian mother dies unexpectedly, leaving behind a Christian bookshop in the Bronx called "King of Glory". Sarah must decide how to get rid of the shop, whilst also trying to organise a "traditional" funeral and deal with her useless father. Forced to confront both her grief and lack of connection to her own culture, Sarah starts to re-evaluate her life. Nana Mensah writes, directs and stars in her impressive award-winning debut about a woman trying to find her own path. Sparkling with real wit and emotion, Mensah has created a refreshingly honest and touching dramedy.
March 7:
The Gravedigger's Wife
In The Gravedigger's Wife, Finnish Somali writer-director Khadar Ayderus Ahmed observes the long, arduous lengths love can reach to. His poetic debut is charming and wistful without ever feeling maudlin; a beautiful love letter to the power of family. 'A moving, sometimes quietly biting study of a medically and financially troubled family in crisis.''- Variety
March 21: Decision to Leave
When a man falls to his death from a mountain, detective Hae-joon is assigned to the case. The victim's beautiful and enigmatic wife Seo-rae shows no real distress at the loss of her husband, leading Hae-joon to suspect that this was not just an accident. As he investigates further his interest in Seo-rae becomes something more – an attraction that seems to be reciprocated. The latest from Korean director Park Chan-wook (The Handmaiden) has been compared to the work of Hitchcock, but Park brings a flair to this suspense thriller that is all his own. This is elegant, stylish and intriguing filmmaking, which also feels modern and innovative. And the delicious plot twists will have you guessing to the very end.
All are welcome, no membership required. Films start at 8.30pm at Clonakilty Park Cinema, Screen 2. Doors open from 8.20pm. €10. Follow Clonakilty Film Club on Facebook for updates.