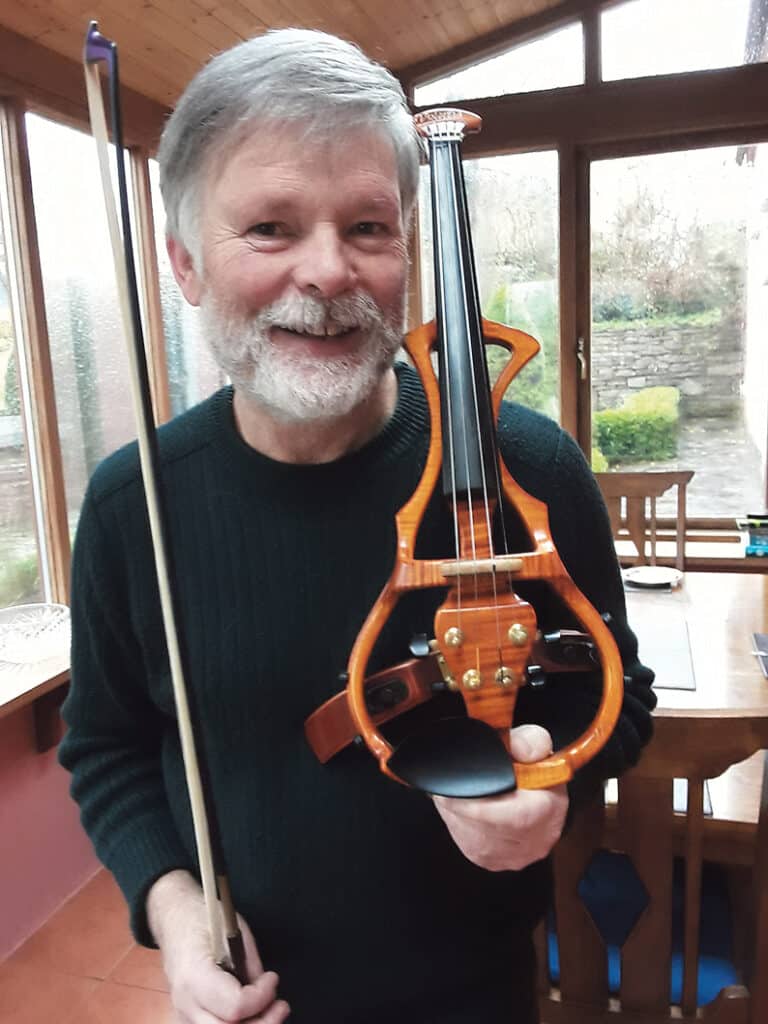 Ballydehob-based musician and fiddle teacher 'MR MINKLES', a.k.a. Liam Kenneally, has just released a new album 'The Flowers are at it Again' in aid of Crann – Trees for Ireland organisation. Available on CD, 'The Flowers are at it Again' is a mix of ten songs informed throughout by themes of nature reverence, climate anxiety, community resilience and the futility of armed conflict. Serious themes, but infused with liberal swipes of humour and optimism, the album promises not to overburden the listener.
A very unique blend of sounds, the album merges contemporary with rock spiced with a dose of reggae and hints of Liam's Dublin roots thrown in for good measure.
"One admirer observed that the music isn't easily categorised and declared it necessary to come up with a new genre description – 'Eco Electric Soul'," shares Liam. More than one listener has described Liam's voice as sitting somewhere between Bowie and Byrne (David).
Liam was assisted in the production of the album by his longtime friend and music collaborator, Clonakilty based Brian White, a highly knowledgeable devotee of many things musical. "Brian's extremely eclectic taste in contemporary music brought a canny pair of ears to the project," says Liam.
'The Flowers are at it Again' is not available for sale. A longtime member of Crann – Trees for Ireland, Liam is inviting recipients to make a voluntary contribution to the organisation.
Crann is a non-profit organisation promoting the vital cause of tree and forestry proliferation in this country.
If you would like to receive a copy, email mrminkles@yahoo.com.