Many festivals in West Cork, and indeed throughout Ireland, have been cancelled and, where feasible, an online offering has been made as a substitute for the real experience.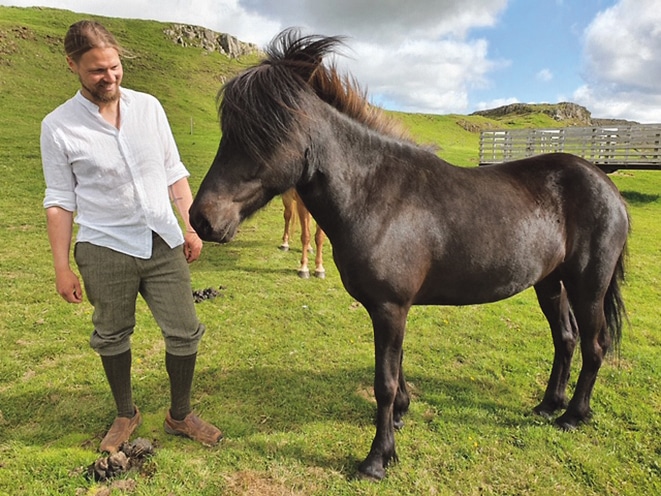 An international storytelling festival has been held annually on Cape Clear during the first weekend of September since 1994. This boutique festival is a total sellout every year and it ranks in the top three storytelling festivals in the world.
Covid-19 has caused the cancellation of this year's festival but in an effort to satisfy a local and worldwide demand the festival committee has teamed up with Wombat Media to create an online version of the festival which will be accessible to all around the world at no cost, through a new website www.capeclearstorytelling.com. This virtual festival, supported by the Arts Council, will be streamed live through the weekend of September 4-6, 2020, with several exciting 'teaser' clips being released over the coming weeks.
The line-up of storytellers is Clare Muireann Murphy (Ireland), Len Cabral (USA), Mara Menzies (Kenya/Scotland), Hjörleifur Stefánsson (Iceland), and singers Ger Wolfe and Con O'Drisceoil will also perform. The festival's well known and loved MCs will also make their appearance; Liz Weir, Jack Lynch, Diarmuid O'Drisceoil, Pat Speight and Paddy O'Brien.
Wombat Media is run by West Cork native Ciara Buckley and her Australian partner David Slowo. They have already very successfully produced online versions of a number of local festivals – the Taste of West Cork, Baltimore Fiddle Fair and the West Cork Music Festival.
"Running a festival and gathering all the material is a challenge for organisers used to running the real deal. The work has been done, so why not jump on the virtual bandwagon. It brings a taste of the event, even if it's not the same as being there," says Daphne Babington, director of Cape Clear International Storytelling Festival,
"For storytelling, it will be interesting to see how the screen can bring across the magic."
Full details of the online Cape Clear International Storytelling Festival can be found at www.capeclearstorytelling.com. Storytelling clips are being released on this website as well as the festival's youtube channel and facebook page from August 4 until the end of the festival weekend.