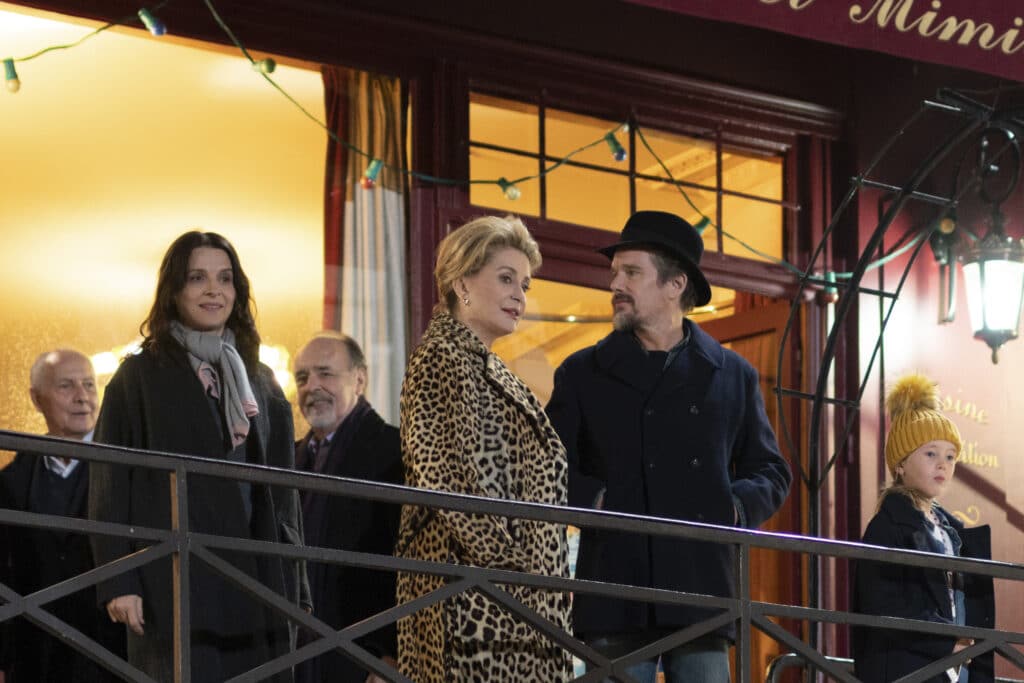 by Mark Holland, CFC Secretary
COVID-19 has upended the global film industry, for a time halting film production, closing cinemas and cancelling film festivals. Normality will resume but, in the meantime, some distributers of completed big budget films have pushed back their release dates, sometimes into next year, to maximise profits. The risk is that by then audiences will have lost the habit of visiting local cinemas regularly and many independent cinemas could face closure; a strategy that risks 'biting the hand that feeds'.
When we think of the film industry, it's the big name actors and directors that spring to mind – the Leos, Scarletts and Spielbergs – and they can afford a year of not working…right? However, Hollywood blockbusters are only part of the industry. The independent sector, mostly smaller budget films that are produced outside the major film studio system, is a global industry that supports many hundreds of thousands of livelihoods: actors, directors, writers, makeup artists, camera and sound people…even film set caterers! Many of those jobs are right here in Ireland. What is a year of not working to them?
Clonakilty Film Club is just one tiny cog in the wheel that ensures the viability of independent film. Like thousands of clubs and independent cinemas across the world, we provide the link between film makers and local audiences. Over the season, which runs from September to March, the Club shows 12 films that run the gamut of drama, noir, comedy, mystery and even occasionally thriller. Our committee works with access>CINEMA, the resource organisation for regional cultural cinema exhibition in Ireland, to select films that, from many year's of feedback, we know our audience will appreciate.
This year has thrown up some challenges but we are going into the new season with optimism. Obviously we hope that cinemas will be allowed to stay open and that we can show our full season but there are no guarantees in these times so films are subject to change. Even with social distancing, Screen 2 in Clonakilty Park Cinema can still safely hold 35 viewers so we will be operating on a first-come, first-in basis. For these reasons we are suspending membership for the 2020/2021 season and all films are €10 at the door with everybody welcome.
Independent films have not been subject to delayed releases in the same way as some mainstream cinema so access>CINEMA provided us with their usual challenge of narrowing our favourites to just 12 films! The selection and dates are:
Sept 22, The Truth: For his first feature outside his native Japan, Hirokazu Koreeda unites French screen legend Catherine Deneuve and Juliette Binoche in a charming and moving story of family dynamics and human relationships.
Oct 6, The County: Eminent Iceland filmmaker Grímur Hákonarson follows up his acclaimed, award-winning crowd-pleaser Rams with another deadpan comedy of agricultural strife and community uprising.
Oct 20, Saint Frances: After her decision to end an unwanted pregnancy, 34-year-old Bridget (Kelly O'Sullivan) reluctantly agrees to nanny the bright and rambunctious Frances (played by the scene-stealing Ramona Edith-Williams), forming an unexpected bond with her and her parents.
Nov 3, The Perfect Candidate: A revealing look at the changing roles of women in Saudi Arabia from director Haifaa Al-Mansour (Wadjda), The Perfect Candidate follows Maryam, a determined young doctor who runs for city council after the male incumbent repeatedly ignores her request to fix the muddy road leading to her clinic. Despite her father and her community's struggle to accept her as their town's first female candidate, Maryam's creative and ambitious campaign builds momentum, becoming a symbol for a larger movement.
Nov 17, A White, White Day: In a remote Icelandic town, an off-duty police chief begins to suspect a local man of having had an affair with his late wife, who died in a tragic accident two years earlier. Gradually his obsession for finding out the truth accumulates and inevitably begins to endanger himself and his loved ones. A story of grief, revenge and unconditional love.
Dec 1, Les Miserables: Stephane, only just arrived from Cherbourg, joins the anti-criminality brigade of Montfermeil in a sensitive district of the Paris suburbs. Paired up with Chris and Gwada whose methods are sometimes "special," he rapidly discovers the tensions between the various neighborhood groups. When an arrest starts to get out of hand, a drone is filming every move they make. Les Misérables has compelling ideas and an infectious energy that boils over during a thrilling final act.
Films start at 8.30pm. Doors open from 8.20pm. Follow Clonakilty Film Club on Facebook for updates.
Clonakilty Park Cinema is a fantastic 3-screen cinema, which we are lucky to have on our doorstep. They also have some fantastic titles coming up this autumn for all the family – with not a lot else happening for the foreseeable, at least we can get our weekly fix of great film.