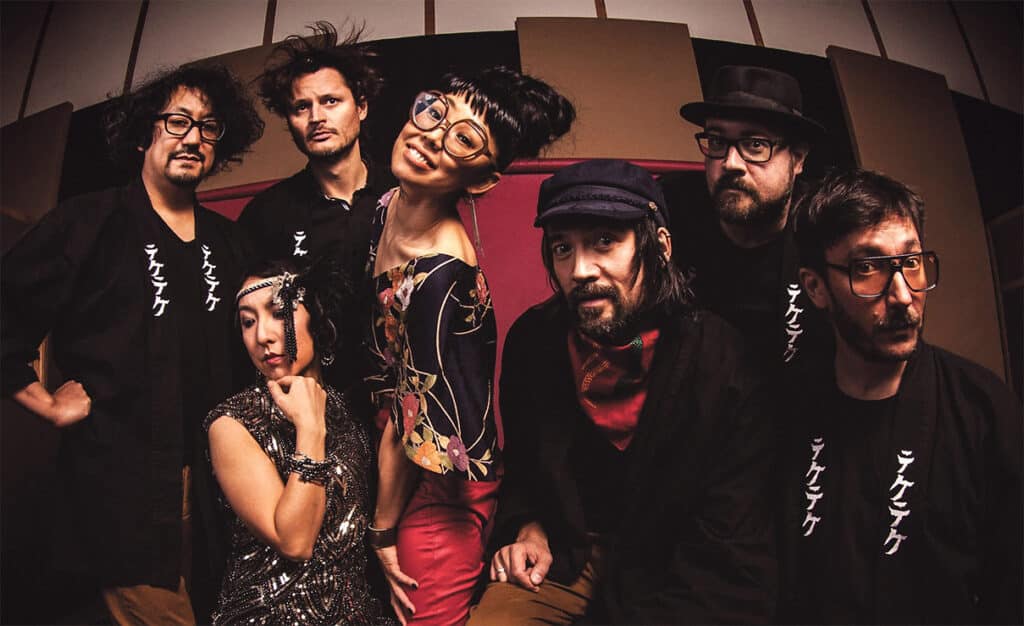 The Clonakilty International Guitar Festival (September 9-18) turns 18 this year and will once again make Clonakilty's colourful streets ring with the music of the very best Irish and international pickers, strummers, and one-chord heroes.
Headliners
This year we're being joined by Irish trad legend and national treasure Andy Irvine; Xylouris White, a power duo consisting of the Cretan traditional music of Georgios Xylouris and drummer Jim White of the legendary Dirty Three; Montreal-based Japanese psych-rock group Teke::Teke; fingerpicking innovator Yasmin Williams; Marisa Anderson, who mixes Americana with minimalism and drone music; prolific Scottish collaborator Kris Drever; and one of Ireland's brightest emerging talents Susan O'Neill.
Free session trail
In addition to the headline performances, there will be an extensive and energetic session trail of free gigs occupying every nook and cranny of Clonakilty. With so much packed into this year's festival, our venues cannot possibly hope to contain it all. So we'll be taking over the streets, with more outdoor performances, workshops, and a specially commissioned musical walking tour around the historic streets of Clonakilty with Sean Fitzgerald (The Deadlians).
Reverb
This year's 'Reverb' section of the festival represents our strengthening outreach element. We want the benefits of the festival to resonate as far as possible throughout our community by visiting schools, hospitals, care centres and hosting concerts and workshops in diverse locations – all designed to be accessible to people who may not be able to attend shows on our session trail.
Ticketed shows on sale now at debarra.ie.
• Sept 9, Teke::Teke at DeBarras, 9.30pm
• Sept 10, Xylouris White at DeBarras, 9pm
• Sept 11, Susan O'Neill at DeBarras, 7.30pm
• Sept 14 Yasmin Williams at DeBarras 9pm
• 15th Sept Andy Irvine @ DeBarras 9pm
• Sept 16 The Acoustic Forum at Scoil na mBuachailli