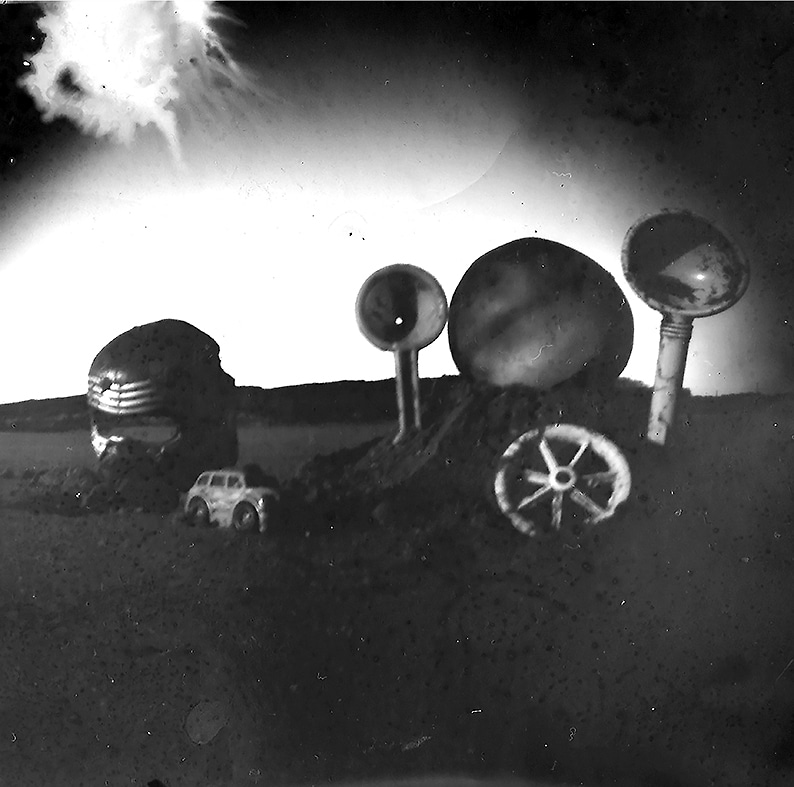 Nuala Mahon, a Sherkin Island-based fine art photographer, will hold a multi-media exhibition in the Community Hall on Sherkin Island from to September 3-8, from 11am to 5pm daily.
'Leave no visible trace' captures Nuala's interest in environmental issues, and particularly, the detrimental impact of ocean plastic pollution.
Her project started during lockdown in 2020 on her daily walks on Sherkin Island when she became acutely aware of and concerned about the quantity of plastic debris being washed up on the island's beaches.
Determined to highlight the increasing danger of ocean plastics, she set about recording what she was finding.
Rather than taking traditional photographs of the plastic debris, she fabricated fragile and short-lived pinhole cameras out of cardboard and tin to capture the images and used her scientific background to make the developer from bladderwrack seaweed instead of photographic processing chemicals.
The resulting images have an ethereal quality, a counterpoint to the indestructible nature of plastic debris found in the environment which can last for hundreds if not thousands of years in the sea, to the detriment of sea life and humans.
For further information on Nuala's work see www.mahons.org or follow her on Instagram: @nualamahonphotography and Twitter: @Nualalula