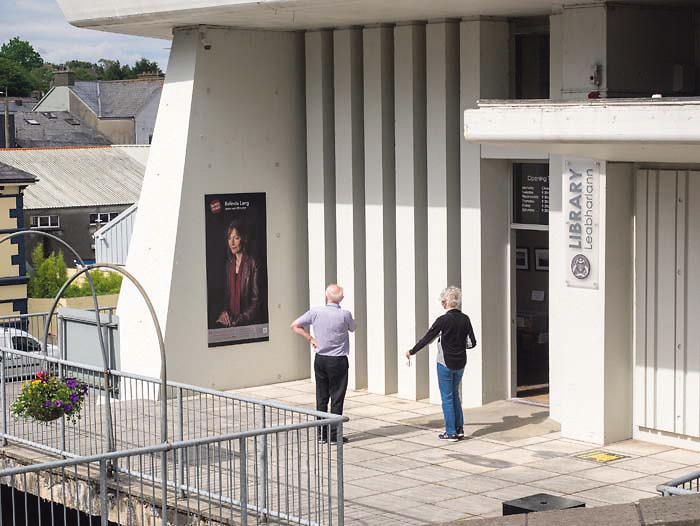 West Cork is known as a hub of cultural activity: Now an outdoor exhibition of life-size portraits organised by a volunteer group, 'Bantry Creates' features local artists, some well-known, others unsung, working in different disciplines and living in the greater Bantry area. Using photography and text, these remarkable billboards show visitors and residents alike how prevalent creativity is in this part of West Cork.
Eleven large portraits on exterior walls of businesses and public buildings throughout the heart of the town will be on show until October. They tell stories of exceptional people who are representative of the many ways creativity contributes to the community. They focus on what makes Bantry special, not just its beautiful environment or heritage, but its people.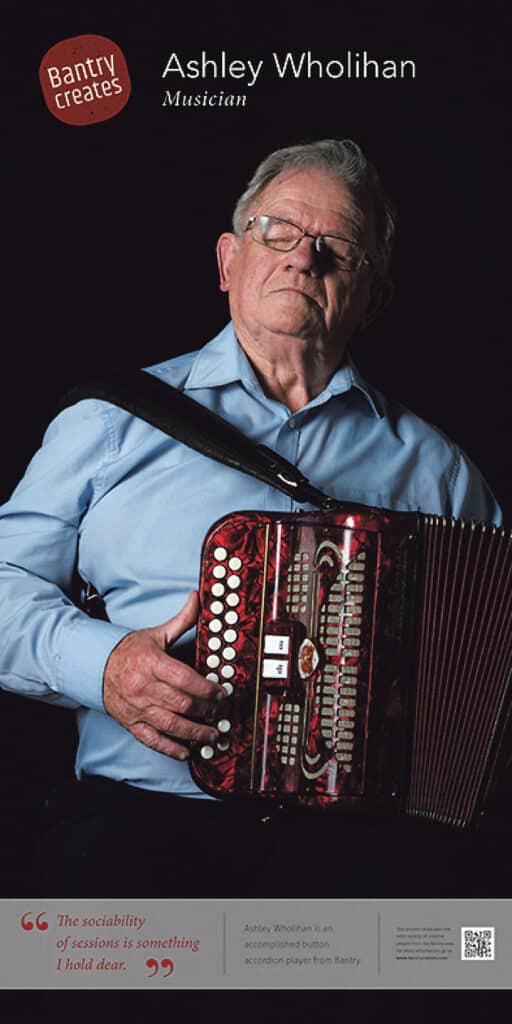 Individuals featured include: Jeffrey Caine, screenwriter; Rory Conner, master cutler; Wendy Dison, visual artist; Claire Dix, filmmaker; Nobby Dunne, inventor; Marlene Enright, songwriter and music educator; Brendan Jennings, shoemaker; Belinda Lang, actor and director; Annabel Langrish, visual artist; Danny Vincent Smith, painter; and Ashley Wholihan, traditional musician.
The BantryCreates.com website provides more information about each individual.
Bantry Creates is organised by curator Catherine Hammond, photographer Benson Russell, and graphic designer Jenny Dempsey, all also from the Bantry area. The project is generously funded in part by the Cork County Council Arts Office, Creative Ireland, the Cork County Council Municipal District Amenity grants, West Cork Music, and other generous sponsors. A crowdfunding campaign at GoFundMe is underway to cover the rest of the budget.