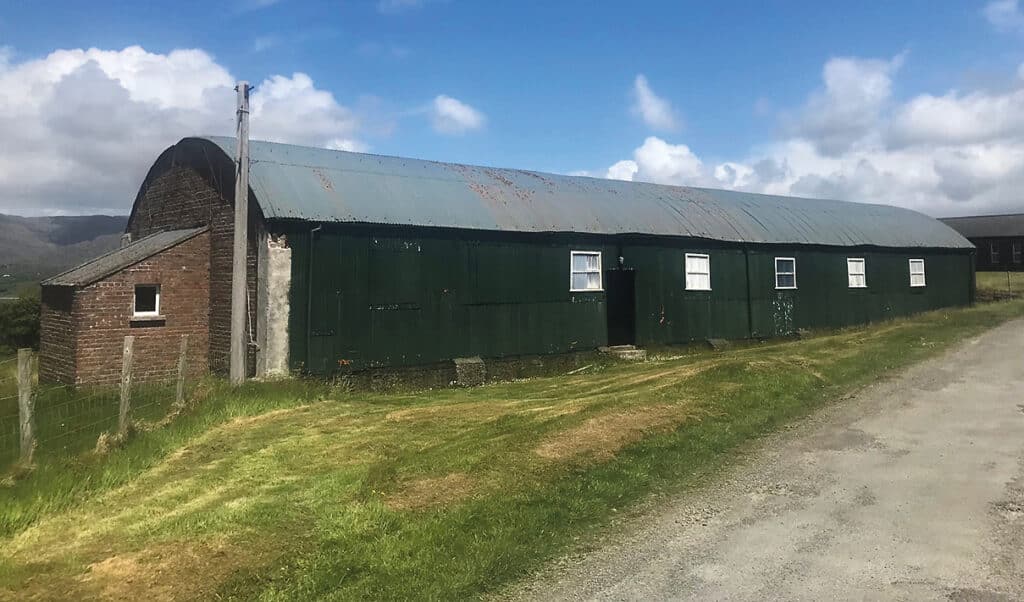 'The Hold', which opens on Bere Island on Friday, June 17, documents the lives of 24 Bere Island women throughout the Covid-19 pandemic and the hold the island has on them. The women, formed a collective, Bere Island Women Create, and during lockdown worked remotely with award winning island artist Mary Sullivan to use art as a way to express their lives as island women. 
The exhibition will be held in the Drill Hall, which was used by the British Admiralty during their occupation of the island in the early 1900s. This building was one of the earliest to be constructed at the former Fort Berehaven, which also housed an internment camp, and following the signing of the 1922 Anglo-Irish Treaty became one of Ireland's three Treaty Ports. Bere Island women played their part during the War of Independence through their involvement in Cumman na mBan, passing messages to the men who were interned, and assisting those who escaped from the internment camp. Fort Berehaven was handed back to the Irish Government on September 26, 1938.
'The Hold' is funded by The Arts Council, Creative Ireland, The Department of Tourism, Culture, Arts, Gaeltacht, Sport and Media and Cork County Council.
Mary Sullivan, a visual and performance artist living on Bere Island, works with a variety of mediums including film, installation, performance and sculpture. Mary's work sheds light on the complex history of women's labour in Ireland, domestic life and island living.
A graduate of the BA (Hons) Visual Arts degree programme, Technological University Dublin via Sherkin Island, Mary received the RDS Taylor Art Award for her work 'At Home, At War' in 2018. More recently, the artist has exhibited in institutions across Ireland and the UK including the National Botanic Gardens of Ireland, the Royal Hibernian Academy, the Leydon Gallery London and Uillinn: West Cork Arts Centre. In 2019, she hosted her first solo exhibition, 'Breathe', housed in the underground rooms of a disused military shelter on Bere Island. Mary is currently working towards a solo exhibition in Uillinn, West Cork Arts Centre in 2023.
The exhibition will run until Sunday, June 26, opening daily from 10am to 5pm.
For the launch, Murphy's Ferry leaves the Pontoon situated outside Castletownbere at 1.30pm, arriving into Rerrin Village at 2pm. The Drill Hall is just under a 10 minute walk from the pier. A free shuttle bus will be available from the Pier to the Drill Hall. Alternatively, Bere Island Ferries leave Castletownbere at 1.30pm and arrive at the West End Pier at 1.45pm. Please note you will need to drive from the West End Pier to the Drill Hall (approximately 15 minutes by car).
Murphy's Ferry returns at 4.30pm and 6.30pm. Bere Island Ferries return at 4.30pm, and 6.00pm.
For further information please contact Helen Riddell at bereislandwomencreate@gmail.com or at 027 75099.
www.bereisland.net