All inspired poets are unique in their own way. John W. Sexton is no exception says Moze Jacobs. Specifically, he happens to be a particularly sci-fantastic one.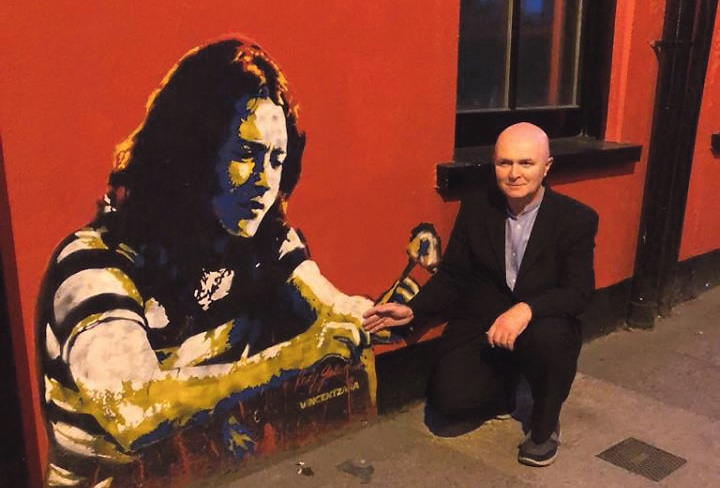 The award-winning author of eight published poetry collections (and counting), two novels, a 100-episode RTE radio programme, and an album with Hugh Cornwell, frontman of The Stranglers, is a long-term resident of Kerry. He lives on a mountain in a townland called Carks, which translates as 'Place of the Grouse'. He will be reading at DeBarra's Spoken Word, Clonakilty, on April 11, mostly from his latest collection, 'The Nothingness Kit' (Beir Bua Press, 2022) which contains "Minimalist poems in sequences". The poems are haiku-like and grouped in different constellations with intriguing titles. 
Sexton operates in various genres. This one is called 'hybrid gendai scifaiku'; a form of gendai (the contemporary, non-traditional Japanese haiku) that can be very surreal. "Scifaiku was widely considered to be no more than a poetic ghetto," he explains in the introduction to 'The Nothingness Kit'. "Disdained, vilified, shunned by many self-respecting haiku poets. I entered it for that very reason…The perfect place for experimentation and development." Some of the poems in this collection are indeed, 'sci-fi' (short for science fiction) in that they mention locations away from planet Earth:
mining an ethanol cloud … / in the vastness of space /we'll still act small
Others appear to be 'decidedly human':
they married and lived / in a chestnut … ate promises / from tins
those lips so kissable … / briars trip / from her tongue
Or, fairy tale and fantasy:
Five Two Two / Unicorn Avenue … the postman / arrives in a wish
On the whole, his poems are moulded on the same haiku pattern – three lines, including two fragments, and a phrase containing a verb. At the same time, each couplet is like a tiny universe unto itself. And each one is different due to a colourful, exuberant, and refined manipulation of language. According to the poet, "There is a lot of wordplay and punning going on. I like creating new characters and subverting myths. The poems literally took me by surprise because they came from other places. The future, or the past, or other dimensions. I was the piece of paper they appeared on." One of his processes is, "to become the thing that I want to write about. To write a poem about a cat you must become one."
John W. Sexton feels in his bones that poetry is a form of magic. "As an Irish poet with an English accent, the child of economic emigrants who were forced to live in Sasana, aka England, I follow the ancient concept of 'imbas forosnai' (illuminating inspiration). It involves reaching a higher consciousness in order to find a pure, prophetic form of poetry. It's in everything I do – minimalist poetry, science fiction, magic realism. There is a duty for the poet – I think – to believe that poetry can make a difference. When I write about my adult autistic son Matthew, I cannot cure him through magic but I have moments of clarity, healing. And I can communicate that experience. As the father of a forever-child, I offer my readers a moment of understanding and empathy by altering my awareness. It's something I can do. Enter the poem and lose myself."
John W. Sexton will bring a surprise exercise to his reading, which will be followed by a Q&A and the Open Mic.
DeBarra's Spoken Word, DeBarra's Folk Club, Pearse Street, Clonakilty. Tuesday, April 11, 8:30pm, no cover charge.