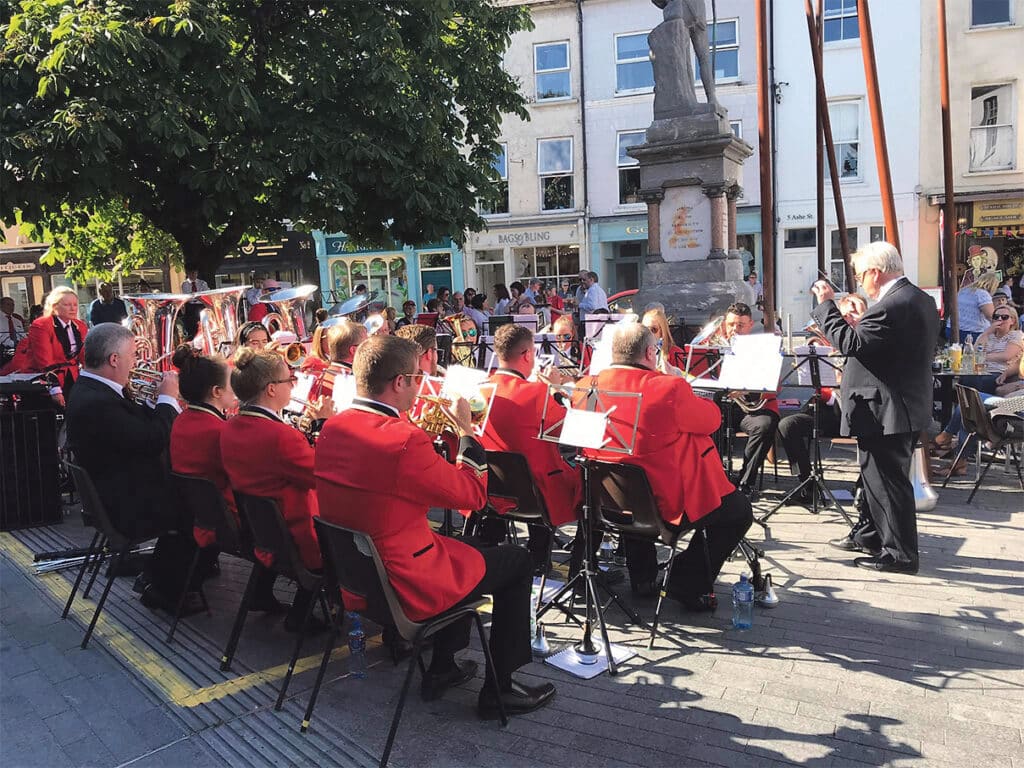 Clonakilty is excited to once again welcome participants and spectators to the South of Ireland Band Championships on July 2. All previous bands expect to return to compete this year, including two new bands on their first visit to Clonakilty – Stedfast Shoes Band and An Lochrann Linn Brass Band – both from Carrigmacross, Co.Monaghan.
Organising Committee Chairman Ger O'Driscoll said committee members are very much looking forward to this 41st annual event: "As virtual performances were available online we were not deprived of the pleasure of listening to the bands for the last two years but all the bands are very excited about competing in person again."
Junior and Senior Competitions will be held in Clonakilty Community Gym. The Intermediate Competition will take place in the adjacent Sacred Heart Secondary School buildings.
Sponsorship letters have already been issued and the committee is looking forward to as generous a response as in previous years. "This weekend of music, competition, performance and camaraderie could not take place without the generosity of venues, the time, money and other facilities made available by the people and businesses of Clonakilty and numerous patrons," said Ger who also expressed thanks to Cork County Council's Arts Department, the Municipal District of Cork County Council, Cork County Council's Local Festival Fund, Clonakilty Chamber of Commerce and many local sponsors for their continuous support of the festival.
The Old Time Fair takes place on the same Saturday as the competition. After competing a number of the bands take to the streets to perform to the crowds already gathered for the fair. The diversity of each performance adds to the lively atmosphere, which is enjoyed by young and old.
Make a note in your diary to visit Clonakilty on July 2 to see the band community showcase their abilities and communicate with each other in the international language of music, which is understood by all.
soibandchampionships.ie