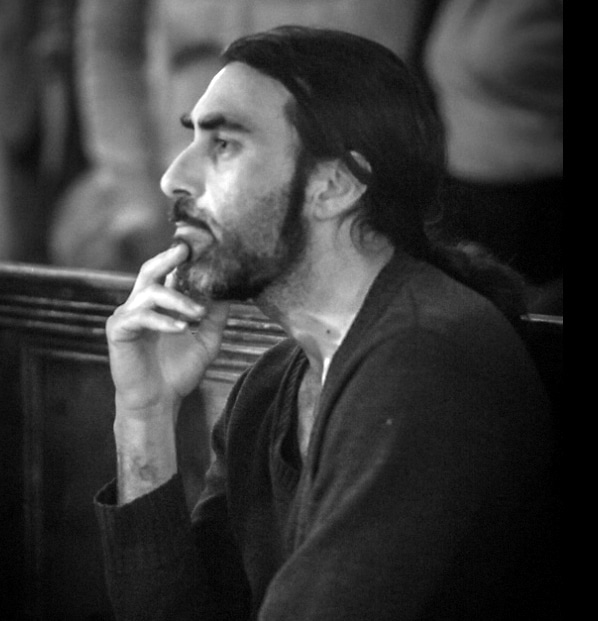 The shape of things
James Waller is an Australian born artist and poet based in West Cork. Through this column James explores the world of art, introducing the reader to major works of art and artists and reflecting on what makes them so engaging.
James offers a range of studio-based courses for children and adults in Classical painting, drawing and printmaking at Clonakilty School of Painting. See www.paintingschool.
jameswaller.org for details.
'The Old Masters' are, well, 'old'. There's no denying it. I remember at art school painting a still life, trying to emulate the Spanish 'old master' Francisco de Zurbarán. One of the teachers commented: "looking very old James". It was not a compliment. I was in the wrong place (a university art school is no place to study realism). If only I had gone to Sydney's Julian Ashton Art School, or better: The Florence Academy!
The "old" comment is gradually being turned on its head, as the hashtag 'newmasters' trends more and more in realist art circles. The idea that you can, today, paint like the masters of the 17th century Baroque (Rembrandt, Caravaggio, Ribera) or the 19th century academy (Bouguereau) is no longer an anachronistic fantasy; it is being done and brilliantly so. Just as there are contemporary classical composers we can now say that there are contemporary classical / Baroque painters.
Many of these 'new masters' are coming up through the Florence Academy, the Barcelona Academy and many private 'classical ateliers' (studios) in the U.S. Some of these painters have gone / go on to study with the Norwegian master Odd Nerdrum; a three month rite of passage in a neo-Baroque heaven, where all one does is paint, model or talk about painting.
One such artist is Ireland's Molly Judd, of Glendalough, Co. Wicklow, who studied both at the Florence Academy and for two years as an apprentice with Odd Nerdrum, in France and Sweden. Unlike many Florence Academy painters, whose work tends towards 19th century academic realism, Judd's work stands out as decidedly Rembrandtesque in feeling and Nerdrumesque in composition, a neo-Baroque jewel full of chiaroscuro, beautifully textured layers and softly vibrational brushwork. This quality of Judd's is very much an imprint of the Nerdrum School (less a 'school', more of a traditional apprenticeship), which prizes, in emulation of the master, rich, layered textures and shimmering vibrato.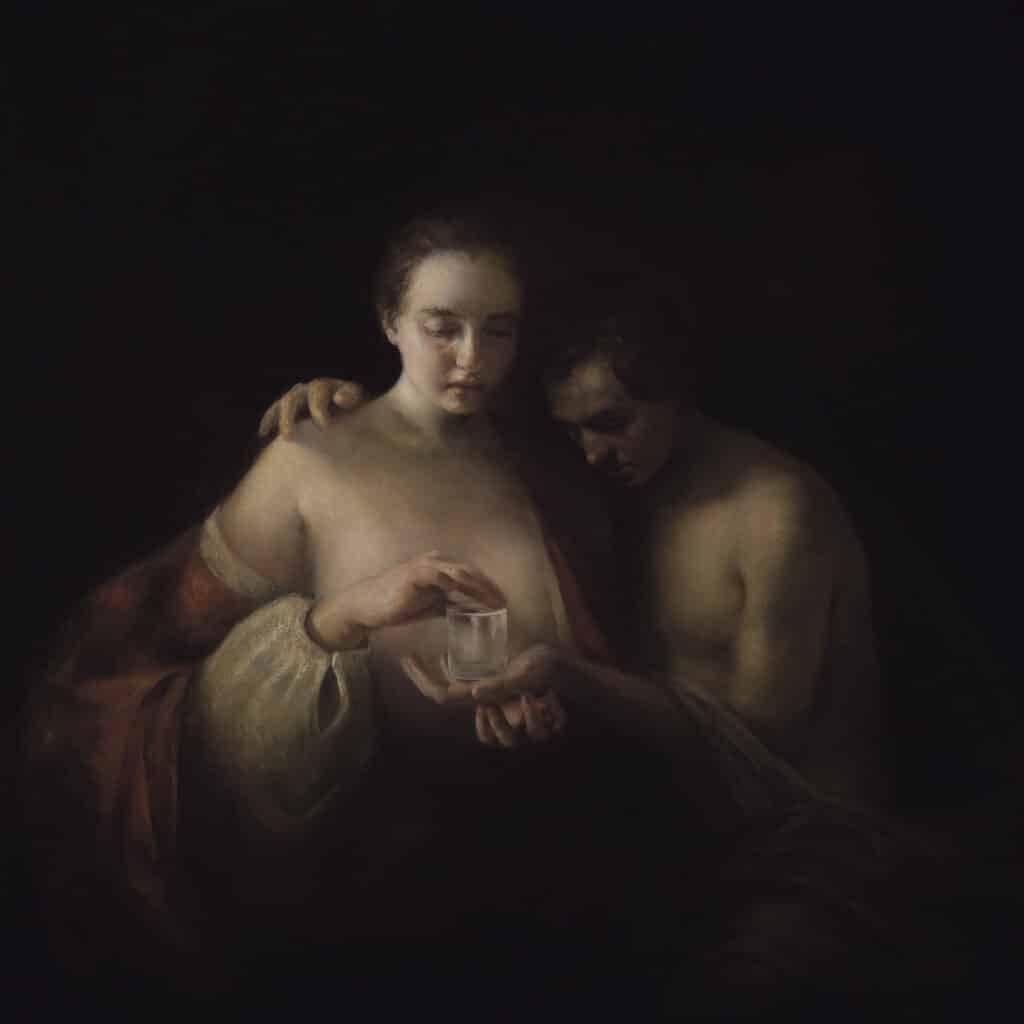 Judd's journey towards mastery in painting began early on: "I grew up with books of classical painting and drawing given to me by my mother and I was certain from an early age that I wanted to learn how to draw from life. The art universities that I researched in Ireland and the UK seemed to teach only conceptual art with very little focus on academic technique. I heard about the Florence Academy through a family friend and was immediately convinced by its high level of academic training."
It is important to understand just how 'counter-cultural' Judd and other Academy alumni are from the perspective of the contemporary art world, jealously guarded as it is by the custodians of conceptual and postmodern art theory. The fact is, however, that the urge to create a masterful image of human connection in oil paint is right now exceedingly strong. One hundred years of abstraction, semi-abstraction, naïve art, expressionism, postmodern pluralism and conceptual emptiness have left a deep yearning for the magic of the beautifully painted, spot-lit figure. It is the same magic we look for in the theatre, the opera, the ballet, photography and even the cinema; the spot-lit figure arising out of darkness.
For many young painters the answer to this yearning has come via the work of Odd Nerdrum, who for 50 years has shown that it is possible to paint like the Baroque masters today, and to evolve your own narrative language whilst doing so. Criticised throughout his career as hopelessly anachronistic, Nerdrum has steadfastly forged a powerful poetic vision, in which pathos, human connection and dramatic narrative are key. He has done so with a formidable toolbox; within his work one witnesses the entire history of oil painting, from Classical and Baroque composition through to impressionist and expressionist delivery.
Last month I referred to Baroque painting as a cocktail that punches a "blast of flavour with an alcoholic moon-kick". Odd Nerdrum's work does this and more. There is a beating pulse in Nerdrum's oeuvre: what unfolds is a haunting story of post-apocalyptic human survival, on one hand, and bucolic visions of Arcadian peace on the other. Titles such as 'The Seed Protectors' and 'The Water Protectors' reflect primordial human images that evoke our distant past, as well as our uncertain future. Being masterfully composed and powerfully delivered the images echo timelessly in the viewer's consciousness.
It is small wonder, then, that artists like Molly Judd have been drawn to Nerdrum's banner. Judd writes, "I would say he (Nerdrum) has been the single greatest influence on my development, mainly because of his dedication to his craft and his unwavering sincerity for narrative painting."
Helene Knoop, who studied with Nerdrum for three years in Oslo echoes Judd's sentiments. Writing in the 'Painting Forever' catalogue (2015) she states, "having a milieu, like the Nerdrum School, is important for the small community of figurative painters. I have often thought about how many young people there are worldwide, with a talent or a need for painting in a figurative manner, which (sic) feel quite alone. Many of them contact Nerdrum, and a few of these study with him. And those who only study him from a distance, miles away, find hope that it is possible to paint like this. Even today." (Painting Forever: Odd Nerdrum and the Nerdrum School, p. 97).
Molly Judd's exquisite painting 'Feeding a Thirsty Man' reveals her debt to Rembrandt as much as to Nerdrum. There is no trace of irony here, no tricks, no traces of art world 'cleverness', no modernist simplifications or shortcuts. It is, rather, masterfully composed, beautifully delivered, and sincerely emotive. Immune to the contemporary cult of 'originality at all costs' Judd embraces authenticity, mastery, connection and humility before the masters of the past. Her painting 'Feeding a Thirsty Man' is an apt metaphor for a generation thirsty for the magic of soulful mimesis and a visual culture hungry for its roots.
Next month: Part 3: The New Italian Masters