From August 6 – 18 at Blue House Gallery in Schull, Stephen Lawlor 'A Liminal State'; prints, paintings and sculpture comes with the publication by Gandon of a substantial book on his work with text by, amongst others, John Banville and Theo Dorgan. One thinks of liminality as the state, or position, of transition between stages of existence. Through his largely figurative work individuals and small groups appear almost like a resonance of energy left behind. Fleetingly, momentarily captured like a glimpsed echo of a dream. A transitory moment of flux and briefly contained energy, achieved in part by his bold use of black with emerging and layered dashes of pinks, whites and pale tones evoking the palettes of the Old Masters. Lawlor is a leading figure in the world of printmaking and has shown his work internationally.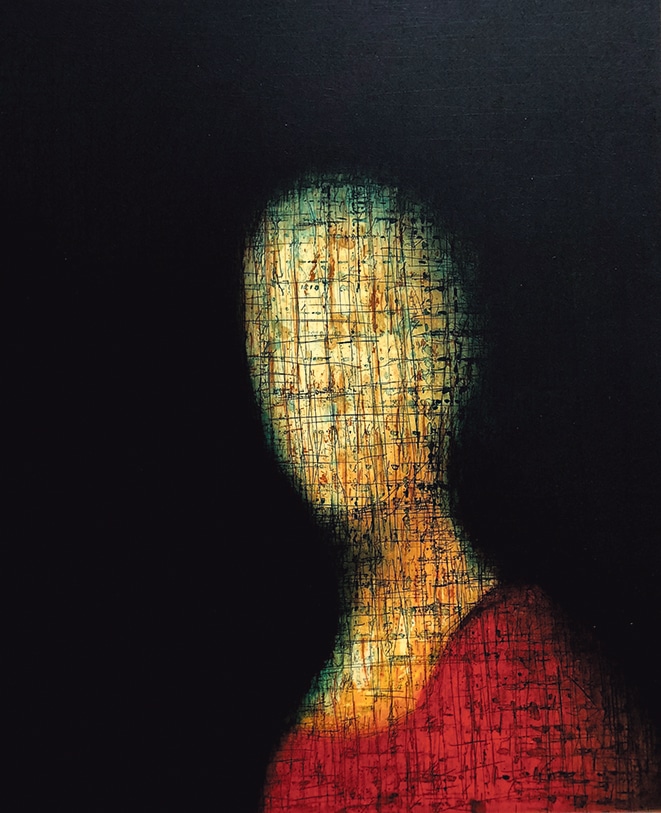 Upstairs at Blue House is 'Amadeus on Main Street' photography by Todd Billeci. Fearless in his almost forensic photographic style – from the minutiae of life forms to the detritus of urban life and human situation Billeci brings his lens to the documentation of the construction of 'Amadeus' a play by Peter Shaffer brought to life as a joint project between PlayActing Theatre and Schull Drama Group. A collaborative, contemporary project that was performed in Schull over several nights in October 2019.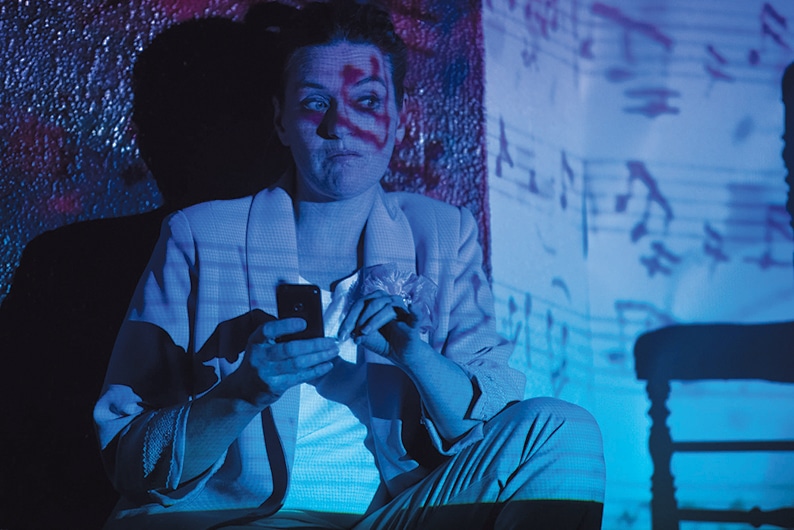 Also running concurrently until August 18 in the Boiler Room will be a group show exhibiting a small but diverse selection of gallery artists.
August 20 until September 1 is 'Two Painters' – Kym Leahy and Nadette Charlet. An exhibition featuring the work of painters both having relocated to West Cork from other shores. Australia and Belgium respectively. Leahys' work concentrates on the source of much inspiration; the nature and flora that surrounds her in her West Cork home. A direct response to the times we have all lived through this last year and a half and the need to concentrate on what is known, natures beauty of line and colour, undisturbed by pandemics. Similarly in Nadette Charlets' work we see a freedom and curiosity in her exquisitely painted momentary fragments of snapshot whimsy. Concentrated viewpoints of details that might ordinarily pass unnoticed to the preoccupied passer-by. Whether that be scudding clouds brooding or reflected or a skewed perspective that is interjected with a cast of country animals and rural oddities.
Upstairs at this time will be 'Interiors' by Christine Thery, which showcases recent work by the painter well known for her timeless representations of life on Heir Island. At once contemporary and yet reminiscent of an older story telling tradition, we are instantly brought into domestic and familiar spaces, helped by Thery's use of thickly textured and muted, yet rich pastel colours conjuring up the feeling of plastered walls, built up over many generations bearing witness to the lives lived and stories told within those same walls. At once familiar and yet almost belonging to a time already consigned to days of past and long ago.
Continuing the theme of domesticity, master (or mistress?) of her craft for over 20 years, Alison Ospina presents her greenwood chairs for which she is deservedly renowned. A stalwart for the support, expansion and collaboration between the craftworkers and artists of West Cork her beautiful, hand crafted, one-off pieces of furniture incorporates functionality and artistic aesthetics that continue to delight and surprise. Captivating as individual pieces, each with their own distinct character; a welcome addition to any home.
More exciting shows are scheduled for September so stay tuned!