Seventeen-year-old Luka Scannell is already sure of the path he wants to follow in life. The Schull Community College student, who has set up his studio in an old shipping container at the family home in Colla, west of Schull, is remarkably a highly skilled knifemaker and budding blacksmith. He is also the youngest creator to be invited to take part in this year's West Cork Creates online exhibition.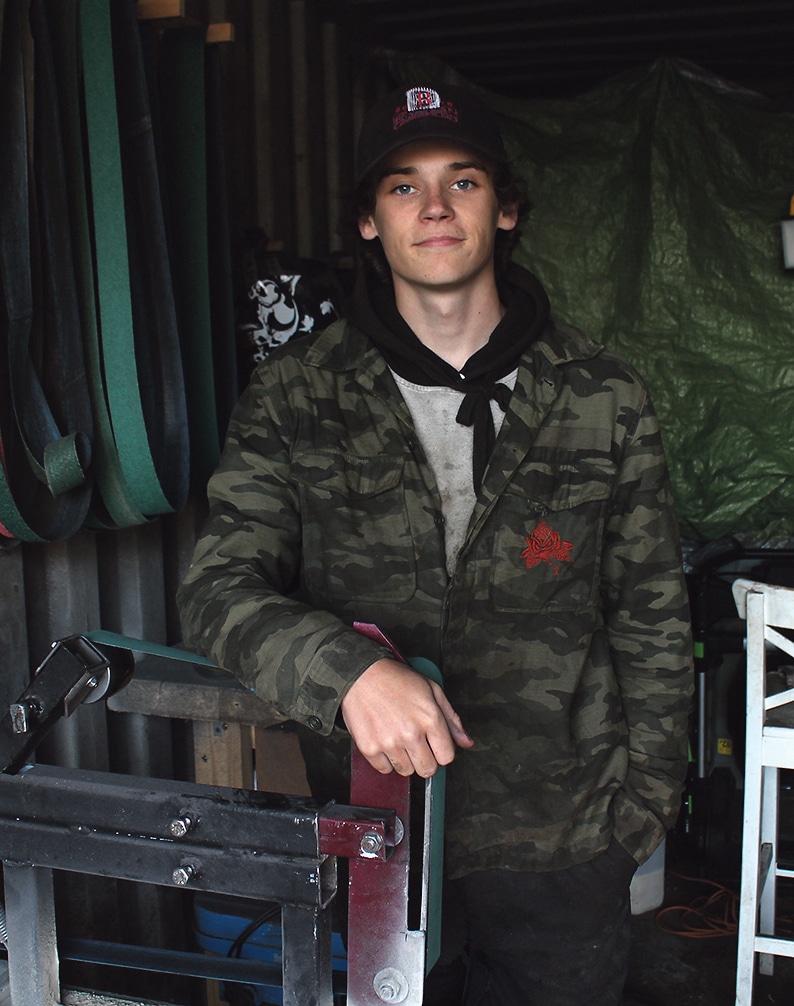 "I was about 14 when I became really interested in the process after coming across some knives on Instagram made by Fingal Ferguson of Gubbeen," explains Luka. Self-taught, Luka learned and 'sharpened' his skills watching YouTube videos with a friend who shared his interest in the craft.
It was encouragement and support from Ferguson, who was kind enough to pass on some of his old tools and advice that helped spur the teenager on in following his passion. Other renowned local West Cork artisans who offered encouragement to the young knifemaker include Sam Dunne (Glengarriff), Rory Conner (Ballylickey) and also JJ Bowen from Bowen's Forge in Schull who introduced him to traditional blacksmithing.
While he started off making kitchen knives for family and friends, Luka has now started gaining recognition for the quality of his work from further afield – including from chefs who appreciate his fine craftsmanship and original designs – and commissions have started to come in via his Instagram page.
He reinvests all the proceeds from his sales back into materials and equipment.
"I love making things with my hands," he explains. "It's the little details and time put into each piece that makes each piece so unique."
For some of the knives, Luka goes so far as to forge the steel blades using a small forge, hammer and anvil in the traditional manner.
But what is particularly unique is that he is now creating his own handles by up-cycling old pieces of timber from boat wrecks or hedgerows and including other items from native flowers and seaweed to bits of old rope found on the seashore. As well as being highly creative, this is quite a scientific process involving vacuum chambers and resin casting.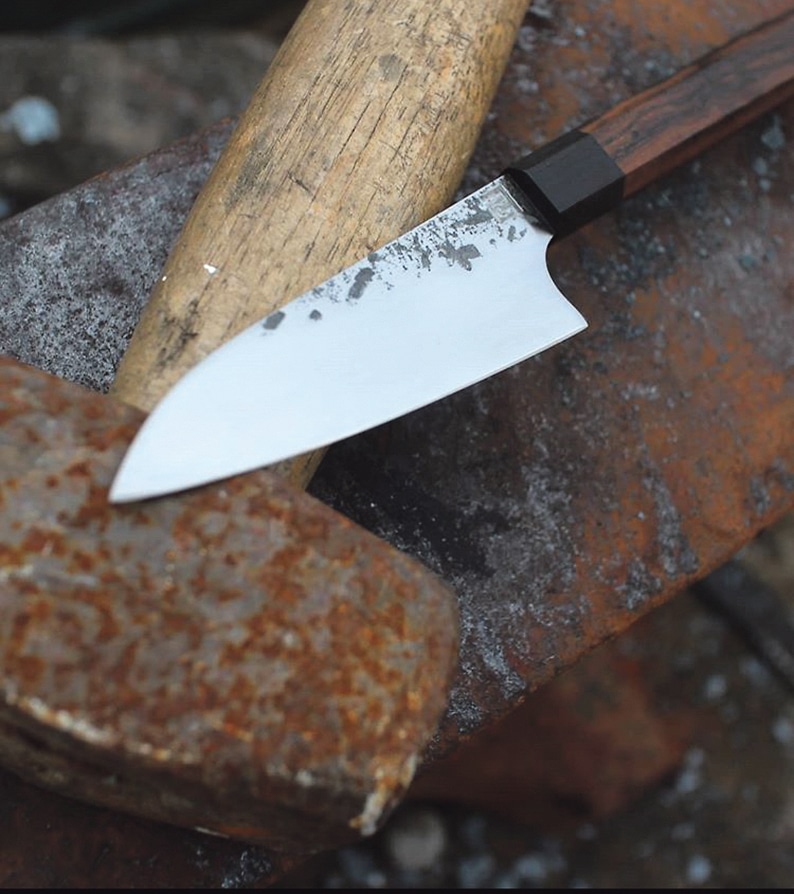 Knifemaking is something Luka wants to do full time in the future so his plan is to do his Leaving Certificate next year and then continue building his skills through an appropriate college course or apprenticeship in a skill such as welding that would complement his craft.
The level of skill, hard graft and determination that Luka's knives are made with now makes you wonder what he'll be capable of in a few years time. His elegant and distinctive knives will no doubt be in huge demand by anyone who favours quality and beauty. It's some achievement for a teenager working out of a shed in West Cork!
Luka's work can be viewed on instagram @collaforge and also @westcorkscales.