Kathleen Holland Designs was established in 2002, a year in which Kathleen was also a recipient of the prestigious Golden Fleece award.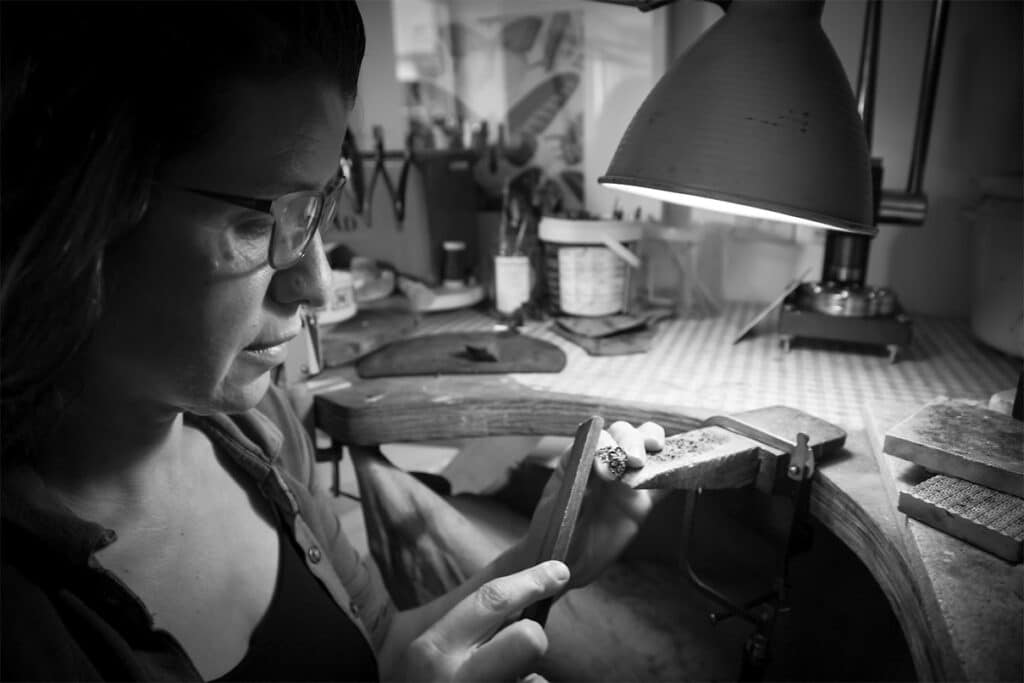 A maker since as far back as she can remember, Kathleen works mainly in silver and 9ct gold with some precious stones.
She studied a Diploma in Fine Art at the Crawford College of Art in Cork and also spent a year in Cardonald College in Glasgow studying basic jewellery making skills, later completing a BA in Design and metalwork at the National College of Art and Design, Dublin.
After moving to San Francisco in the late nineties, Kathleen worked with high-end fine jewellery designer and maker Betsy Barron, and later with Laurie Elder, creating a more commercial line of work for artists like the late-musician Prince. "We made the necklace pendant piece that represented his symbol," says Kathleen, whose work also featured on TV series' like 'The Saint' and 'The X-Files'.
Reared in the countryside, Kathleen is from a farming background and so has always been surrounded and influenced by nature.
"My work is constantly evolving and I'm always trying new ideas in my studio and working them into new collections. I aim to develop one full collection each year."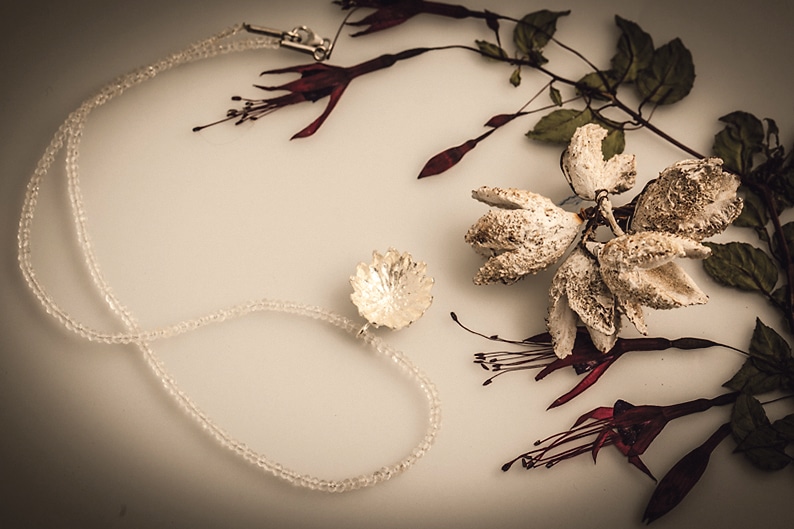 Originally from Co. Laois, Kathleen and her family relocated to Clonakilty in 2007 in order to set up her jewellery business and her husband's Olives West Cork business.
Her current work takes inspiration from her West Cork surroundings "I use castings of nature such as beech mast, acorn shells, twigs and sea potatoes (or as they're known locally, the 'Blessed Virgin Mary shell') which can be found on Inchydoney strand. I then blend these with hand-fabricated techniques to create wearable jewellery," she explains.
One of the unique highlights of her career has been collaboration with locally based author David Mitchell on a manuscript container made from silver and walnut, to hold his manuscript for 'The Future Library' collection in 2015 in Norway. This manuscript has been locked away, not-to-be-revealed until 2114, along with manuscripts from hundreds of other authors. "It was such a privilege to receive such a creative commission from such an interesting concept by Scottish artist Katie Paterson," says Kathleen.
The current COVID situation has put a temporary hold on Craft fairs and exhibitions, but Kathleen is busy with private commissions. "I'm looking forward to taking part in the 'West Cork Creates' exhibition, curated by Alison Ospina," she says.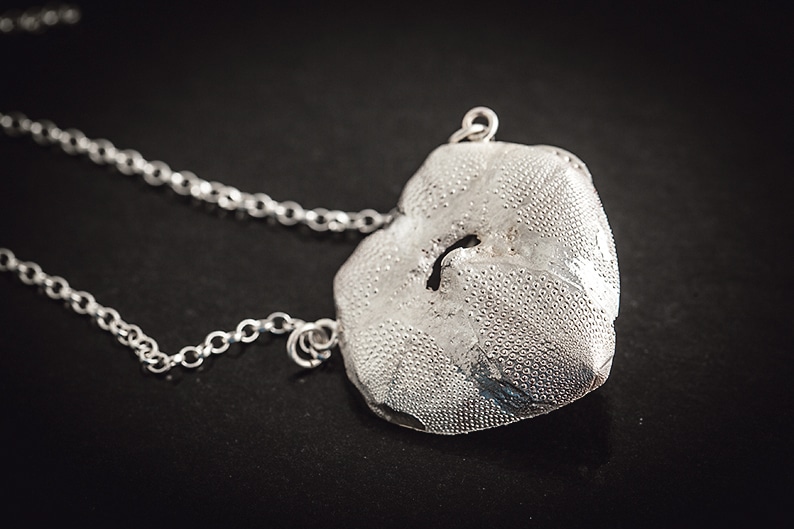 Kathleen's organic collection is available on-line at www.kathleenhollanddesigns.com and locally in stores, such as Wilds of Glandore, Forest and Flock in Bantry, and The Loft in Clonakilty. "I would like to thank them all for their continued support.
"I love working in West Cork, and with our three boys, we truly love Clonakilty and its surroundings with all that it has to offer. There's such a true sense of community in our area, which I really appreciate and value."