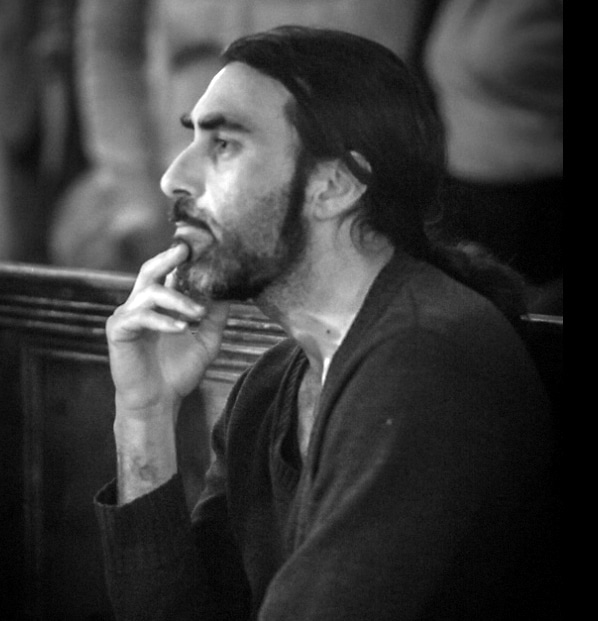 The shape of things
James Waller is an Australian born artist and poet based in West Cork. Through this column James explores the world of art, introducing the reader to major works of art and artists and reflecting on what makes them so engaging.
James offers a range of studio-based courses for children and adults in Classical painting, drawing and printmaking at Clonakilty School of Painting. See www.paintingschool.
jameswaller.org for details.
What constitutes 'museum quality'? How much craft is there in art, and vice-versa? Is craftsmanship necessary in a work of art? How do we value 'works of art' and 'craft'? These are some of the questions which have swirled around conversations I've had of late with gallerists and fellow artists; some, such as how we judge utilitarian ceramics, for example, are easily answered, whilst others, involving questions of craftsmanship in art, are caught in a rip tide of conflicting value systems, making them almost impossible to grasp and judge.
Conceptualism, for example, places the idea above the object. The object serves to didactically illustrate the idea. The object could be anything at all: a light, a room, an apple, a map. The conceptualist is not a maker, and therefore craftsmanship has no place in the conceptualists' world.
The Modernist value system, on the other hand, celebrates freedom, above all else, in the individual maker's process; freedom from mimesis, from technique, from expectation, from what already has been seen. As Modernism took a firm grip on Western culture through the 20th century, technical instruction, particularly in university painting departments, virtually disappeared. Painters were left to build their own material knowledge from scratch. 'Craftsmanship' was both devalued in the thirst for the newest, most shocking deconstruction, and re-valued according to the individual artist's lexicon. Neo-modernists today either build a material language of their own abstract or semi-abstract devising or re-enact the deconstructions of the past.
The contemporary realist value system links to the Western figurative tradition, which started with the ancient Greeks. Mastery of mimesis (realistic depiction) dove-tailed with centuries of material and technical knowledge are its central tenets. Craftsmanship is therefore vital to the contemporary realist.
Finally, the post-modern value system celebrates multiple systems and narratives at play within a single piece (if you weren't already confused, now's the time to reach for the martini). A good example is the work of Nicola Samori, who slices and peels away layers of paint from breathtaking copies he has made of 17th century masterpieces; realism plus modernist deconstruction equals, in this instance, the postmodern. For Samori craftsmanship is vital to his process. Without a knowledge of Baroque painting methods there would be nothing to peel away, nothing to shock us with. Which brings me to Cennini.
Sometime in the late 14th or early 15th century Cennino Cennini wrote his famous treatise 'Il libro dell'arte' (The Craftsman's Handbook). It was a technical manual for painters, who, along with sculptors, architects, engineers and builders, were considered craftsmen and were judged accordingly.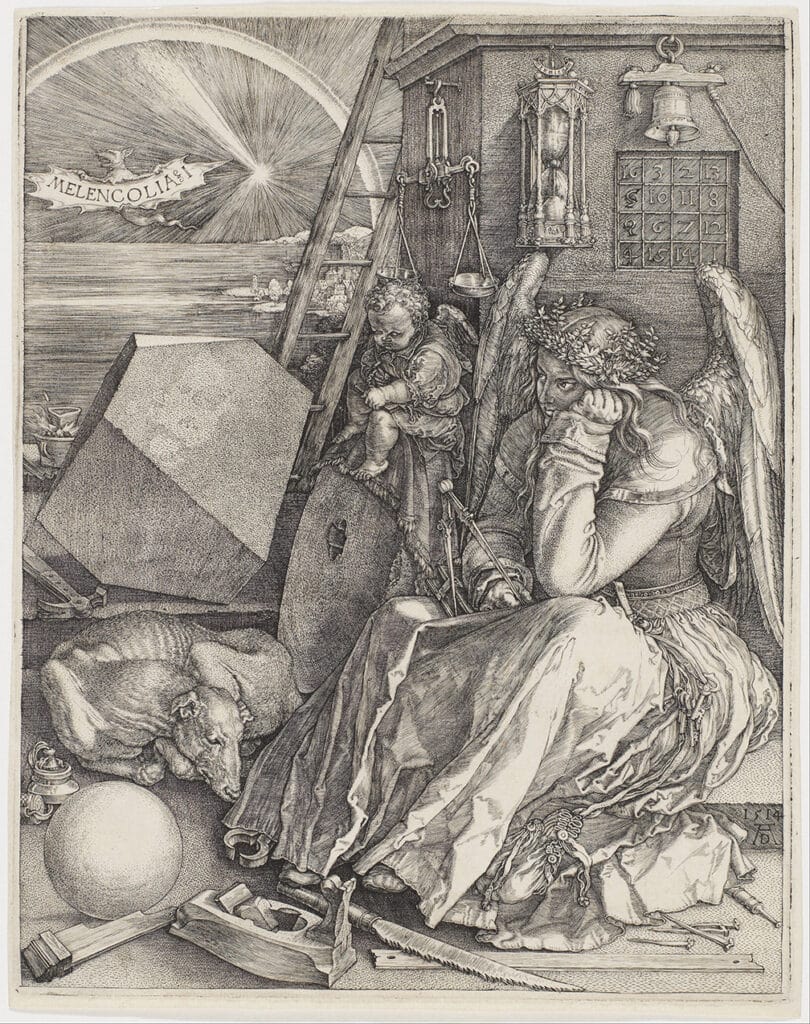 In 1514 Albrecht Durer created his famous engraving 'Melencolia I', in which an angel broodingly sits, surrounded by the tools and instruments of carpentry, geometry and alchemy. The quest for arcane knowledge and divine expression is, in Durer's vision, linked to the craftsman's humble tools. Cennini's treatise and Durer's engraving complement each other, giving us an image of the early Renaissance craftsman as a seeker of knowledge and mastery through the tools of their trade.
European painters, sculptors, illuminators and engravers thus had a clear mission in the quattrocento and subsequent centuries: to master their respective crafts according to the ideals of figuration and composition. And as Durer and countless others show, mastery was not merely a technical attainment: imagination, truthfulness, empathy and a certain 'spirit of delivery' were all vital qualities of a successful painting, engraving or sculpture.
Today an artist can succeed without any of these qualities, whilst craftsmanship can be outsourced, if required at all (think of Damien Hirst's dot paintings). Success, however, is always contingent on the value system one serves. For the contemporary realist, for example, success is not possible without mastering one's craft. As a resurgence in figuration gathers pace more and more painters and sculptors are recovering aspects of their craft long lost (such as grinding pigments for painting, or combining egg yolk with linseed oil to make 'tempera grassa').
For the neo-modernist or postmodernist 'craftsmanship' is often a far looser term; it involves experimentation rather than studio instruction. A material language grows according to the dictates of one's expression. Think of Anselm Kiefer and his enormous canvases holding oil, straw, tar and lead; or closer to home, Michael McSwiney's paintings sporting cracks and craters from spraying water into oil. From many years of practice an artist learns what works and what doesn't. And once in the museum it becomes the conservator's burden to bare, no matter its level of stability.
When the Crawford Art Gallery announced its new acquisitions last year I was delighted to see work by Tom Climent (painter), Fiona Kelly (printmaker) and Michael Quane (sculptor), in the mix; all artists of exceptional craftsmanship. In seeing the work on show I was also perplexed to see a sagging canvas with work of dubious representational quality. I could not then (and still can't) reconcile in my mind, the clear disparity in the quality of the craftsmanship between some of the works acquired. But I can certainly understand it, given the multiplicity of conflicting value systems at work in our culture; value systems that alternately venerate and disparage that deep and mysterious knowledge of materials that we call craftsmanship, the very same that gives the angel pause in Durer's timeless masterpiece.