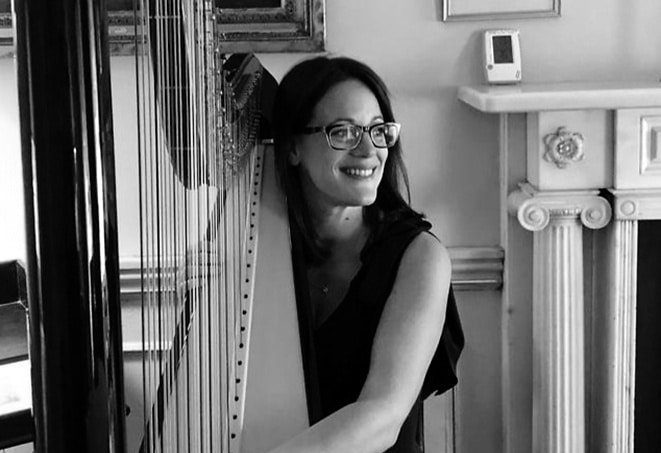 St Barrahane's Church Festival of Music,  now in its 41st year, will hold its first summer concert at St. Barrahane's Church, Castletownshend on Thursday, July 20 at 8pm with Anne-Marie Papin Labazordière on harp and Sokol Koka, cello, in a programme of Bellini, Saint-Saëns, Debussy, Bach and more.
Anne-Marie Papin Labazordiè was only nine-years-old when she started to play the harp. She holds a postgraduate Diploma in Harp Performance and a Masters in Harp Performance. She moved to Ireland in 2007 and has since performed with several orchestras including RTE Symphony Orchestra, RTE Concert Orchestra and Ulster Orchestra. Anne-Marie teaches the harp in Cork School of Music.
Sokol Koka was born in Durrës, Albania, studying cello in Durrës Music School where he graduated with the highest honour in 1990; he continued his studies in the High School of Fine Arts of Tirana for two years before joining cello class in the Conservatory 'G. Verdi' of Milan. He won the audition of RTE National Symphony Orchestra. He is a freelance chamber music and orchestra musician with RTE Concert Orchestra and Ulster Orchestra.
'Musici Ireland' – Vourneen Ryan, flute; Mia Cooper, violin; Beth McNinch, viola – will perform on Thursday, July 27, 8pm, – the provisional programme of music by composers: Martini, Beethoven, Bartok, Ponce and more.
Founded in 2012, this is a female-led chamber collective which takes pride in presenting interesting and evocative programmes. Musici has created lasting relationships with venues and guest artists performing regularly at The National Concert Hall and are also working on many exciting cross genre collaborations with dancers, aerial artists, theatre and visual artists.
Ailbhe McDonagh and Trio Elatha perform on Thursday, August 3, 8pm, in a mix of Irish traditional music and classical chamber music. Ailbhe is an international soloist, chamber musician and recording artist. Ailbhe, Lynda O'Connor, violin and guitarist Brendan Walsh are three award-winning Irish musicians.
Tickets: €20: online with Eventbrite; Thornhill Electrical, Skibbereen; at the door on the night; text/call: 086 2264797; more information from www.barrahanemusic.ie