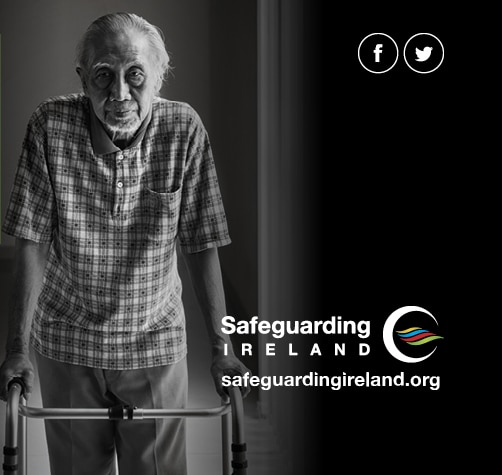 Cocooning creates safeguarding risks
Sage Advocacy has welcomed new supports announced today by the banks for vulnerable older people and those who have been advised to 'cocoon' themselves.
Sage Advocacy Executive Director Mervyn Taylor said: "This initiative of the Banking and Payments Federation of Ireland (BPFI), working with Safeguarding Ireland, shows different sectors of Irish society and the economy working together to protect our most vulnerable citizens.
"The explanatory leaflet, containing important information on third party accounts and details of the dedicated telephone numbers for each bank, will be circulated through the postal service and organisations at local level participating in Community Call.
"Sage Advocacy is aware that there are safeguarding risks associated with the social distancing or 'cocooning' of vulnerable people," Mervyn Taylor said.
"We recognise the great efforts being made by families to support an older family member who may be frail or in declining health but we are also aware that some vulnerable people, who are confined to their homes for an undefined period of time, are at risk of losing control of their assets and of their ability to make and effect decisions for themselves.
"It is important for people to distinguish between an agency account, where a name is added for convenience and the person retains ownership, and a joint account. People should be aware of the dangers of setting up a joint account and should, generally speaking, avoid doing so," he said.
Sage Advocacy is a support and advocacy service for vulnerable adults, older people and healthcare patients and works closely with Safeguarding Ireland and BPFI. Its Information and Support Service can be contacted on 1850 719 400 between 8am and 10pm, seven days a week.