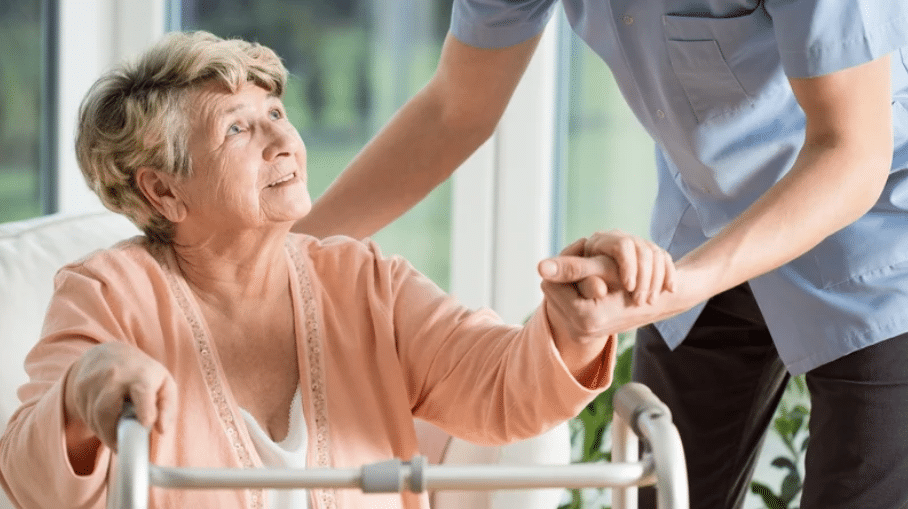 New Governmentshould avoid two-tier care of older and vulnerable adults
Challenges faced by the nursing and home care sectors in the Covid-19 crisis highlight the need for major reform – including a new integrated national system of support and care for older people.
Sage Advocacy, which works with vulnerable adults, said today that a single statutory system is needed covering care in all nursing homes, people's homes, community hospitals and high support housing.
Executive Director Mervyn Taylor said no sector can any longer be allowed to develop on its own, even if it is publicly funded. "The Covid-19 public health emergency has clarified the need for this fundamental change.
"It has become very clear that nursing homes in the private sector must be integrated into the wider framework of health and social care and that we need shared guidelines on nursing staffing, skills levels and medical care. Some nursing homes are as large as smaller hospitals and can no longer be staffed to such an extent by healthcare assistants. The new system should be biased towards home care – which is where most people want to live, and to die," he said.
"As Fianna Fáil, Fine Gael, and a third-party, edge closer to forming a Government this week – the new Programme for Government needs to be informed by what we are learning.
"In the implementation of Sláintecare long-term support and care for older people, and people with disabilities, must be given as much consideration as acute hospitals. In recent weeks we have seen situations in which people have lost home support services, while some providers have been drafted into residential care settings.
"We have had a fantastic response to 'On Call for Ireland', but the resources offered have not necessarily been made available across the whole system of health and social care."
"The expanded roles of An Garda Síochána and An Post in supporting vulnerable citizens, and the additional engagement of local authorities and the voluntary sector, provide a clear example of how we can design and develop public services in the future. Flexibility and innovation have been shown every day in reaching out to vulnerable adults in the community. These are great achievements which can be built on," he said.
Mr Taylor said Adult Safeguarding legislation is required to underpin all relevant services, regardless of whether they are in the public or private sector. Serious safeguarding issues are likely to arise out of prolonged cocooning and there is a need to ramp up rather than diminish safeguarding services in the community.
He concluded that: "The new Government should avoid a two-tier care system for older people when it is trying to develop a single tier Sláintecare system. Existing plans for a standalone statutory system for home care, like the Nursing Home Support Scheme, should be dropped and a new single tier system committed to in the programme for government. We do not need another 'Fair Deal' – we need a 'New Deal'."
Sage Advocacy is a support and advocacy service for vulnerable adults, older people and healthcare patients and works closely with Safeguarding Ireland and Banking and Payments Federation Ireland. Its Information and Support Service can be contacted on 1850 719 400 between 8am and 10pm, seven days a week.