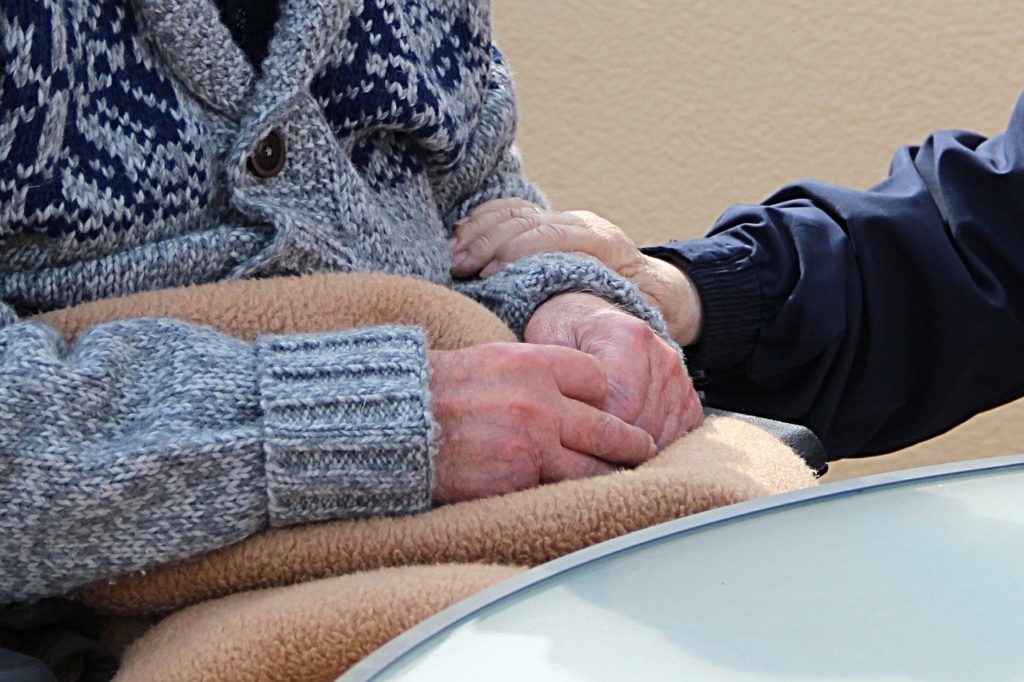 ALONE, the organisation that supports older people, has called for urgent action to support the nursing home and home support sectors amid the COVID-19 pandemic, and for long-term reform of health services to better meet the support needs of older people. The organisation has said that years of consistent underfunding and underinvestment in home care and nursing homes has impacted both sectors' ability to cope with the COVID-19 crisis, and that support for older people must be prioritised both now and after the crisis has passed.
COVID-19 has affected approximately 40 per cent of all nursing homes in Ireland, while the home support service has seen reduction and cancellation of provision of 20 per cent since March, leaving older people without vital assistance. ALONE believe the immediate support for both the nursing home and home support sectors should include sufficient levels of PPE, prioritisation in COVID-19 testing, full staffing across the country and support for the HSE's Community Response Teams, to ensure workers and the older people they support are protected. ALONE also believe the possibility of the HSE taking over the running of private operators in these sectors should be considered, as has occurred with the private hospitals.
ALONE is also concerned that the reduction in service provision and capacity for home care will impact older people who are newly in need of home care, such as those being discharged from hospital. Individuals who were already in receipt of home care services will also be negatively impacted as existing services are cut, leaving a cohort without the services they need. Through their national COVID-19 helpline for older people, ALONE have seen an increase in referrals of older people who have had low level home care removed from them. While most are managing, ALONE Support Coordinators are supporting with any additional needs that enable them to remain safely in their homes.
"COVID-19 has further demonstrated the need to revisit and restructure the ways we are providing support to older people," said ALONE CEO Seán Moynihan. "We cannot discuss the scale of the impact that this crisis has had on our nursing homes and home care provision without calling for long-term change – change which we and many in this sector have called for over many years. Funding and support for vital services such as home support and nursing home care must be prioritised to ensure those most in need are not left without services and support at times of crisis."
While welcoming ongoing commitments to the implementation of Sláintecare, ALONE has said that the statutory home care scheme, which had been due to be implemented from 2021, must be recommitted to with expanded test sites and supports integrated with other services in the community. ALONE has also urged for an update and a recommitment from Government on the community nursing unit project. Plans from 2016 to replace and refurbish 90 public community nursing home units by 2022 have been delayed throughout the project. An update in late 2019 indicated that less than 80 per cent of this work was expected to be completed by the original deadline, work which is now likely to have been further delayed.
Moynihan continued, "Our thoughts are with those living and working in nursing homes. Only four per cent of older people live in nursing homes but they are the ones most at risk at the moment. Eighty per cent of nursing homes are private businesses. While we recognise the good work being carried out every day by so many private nursing homes, at ALONE we believe that the care of our loved ones should not be outsourced on such a scale, and there must also be greater commitment to properly fund and develop the community nursing units which do fall under State care. Higher numbers of older people could be supported to age at home through a broader range of support options, including Housing with Support."
Moynihan concluded, "This crisis has forced all of us to reevaluate how important essential services and workers, especially our health care, nursing home and home care staff, are to society. Staff in these sectors have for years been underpaid, and the services provided by these sectors have been undervalued. Now, a lack of resources has hindered these services' ability to provide the highest quality of service they are capable of throughout this crisis. We need to look at service provision for older people through the lens of what can provide the best standards for everyone and the highest quality of care, rather than racing to provide the lowest cost service possible. After COVID-19 we know how we live and work will be changed forever. We must also change how we care for and support older people."
ALONE's national helpline for older people has received more than 14,200 calls since it launched in March. ALONE staff and volunteers have also made 39,000 calls to older people who needed support. More than two thirds of the older people who called the ALONE helpline in the last week are living alone.
Contact ALONE on 0818 222 024 if you have concerns about your own wellbeing, or the wellbeing of an older person you know. Further information can be found on www.alone.ie.