It is well into the winter season and we are going through days of glorious frosty cold and harsh wet windy weather that only these months can bring. The fresh air has been invigorating and the icy mornings are good for the soul.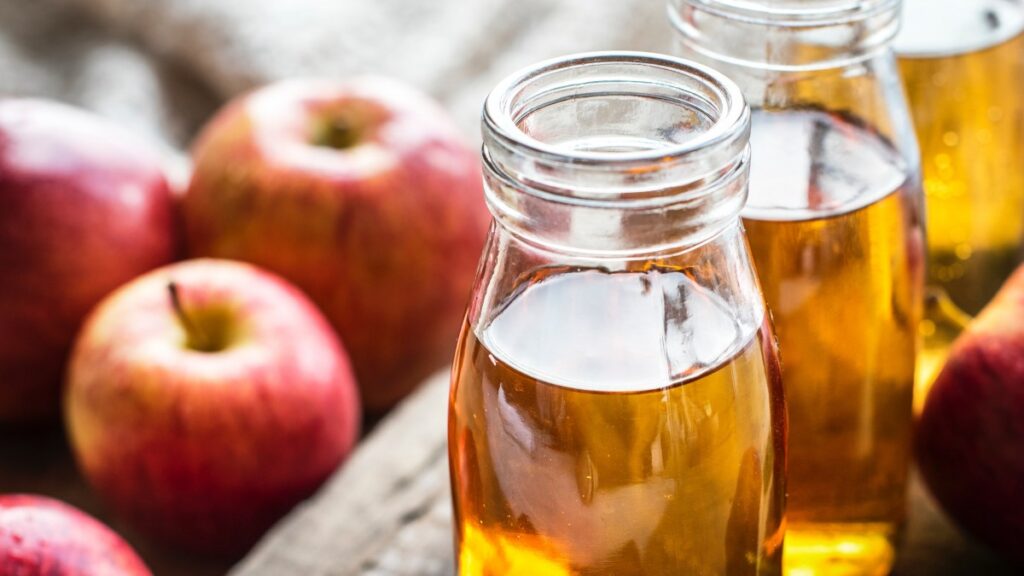 Of course many of us just want to be curled up by the fire in the evenings and keeping warm during the day with hot drinks, toasty socks and plenty of movement to keep the circulation flowing. In fact anything that can keep us warm inside and out is of benefit.
That's where a good digestion comes in handy. Not only does the breaking down of your food into nutrients consume about 70 per cent of your energy, it can also help to keep you warm on these unusually cold days and nights.
Anything that we can do – the little habits and the good routines that we create within our daily self-care – will make a life-long difference, often within a very short period of time. And there are so many things that we can add into our days to give us that little bit of an edge over the elements.
You absolutely know what I am going to say next!
Yes – apple cider vinegar is a miracle of life inside a bottle. A fermented elixir that might help sort out and tweak tiny digestive issues, aid your body in breaking down nutrients and positively affect your absorption.
Most of the benefits of apple cider vinegar are historic and anecdotal in nature, however it has been in continuous use for millennia and nearly always used for the soothing digestive properties it is known for.
However, there are so many other things that when done daily or often enough, add up to great health benefits;
• Daily walking (must be brisk) for at least 20 minutes.
• Stretches in the morning, or evening, or afternoon!
• Three minutes barefoot in the grass, even when it is cold.
• Dance, sing and party for one in your kitchen to a favourite tune.
• An apple or handful of nuts for a snack.
• A daily chat with a positive friend.
• Eat your main meal a little earlier in the day
• Turn off the TV and listen to an audio book to switch things up
• An extra helping of broccoli
• A glass of water upon rising, with lemon and apple cider vinegar.
Pick a place to start and begin. Even if you can't manage all of them every single day, aim for a couple of things that you do just for the health of it and don't look back. I like to have a mini checklist in my mind and pat myself on the back when I get a few of them done for the day.
Well-being and a healthy digestion are far more than what you eat; they are also how you feel about your life and surroundings. So, let's add some good vibes to each day whenever we can.