Personal Trainer and Holistic Massage Therapist, Simeon Reed, is passionate about helping people improve their health and wellbeing. As a result of growing up in a Wellness Centre he was naturally drawn to the area of health and fitness and the need to combine a healthy lifestyle with fitness and strength.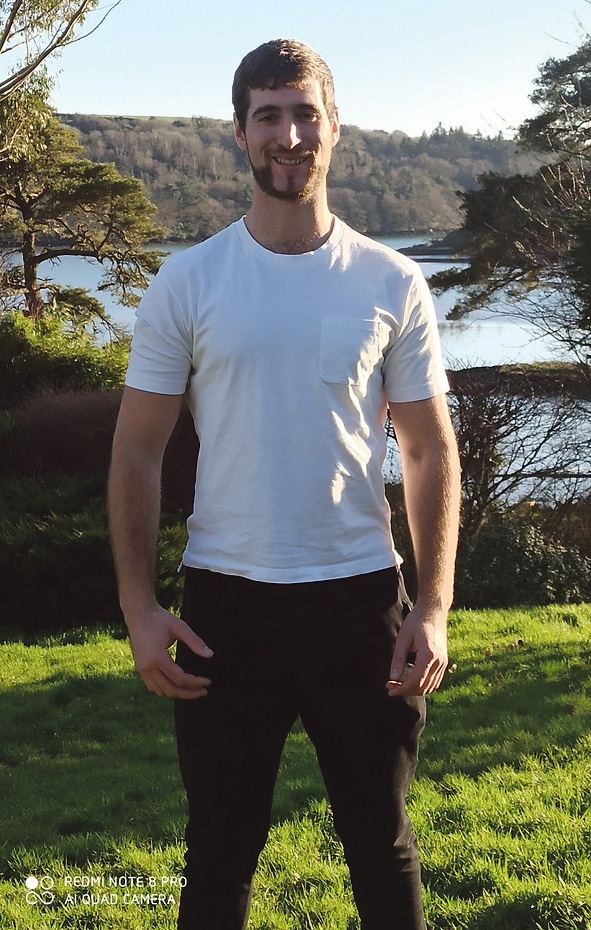 "I love doing inductions in the gym, as I see the potential for improving strength and pain relief through activating postural muscles," he explains. "It is important to commit to a program to achieve your goals."
Simeon explains that if you are suffering from shoulder problems from working at a computer or a repetitive strain injury in your shoulder, it is likely you have a muscle imbalance. "This can be improved through strengthening the external rotators (the most neglected part of the rotator cuff and shoulder) and the rhomboids in-between the shoulder blades, which draw back the shoulders, which is essential for good posture and is activated through horizontal pulling movements," he says.
Do you have trouble squatting? "I noticed that a lot of people get into the habit of starting the squat with their pelvis tilting forward, putting pressure on their knees, and cannot get any depth. This is going against the body's natural positioning through bad muscle memory learnt from modern living."
Often when people have lower back pain, their pelvis is out of alignment. "Sometimes stretching exercises will help," he explains "but more often deep tissue massage will release the knotted muscles and aid the body in moving back into alignment. You may also look at your leg lengths and if one is shorter you can stretch that side. If you still have discomfort a realignment option is more appropriate."
According to Simeon, most people are suffering with their health unnecessarily, whether it's a misalignment with their back, or due to poor exercise or diet habits. "A lot of people are destroying their health through means they are unaware of and by pointing them in the right direction they can make great headway to becoming fitter and stronger," he says. For Simeon, job satisfaction comes from seeing the progress that his clients make on this journey.
Simeon Reed offers massage therapy and personal training at Rineen Natural Healing Centre. For more information or to make an appointment phone 087 096 3815 or email srhreed421@gmail.com.