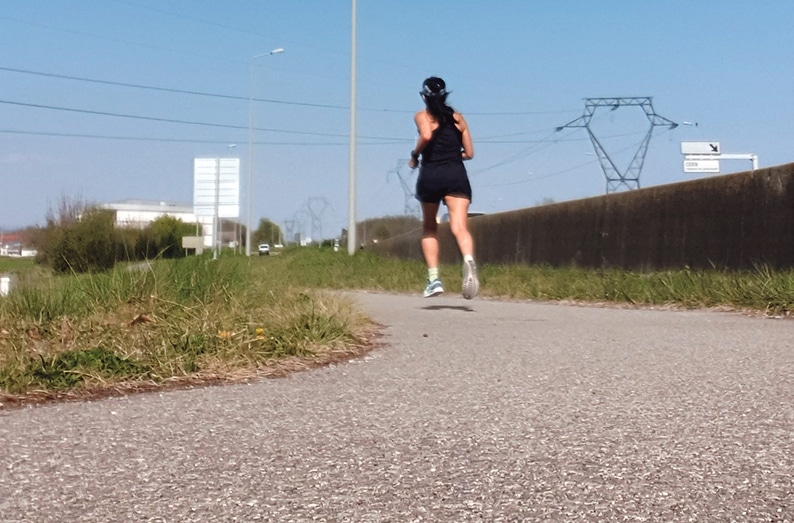 I'm so excited to be back in print. I hope this column finds you and yours well.
While we can't know what the future will bring, the new precaution measures makes it easier to get out of the house and fortunately the season is with us. It's time to get active again, eat 'lighter' food and get a good dose of that elusive D-Vitamins.
If you did put on some weight during the lockdown, you're not alone. Not only due to confinement restrictions, but perhaps you've also experienced a higher stress level, due to all the uncertainty? It's no secret that stress, especially stress caused by the hormone cortisol can lead to rapid weight gain, and as we all know, weight gain can be difficult to shed, even after the stress has disappeared.
I put together a little guide to inspire you to shed those extra unwanted Corona kilos.
1. Go out every day! Being outside, getting fresh air and a glimpse of the sun is one of the best weapons against stress and stress eating, and while it does sound like a contradiction, getting active and go for a run or jog, doesn't add to the cortisol stress. On the contrary, it will lower your stress levels and you will be more energised and in a much better mood afterwards.
2. If you took up running during the lockdown or are thinking of taking it up now there are a few things that can help you stay injury free and become a better runner:
3. A) Start slow, with two to three short runs per week. Let your legs get used to the work, before you start running longer and more frequently.
B) Get good shoes. Preferably visit a sports shop, where you can get professional guidance. Proper running shoes can help over or under-pronators. Be sure you're not running in a pair of 'cardboards', as the repeated shock through your limbs (ankles, knees and hips) of hitting the ground, can lead to injuries. A good pair of shoes will remedy the shock.
C) Running is not only about running. A good runner also does a couple of strength sessions a week. The best thing is, we're only talking about five minutes of your time. To run injury-free and with good form, you need core and leg strength. At the end of this column, I will give an example of a five-minute 'Core for runners' guide.
4. Eat sensibly. Make sure your diet is varied: Add plenty of vegetables to your proteins and fats. Weight loss isn't just about cutting down on sweets, fats and sugars. Healthy weight loss comes from healthy eating habits, which entails getting your vitamins, minerals, proteins, carbs and fat from your food.
5. Best weight loss advices that are not diets:
A) Eat slowly and either only have one serving, or two small ones at your meals.
B) If you're having difficulty with getting full from one serving, try and drink a glass of water before your meal. It will help fill up your stomach and make you feel full. After some days, your stomach will be used to eating smaller portions and you will naturally feel full.
C) Replace juice, cordials, sodas and alcohol with water. Save the caloric drinks for special occasions. It will be a larger calorie cut than you expect. Finally water is good for you and will help make your skin look better.
6. Get active. If you don't like running, biking, swimming or any other outdoor activity, find something that you do like. A friend of mine was in almost four months strict lockdown in Italy, even barred from going outside for one hour/1 km radius a day. She kept her spirit up and weight down by dancing every day for 30 minutes – and she got really good at it too.
While your activity doesn't have to be something that takes place every day, finding something that makes your body move, your heart beat faster and gets the endorphins flowing, will help you shed unwanted weight and lift your spirit.
Home-training session:
Core for runners
30 seconds front plank
30 seconds backwards lunges
30 seconds side plank
30 seconds other side plank
30 seconds hip thrusters/ bridge
30 seconds back plank
Perform two sets: Going from exercise to exercise without breaks in between. That's six minutes to a strong core.
Comments, questions and so on are always appreciated and welcome. Please send to: taniaskitchenfitness@gmail.com
You are also welcome to follow me on instagram: www.instagram.com/trainwithadane (@trainwithadane) where I share home training programs, exercise tips and breakdowns.