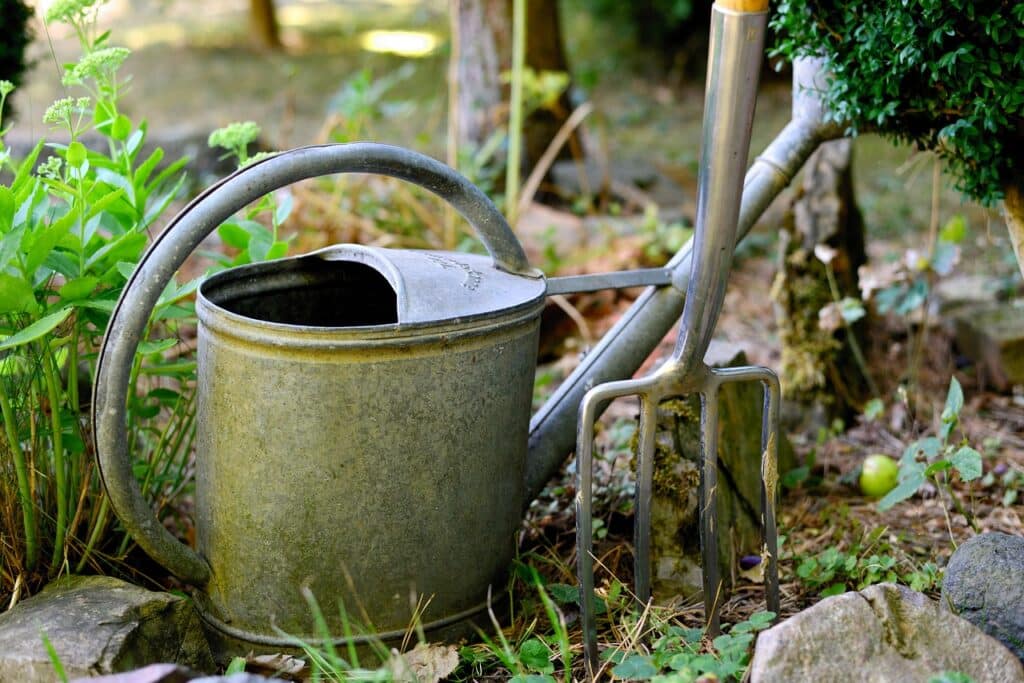 Firstly, congratulations to all the West Cork People team on going back to print. I know lots of people, myself included, missed having this great paper to read over the last few months. 
Here at Deelish Garden Centre, we have had a rollercoaster of a year so far: From closing our gates to the public, preparing contactless collections to setting up an honesty stall, being flooded with online orders, reopening the gates with restrictions in place and a spring rush of customers from all over Co. Cork, which has extended into summer. Record numbers of people seem to have taken up gardening overnight! The demand for various garden centre items has never been higher and many of our suppliers are struggling to meet this huge increase in supply. Luckily we grow lots of our own plants, so this has not been such an issue for us. We have also supplied record numbers of fruit, vegetable plants and seeds to gardeners over the last few months and for this month's article, I thought it would be a good idea to look at the important issue of aftercare once these plants are in the ground and what else can be sown now that we have passed summer solstice.
Regular watering is the most important issue once you have planted out seedlings or potted plants. In dry weather, this is vital. The majority of a plant's strength comes from its water content, and water is essential for nutrient uptake, as plants drink their food through their roots. Once a plant goes short of water, it stops growing, and some vegetables will go to seed prematurely (called bolting) as a result or simply wilt and die.
For healthy, strong growth and the highest yields of the best-flavoured, quality crops, your plants will need a constant water supply. Plants growing in containers are almost totally dependent on you to supply water and you may have to water some container crops once or even twice a day in summer to prevent them from drying out.
The aim should be to keep the soil or compost evenly moist – soaking dry soil can result in some crops, such as tomatoes, splitting and becoming unusable. Try to collect as much rainwater as possible, as most plants prefer this to the mains water, which contains chlorine and other chemicals, which can have a negative effect on growth.
To get the most from your plants they will also need a constant supply of nutrients. Adding compost and even well-rotted manure to the soil adds little in the way of nutrients – they are used to improve soil structure and to hold water and nutrients in the soil.
Even if you added a feed to the soil when you sowed seeds or planted out young plants, most crops benefit from additional feeds throughout the growing season using a liquid feed. For leafy crops, this should be a balanced feed containing equal amounts of all the major nutrients. For fruiting crops, you should use one that is higher in potash to improve the quantity, quality and flavour of the fruit. We find 'Top mix' an excellent organic pellet fertiliser with just the right balance of potash.
Plants growing in containers will be totally dependent on you to supply nutrients and you should feed weekly to fortnightly with a liquid feed. Never apply feeds to dry soil, as this can burn the plants' roots. Make the soil moist by adding water before feeding.
Try to 'feed the soil, not the plants' a great saying and practice to follow. Plants are not independent organisms. They are highly dependent on many other living organisms in the soil: fungi, bacteria, nematodes, micro arthropods, protozoans, insects, worms… the list goes on. We have barely begun to understand all the relationships between plants and these other life forms. The vast majority of microscopic life that lives in a spoon of your garden soil remains unidentified. What we do know is they are vital to the overall health (including nutrient and water uptake) of the plants you are trying to grow. A healthy soil will have plenty of these naturally occurring in the soil but if you have planted into bagged compost or soil, it will have been sterilised to prevent weeds, which also destroys the soil organisms. Try to establish these soil organisms as quickly as possible by adding fresh homemade compost, and or some of your own soil. We also stock a fantastic product called 'soil renew', which will quickly create healthy soil for your plants to thrive in.
If plants are regularly watered and fed, pests and disease are unlikely to be an issue. However, incorrect watering can lead to disease problems. This is particularly true for powdery mildew disease, a white coating on the leaves. This is always worse when the soil is dry and the plant is under stress but is encouraged when the foliage is wet; I know it sounds a bit odd! It is most common on courgettes, marrows and other cucurbits. When watering these crops, it is important to give plenty of water regularly at the roots, but aim to keep the foliage dry.
Continue to take side shoots (which can easily be turned into new plants by potting on) off upright (cordon) Tomatoes. Once you see flowers on Tomatoes and Cucumbers, feed every 7-10 days with an organic liquid fertiliser to get a great harvest. Also try to remove any cut or damaged foliage away from plants, as blight on Potatoes and Tomatoes can be an issue from July. I find the best preventative solution is to keep the plants healthy with regular feeding of seaweed extracts (try to source cold pressed, and Irish if possible) and silica extract in the form of Horsetail extract. As a cure to mildew and blight, a spray of one part milk to two parts water works wonders! Try to encourage natural predators such as ladybugs for aphids, birds and hedgehogs for slugs and snails. If you do decide to spray or use pellets, please use only natural or homemade remedies. When applying these remedies, be careful not to harm any natural predators, which in a healthy garden will keep a healthy balance. See my previous articles for lots more natural solutions to everyday gardening issues including pests and disease on plants.
Many people ask what crops can be sown from mid-summer, thinking they are too late to grow any more seeds. You may even find yourself with a free space in your garden after harvesting a crop grown earlier in the year. There are lots of options, just make sure you like to eat what you decide to grow and remember not to plant too many if space is limited.
With our mild winters our options are huge. Some of my favourites include winter hardy vegetables; varieties of Kale, Chard, Beets, Broccoli, Kohlrabi, Brussel sprouts, Turnips and Spinach to name a few.
Quick maturing crops such as Lettuce, Carrots, Radish, Basil, Cress, Mustard greens and many peas and beans can easily be grown before the first frost in autumn. If you are lucky enough to be able to grow under plastic or glass you will be able to grow a huge range of edibles throughout the year. If you plant new potatoes in the autumn you could have them for your Christmas dinner!
So to all the gardeners (old and new), I wish you all the best with this season's growing and hope to see you at Deelish Garden Centre in the near future to hear all about your growing adventures this season. Remember gardening doesn't have to cost the earth!