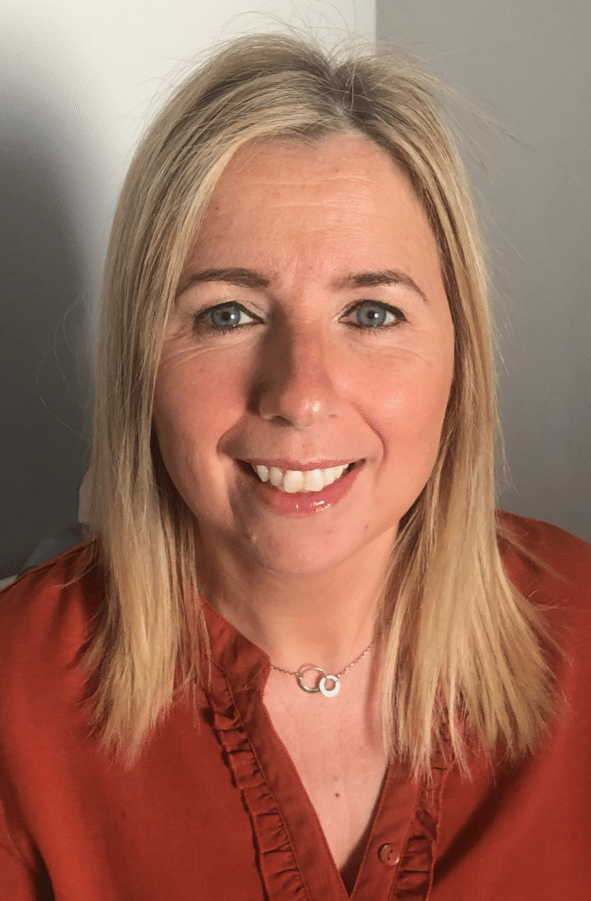 Maura Mackey is a Cork-based interior and retail display designer. A professional with an eye for detail and interior styling, she thrives on giving any home the 'showhouse feel' when up for sale or rental from a home staging point of view. On the other hand, if you are looking to give your home a makeover or restyling, 'Maura Mackey Design' will help you achieve the home of your dreams.
Change to our normal way of life is something we've had to deal a lot with for the past number of weeks in Ireland so while we have this time, let's talk about introducing some good changes into your home to make it more appealing, starting with the entrance and hallway.
KERB APPEAL
First let's take a look at kerb appeal: What do you see when you pull into your driveway? There are a number of small things you can do to give the front of your home a fresh look. Cut back and tidy hedges, trees, garden and lawn – replace as necessary. Clear and clean gutters and downpipes. Paint/re-stain or replace damaged fence panels. Paint front gates or oil them if necessary. Sweep or power-wash your footpaths.
ENTRANCE
Once the outside is sorted we can start on the fun stuff! If your door isn't looking the best, then maybe give it a coat of paint, a vibrant colour preferably, or re-stain it. Spray the door handle/letter box a gold or silver (a tin of spray costs under €10 at your local hardware store. If you have a house number give that a polish too.
Add a new doormat or clean your current one. Add some potted plants or a few new fresh flowers or buy new pots. A nice doormat and potted plants are affordable and effective ways to create a good impression or give you the feel good factor when entering your home. Every home is unique to its owner; it's a fact of modern life that sometimes space can be at a minimum but it is possible to achieve a fabulous entrance hall no matter what the size.
PORCH AND HALLWAY
The Porch/Hallway is your 'first hello and your last goodbye space' so making it a bright, feel good space is a must. Now imagine yourself in this space and close the door; if the hallway seems dark when the door is closed, you can easily improve light in this area.
Light
Firstly, if you have dark blinds or curtains stopping the light coming through into your hall, consider taking down the dark curtains or tying them back more and only pull the blinds at night.
If the back of your door is a very dark colour, then you should consider painting it a lighter colour.
De-clutter
De-cluttering a space can make a huge difference. If your hall is full of 'bits n bobs' then you will see the clutter the minute you walk in the door. Remove unwanted bulky or excess items and now you can see the space in your hall to restyle. Open-up your hall door or windows and let the air into your home for a while each day when possible. Then enhance this with a scent that reminds you of home, be it a candle, diffuser or essential oils.
Colour
Let's look at wall colour. Have you painted your hall a dark colour? If so, it's time to brighten it up and there are so many options available now. If you have panelling, you could paint this a bright colour or else leave as is and just paint the wall above it. You could also paint the walls and skirting in the same colour, as this can make the space appear bigger.
Think about how you would like to feel when you walk inside your front door. Most people like to feel calm and relaxed. Soothing greens, warm greys, off white or whites all offer this feeling of calmness.

Neutral colours will make your hall look bright and airy so make sure you take into account how much light is coming into your hall before deciding on a paint colour.
Little Greene colours can be made in Colortrend paint. Little Greene – Ceviche; Fescue; Loft White or Inox will all brighten up a hallway.
Other favourites are Dulux Tranquil Dawn; Colortrend – Temperance; or Farrow & Ball – Cornforth White.
You can also add a statement wall to your hallway if your hall is bright enough to take that colour.
If you still feel your hall is dark, perhaps you need to think about painting your doors or if any of these are not possible open your doors in your hallway and let the natural light in.
Flooring
Look at your flooring. Does it look tired? If so, maybe it needs a sand or re-stain or repaint. If it's carpet could you give it a clean or must it be replaced. If none of these are viable you could add a plush rug or bright runner to give it a new look.
Focal point
Then look for the 'focal point' in your hall. Is it the hall table, a mirror, piece of art, item of furniture, staircase or accent wall? Let's look at what can be done with each of the aforementioned.
Hall table: If you don't like the colour of it, then you could paint it in a white, off-white or grey tone, to give it a new bright look or re-stain it to freshen it up. Alternatively, leave as is and add a vase of fresh flowers, a few picture frames – including pictures that make you feel good – and add a tall lamp.
Mirror: This will reflect light into your hall. You can change the colour of the mirror surround also to give it a fresh look. Mirrors are more suitable over a console table or at the end of a hall.
Art: Please ensure it's hung properly and in a correct-sized frame. If you have a piece of art in another room that you love, perhaps you could bring it out and place it in your hall. If it's a gallery wall, you could repaint frames or add new pictures.
Furniture: This could be an accent chair or decorative bench. Add a few bright cushions and, if you don't have any of these, have a think about moving a piece of furniture from another room in the house to fill this space.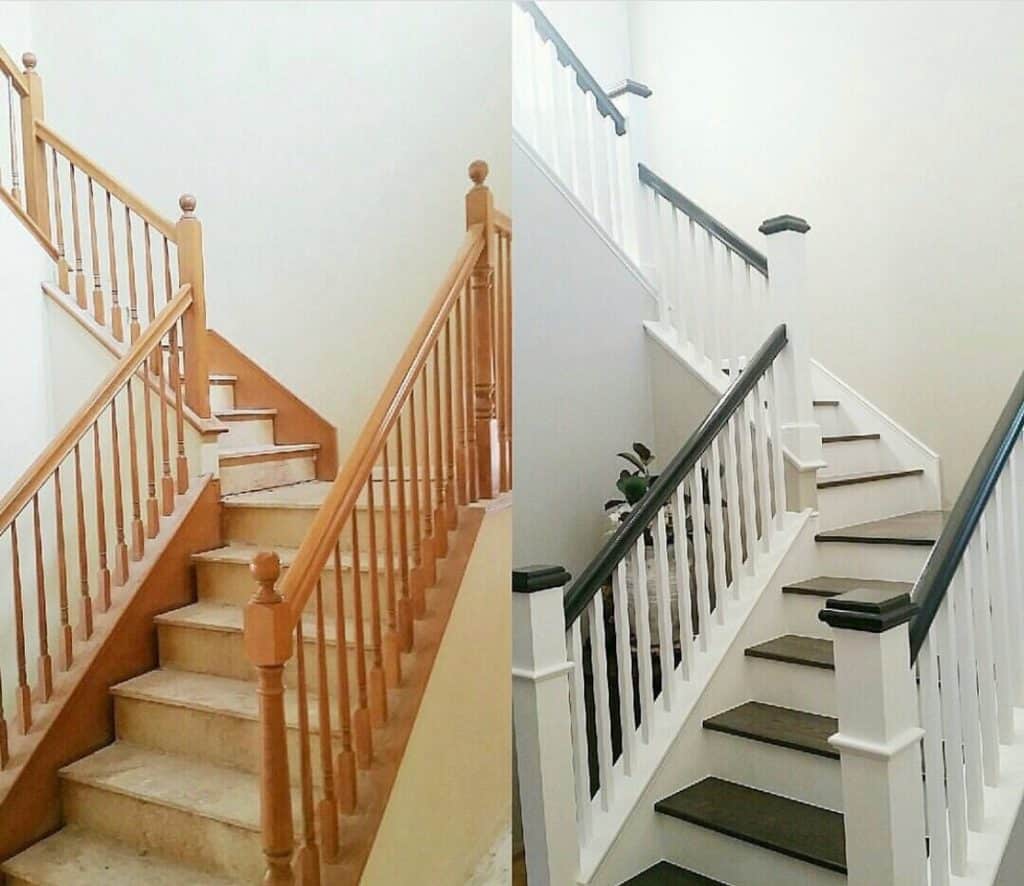 Staircase: If it's dark in colour, you could brighten it up with a bright fresh colour and leave the handle dark if preferred.
Accent wall: Most times this wall is a bold or vibrant colour. If this darkens your hall you may need to re-think it or else bring it down a shade or two.
Lighting
Now check your lighting. Are all your light fixtures working? If not can you repair or maybe they need new bulbs, a warm white bulb would make the hall seem warmer and more sensual. Replace lamps if broken or, if you dislike your current one, changing the lampshade can also give your lamp a new vibe. Mood lighting is important in any room in your house, especially your hall. If there is room, 'set the mood' by introducing a lamp at the end of the hall.
Always keep in mind that a design needs to complement functionality in a home. Believe it or not, the choices that you make when deciding how your home will look, have a documented effect on your emotions and perceptions.
Maura Mackey Design on Instagram / Facebook. Email maura@mauramackeydesign.ie