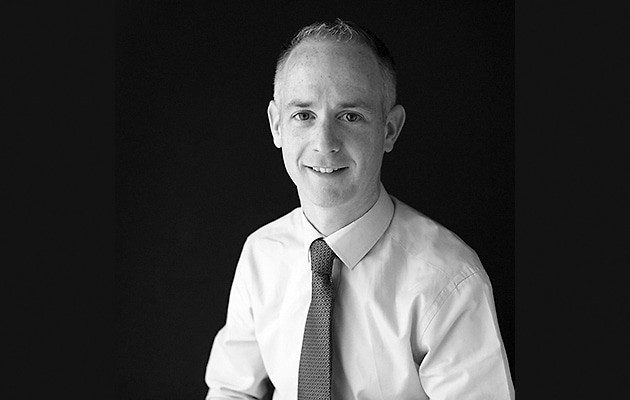 Niall Geaney is a qualified solicitor since 2009 having worked with a solicitors practice in Dublin from 2004 to 2010 before setting up his own office in Clontarf in Dublin. He opened his Clonakilty office on Emmet Square last year having relocated with his family to Clonakilty in August 2020.
Niall has acted in many business sales and purchases over the years and advises small and medium business owners on all legal issues including business structures, contract negotiations and agreement, intellectual property rights, shareholders agreements, employment law and commercial property transactions. He also works a lot with sports clubs and associations in relation to governance, disciplinary matters and corporate matters and is a financial cap judge for the FIA Formula One Championship.
Solicitor Niall Geaney has some helpful advice for small to medium businesses in relation to making a successful business sale
I'm setting up a new business…Should I set up as a sole trader or a Limited Company and what has to be taken into account when making this decision?
Every start up faces the same question and it very much depends on the type of business. Limited Companies (LTD) are a good structure if your business involves possible high level risk and significant liabilities. The LTD will give the directors the protection that they will need if something goes wrong in the future and the company becomes insolvent which would normally make the directors personally liable. As long as the issue has not been caused by reckless or fraudulent trading then they are personally protected from those liabilities. A one person business or partnership with little risk involved might just decide to keep it simple and have a sole trader or a partnership if more that one person. The advantage of a sole trader/partnership is that there are no shares, company constitutions, shareholders agreements, annual filing obligations, Directors duties under Company law and as such can be a good option for a simple start up where the risk aspects are low.
I'm thinking of selling my business…Why and what stage of the process do I need a Solicitor?
You should engage a solicitor from the earliest opportunity to assist with the drafting of Heads of Terms. The Heads of Terms are basically a simple document that sets out what has been agreed between the parties and will then form the basic ingredients for the actual sale contracts. Also your solicitor should ensure that a well drafted Non Disclosure Agreement is in place from the very outset to protect your business from possible buyers who will be provided with information about your business that you do not want made public. A solicitor can advise you as to the structure you have in place and what intellectual property you might have and whether for example your lease has a right of renewal or assignment clauses that could add a lot of value to the business sale if the buyer wants to keep your business operating from the same location.
Aside from a solicitor, who else do I need to engage with during the sale of my business?
An Accountant/tax advisor is the second most important person to engage with at the very outset to ensure the structure of the sale is done in the most efficient way. Also you may need the assistance of an estate agent to value the leasehold interest you have in the property where your business trades from if it is included in the sale and finally of course your bank if there are loans attached to the business.
Is it easier to sell a Limited Company or a business that was set up as a sole trader?
They are both very different transactions. When selling an LTD you will be selling the shares in the company and so it may sometimes be easier to do depending on the structure. The downside however of purchasing an LTD is that you are then responsible for any liabilities of that LTD as you will then own the actual legal structure. Whereas if you are buying the business of a sole trader/partnership then it is an asset purchase only as there are no shares in a sole trader/partnership business. The advantage is that the sole trader will have been responsible for their own taxes and liabilities so there is less likelihood of the buyer taking over and being responsible for such liabilities. You are buying physical assets and goodwill only.
How is a value put on a business when selling?
Generally the business will be valued by looking at the assets (what it owns including stock) and liabilities (what it owes), goodwill, customer base, IP rights (your name and logo) and branding. Also if a company has a commercial lease on its business premises it might sell the residue of that lease (the amount of years left) and possible a right to renew that lease into the future.
If I hire a solicitor to prepare my business for sale from the outset, will this add value to my business, or is hiring a Solicitor at this stage an unnecessary additional cost?
It very well could add value for a very limited additional cost. Your solicitor may discover elements of your business that have value that you did not even realise therefore you should always engage with your solicitor at the easiest opportunity.
What type of things does a buyer look for when purchasing a Company?
It very much depends on the type of business. For some businesses location is key so the leasehold element of a premises might be very important. For others it may be the brand and intellectual property (IP) rights (trademarks, patents) that add value. Overall for all businesses goodwill and reputation are extremely important.
How do I ensure that the sale of my business is kept private?
From the outset you should have a well drafted non-disclosure agreement which identifies what each party has to keep confidential and from whom.
What obligations do I have to my staff when selling my business?
In many businesses the staff will transfer to the new owners through a transfer of employees scheme. The alternative is to make staff redundant however to do so can involve large payments out of the company funds and also of course leads to unemployment for your loyal staff members. There is then also the risk of an unfair dismissals claim against the company in the future. If you are selling your business with the staff you will be expected to provided full details of each staff member including CVs, length of service and a copy of their contract of employment.
What other advice should I expect from my solicitor in this process?
If you are selling your business you need to be aware what you are liable to the buyer for into the future, these are know as warranties and indemnities. Warranties are what you are promising to the buyer and indemnities are what you as a seller are taking responsibility for now and possibly into the future for a defined period of time. As a seller you want these to be as limited as possible however as a buyer you want the warranties and indemnities to be as large and broad as possible to give you the most protection. As a buyer you should also look at whether the structure of the company needs to be changed post sale and whether some of the intellectual property rights can be expanded upon and strengthen.
From your experience dealing with small and medium business and successful business sales, if there was only one key piece of advice you could impart to someone running a business in West Cork, what would that be?
A good solid legal structure will always help a sale go more smoothly. When establishing a business from the very outset you should keep in mind what structure will help the business sell in the future. For example if you are an LTD ensuring you have a well-structured company constitution and shareholders agreement is very important as this will show any buyer that the structure of how the company has been formed has a solid base. Also never underestimate goodwill value and reputation. Finally you should review your business structure every few years as the business grows and changes as different structures may be more suitable.
Geaney Solicitors LLP, 2nd Floor, Bank House, Emmet Square, Clonakilty, Cork
niall@geaneysolicitors.ie. Phone: 087 2308797