Over the past three months, Local Enterprise Offices (LEO) have been helping all types of businesses respond to Covid-19. Kevin Curran, Head of Enterprise at Local Enterprise Office Cork North and West talks to West Cork People about the service LEO provides and how businesses can benefit from the supports provided.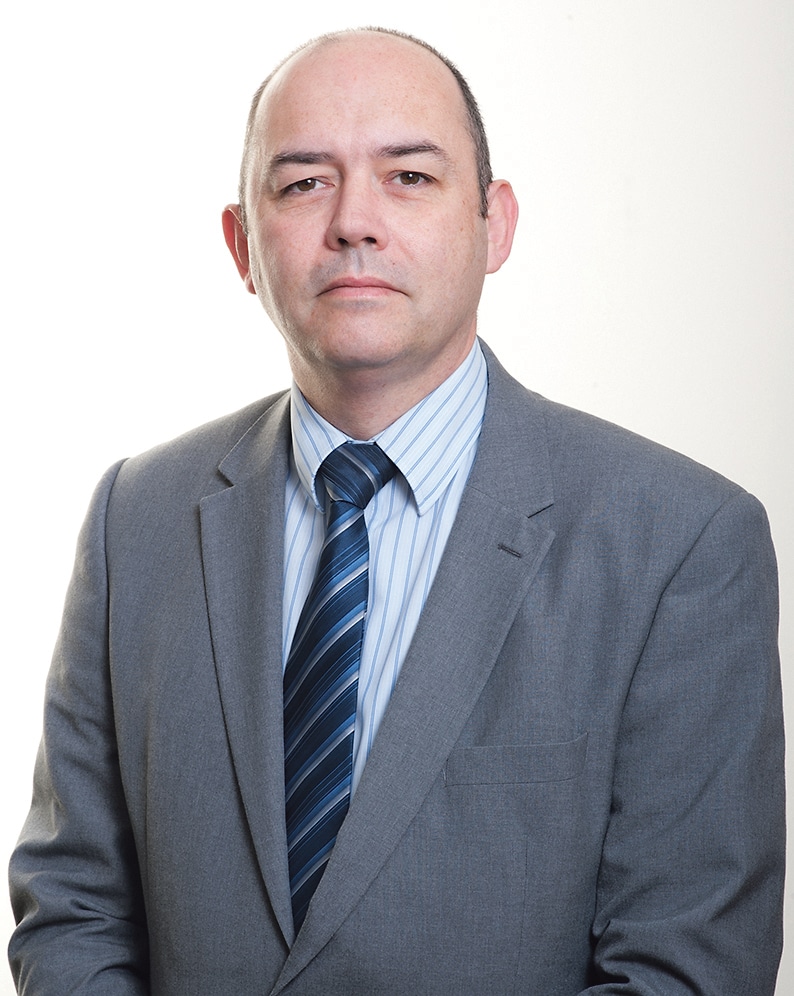 "Like many business premises we had to shut our front doors but we are still available to the business community to offer help, advice, access to funding, and sometimes just an ear to listen to," he emphasises.
The Local Enterprise Offices were established within the Local Authority system in 2014 and have since then acted as a First Stop Shop for the micro-enterprise sector so the team are well used to dealing with the needs of the local business community.
"Our existing offerings such as training, advice and mentoring were supplemented by some additional Covid-19 responses, such as the Business Continuity Voucher, to help our client enterprises deal with this crisis," says Kevin.
The LEO Mentor Programme is designed to match up the knowledge, skills, insights and entrepreneurial capability of experienced business practitioners with small business owner/ managers who need practical and strategic one to one advice and guidance. The mentor contributes independent, informed observation and advice to aid decision-making.
A lot of businesses have now expanded their business online with the help of the LEO Trading Online Voucher scheme.
The Trading Online Voucher scheme, funded by the Department of Communications, Climate Action and the Environment (DCCAE), is aimed at established small businesses, including sole-traders, with little or no trading online capability, operating in sectors where the market has not already compelled them to develop this capability. The voucher is a financial incentive to small businesses to develop or enhance their ability to trade online.
The scheme offers skills training, mentoring and a grant of up to €2,500 (subject to match funding) to help micro-enterprises (10 or less employees) to develop their e-commerce capability, and in turn reap the positive enterprise impacts of online trading.
Some examples of eligible grant expenditure would include: IT consultation; Development or upgrade of an e-commerce website; Implementing Online payments or booking systems; Purchase of Internet related software; Development of a digital marketing strategy.
"One thing that has become really apparent to businesses is that when you have to physically close the door and you don't have an e-commerce facility, then it's so much more difficult to stay connected with your customers," says Kevin.
While some types of business may not realise the potential of being online, Kevin believes it might be harder to find a business that would not get something from being online.
"Some businesses have also realised that going online is not just about conquering the world, it is just as important for connecting with your local customers.
"For example, we're all having to get used to queuing outside premises as numbers on the shop floor are limited. Some of us may be more patient than others but this is a reality that we have to accept. An e-commerce enabled website will allow you to do a 'click and collect' service. Order and pay for it at home, a quick visit to collect it and job done."
While it's all well and good being online, this doesn't mean that customers will suddenly appear as a result.
Two things are key when going online explains Kevin.
"Firstly, It's no good being online if people can't find you or don't know about you so you need to get the message out there. That doesn't mean big expense on advertising campaigns – maybe a clever spend instead – but also consider the role of social media to push your name and offering out there.
"Secondly, you also need to ensure that you deliver, and I don't mean just ensuring that the package arrives. It means that if the product is on your website that your inventory system is live and that the product is physically there and once the customer clicks 'Pay' it's immediately reserved for them. It means that if a customer clicks to collect and is told that it is available from 9am tomorrow, that is exactly what happens. The point is that it does take a little planning to make sure that both sides of the business – the bricks and the clicks – are working efficiently. Just don't disappoint or let down the customer."
There are a few common mistakes that many businesses make. "Two regularly show up," says Kevin. The number one mistake is 'Fail to Prepare, Prepare to Fail'.
"Planning is vital. Research is vital. Seeking advice is vital," says Kevin. "We strongly recommend the preparation of some sort of business plan – people get put off by this and think that they need an army of experts for this – you don't.
"You could start by doing something like a Business Advice Session with us in the Local Enterprise Office – it's a free one-to-one session with an experienced Business Advisor – this could help you focus your ideas a little. Next you might take one of our short Start Your Own Business courses – if you've never ran your own business this could be invaluable. One of the things this course focuses on it drafting that first business plan and at the very least you've asked yourself the questions that really need to be asked and hopefully identified answers. There is also a template for a business plan that you can get on our website (www.localenterprise.ie) that will point you towards the issues that you need to address."
Mistake number two. "If money makes the world go round it is also key for any business," continues Kevin. "Under-capitalisation and cash flow management are challenges. You need to understand from day one that most start-up costs are up front and income takes time to generate and collect. Having sufficient capital to start up and keep going until your customers start paying you is vital. Managing your cash flow is always a challenge. As part of your business plan you should look at doing a cash flow exercise – his will help you to plan around the ins and outs of cash for your business both regular and one off. Understand the flow will help you to plan for and manage it."
To help develop Ireland's artisan food industry, the Local Enterprise Offices, SuperValu and Bord Bia joined forces in 2013 to create 'Food Academy' – a tailored programme for new and early-stage food business owners.
"The aim of Food Academy is to provide small food business with a solid foundation to progress to the shelves of retailers," explains Kevin. "All participants in Food Academy will be given the opportunity to pitch their product to a panel of SuperValu representatives including the local SuperValu owner. The panel mentor the businesses, share their expertise and advise to allow the participants to make any changes they deem necessary to improve their offer.
"Food Academy is both a development programme for you, your food business and product as well as an opportunity to have your product on the supermarket shelf.
Online you can look at offerings such as the Digital School of Food (digitalschooloffood.ie), which is a learning hub designed to support you in developing your food manufacturing business from start-up to the growth phase.
"What is important to realise is that it's not just having the best food product, it's the packaging, the price, the story behind it and the business model itself."
In the current uncertain climate Kevin shares some advice for SMEs.
"It's going to be very hard to crystal ball where things are at, so I would suggest focusing on what is within your control.
"1. Customer – stay connected and talk to your customers; 2. Suppliers – stay connected and talk to them also. If you are under pressure talk to them. 3. Staff – they are an invaluable resource – mind them; 4. Costs – stay lean. Look at what you're doing and ask yourself – what should I start, stop and continue? 5. Cash – mind it and manage it. Pay your bills but make sure you get paid too; 6. Mind yourself – it has been a stressful time and will be so for a while. Don't be afraid to ask for help or advice."
Kevin sees opportunity for growth going forward in sectors such as health and believes that it's a good time for cultivating all types of businesses online.
"I think that because the crisis has come from a health issue, we may become more health conscious and products and services that cater to this may see a lift up for some time. We've seen media reports, for example, of bicycle stores struggling to keep up with demand and bicycle repairs shops busy as people resurrect a forgotten one from the dusty back corner of the shed.
"As mentioned earlier regarding online opportunities and offering services like 'click and collect', how you do business may be just as important. Understanding the customers concerns about queues, social distancing, crowds and trying to mitigate these, in a safe appropriate manner, that could differentiate your business and make it more attractive to potential customers."
Anyone with an idea for a new business can contact Leo for advice or help
"Just drop us a line on westcork@leo.corkcoco.ie" says Kevin
"Advice, training, mentoring, signposting, finance – we're available to help you with any of these. Some of our offerings are sector specific, some available and suitable for all.
"Our Advisory service is the key – it's free to use and will help you to understand where you need to go next and what appropriate assistance is there for you and your business."
For more information on the offerings available go to
www.localenterprise.ie/
CorkNorthandWest/