Mindset and Confidence Coach Anna Healy has always hankered for adventure or, as her family might put it, she was "mad for road". The road this Kerry native took in life eventually led her to starting her own business in 2019. With a fierce desire to help and empower others to access their true potential, Anna is exactly the type of person you want standing behind or beside you when starting off in business or making a life-changing decision.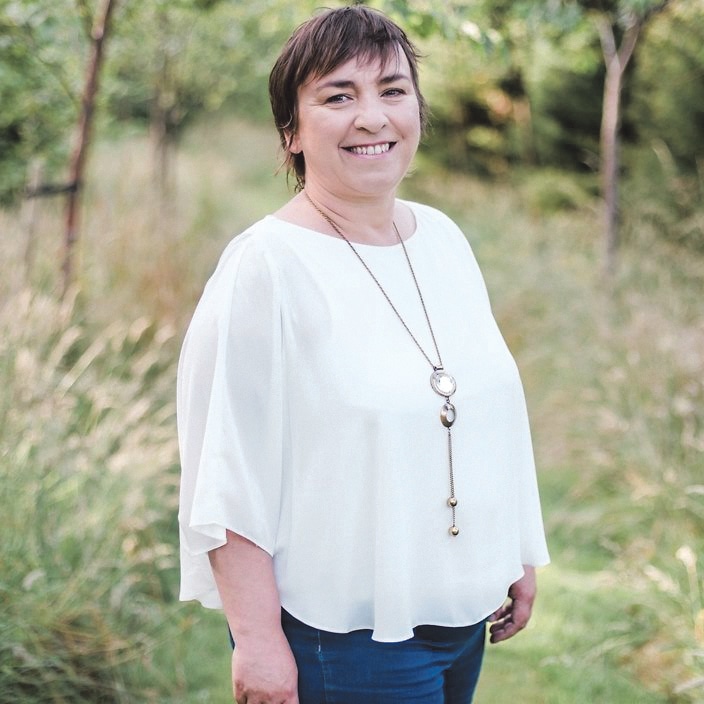 'Anna Healy, Mindset and Confidence Coach for Women' offers coaching through all areas of life, career and business and Anna's 'Wingwoman Programme', running for three months of one-to-one sessions, will help any woman build confidence and achieve key goals in life, career or business. "A Wingwoman is someone who is there on the side lines encouraging you to be your best self," explains Anna passionately. "A Wingwoman is there with the tissues on the tough days and the champagne on the good days. Everybody needs a Wingwoman!"
Anna also runs an online coaching and mentoring group for women in business: Held in small groups to allow for meaningful and authentic interaction, 'Lighthearted Women' is a community of like-minded business women who support each other through the challenges and successes of building a successful business. "What I love about this group is that everybody shows up weekly and shares their wins, their challenges, their goals and their support for everyone there," says Anna. "Everyone has a voice in this group and everyone has their own wisdom that can help the others in the group. We have workshops and soapboxes and there is a private Facebook Group for follow up and networking. To see these women flourish and thrive in their business is such an honour."
Anna has recently launched a new programme for women in business called 'SMASH'. The six-month group coaching programme starting on June 4, is focused on goal setting, mindset and accountability. "So many entrepreneurs have great ideas on how we want our business to develop and having an accountability group to support you and keep you motivated through the tough times is essential," explains Anna. "There are mindset workshops, audiences with the experts and one-to-one and group coaching with me." With this programme there is no doubt that you are going to 'SMASH it' with Anna!"
Prior to setting up her own business, Anna's career was varied but with a common thread running through – the desire to help and empower others. She worked with children in residential care for 10 years, and then as a job coach with EmployAbility West Cork for 12 years, supporting people who have experienced illness, injury or disability to find and keep work. Throughout her career, she has gained years of knowledge and experience in advocacy and empowerment, and learned how mindset is key to living the life you really want.
Continually up-skilling in areas that interest her, as well as achieving an Honours Degree in Social Care, Anna studied HDip in Personnel Management in UCC by night, Higher Certificate in Advocacy in Waterford IT and has completed a Diploma in Life, Business and Leadership Coaching and a Diploma in NLP.
Her can-do approach to life and enthusiasm for taking on any challenge means she is well placed to help others in business. "I see opportunities for others and I encourage them to go for it," she says.
When starting out in business, The Local Enterprise Office offered Anna fantastic support. "I received mentoring and also received the Trading Online Voucher to help me update my website. Network Ireland was a great support also, as I have made great friends and Mentors there and having their support was wonderful. The events that are held throughout the year are informative and inspiring and are a great motivator."
This year, Anna was honoured to be elected Programme Manager for the Mentoring for Success Programme with Network Ireland. It is a free service for members of Network Ireland, with over 40 Mentors available on the programme. "I have made many new friends through this and I have gained lots of advice and support through accessing the programme," she shares.
For anyone starting out and wanting to succeed in business, Anna's advice is to "Find yourself a group of like-minded people that you can share your journey with and get professional coaching.
"Coaching is essential to tap into your inner potential and become aware of the mind blocks that are holding you back. It also helps you take a step outside of your business and look at things from a different angle.
"I love the 'aha!' moments that my client's experience. I am inspired by their passion and hunger for something more. I feel humbled to be witnessing their journey from idea to achievement."
"I have no idea," she laughs when asked where she sees herself in 10 years time. If you told me 10 years ago that I would be running my own successful business I would have laughed at you! What I love is that we can decide who we want to be or what we want to do at any age or stage of our lives. What I do know is that I will be continually evolving and growing my career in line with my strong values of supporting, empowering and inspiring others."
www.annahealy.ie