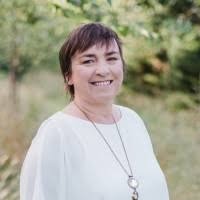 Over the past year, West Cork Life and Business Coach Anna Healy embarked on a personal journey to interview women in business in West Cork, hearing their stories and learning from what they shared about their businesses. In the process, she learned a lot about herself in her business too. In her series of Women in Business articles, Anna will share some of these learnings with you.
My first interview with Aoife McInerney last year reminded me of when I started my business. Aoife described when you own a business 'you are it!' – you are responsible for everything in your business. And that can be a daunting thought. But fear not, while the business is ultimately your responsibility, you do not have to go it alone, you have full permission to receive the support from others along the way to your success. There are many reasons to make this part of your regular practice.
One of the main reasons is that it is impossible to know everything about building a business when you start out, a business requires so many aspects that need to be continually managed. Having a support network around you will give you access to people with different expertise to advise you on your difficult and tedious tasks.
It is always good practice to test your ideas with others as they may see things that you might not notice and they could also open your mind to other possibilities.
We all have blindspots in life and business, where we just may not see the wood from the trees or we may not be able to get past a certain obstacle or thought pattern that is holding us back. Having an outside coach or mentor can help you see past the obstacles and build your confidence.
When I decided to start my own business, I knew I didn't know all the details on how to run a successful business. The first action that I took was to look for some advice, so I attended a 'Start your own Business' course with the Local Enterprise Office, which helps you set up a strong foundation for your business plan and structure. Interestingly enough, all of the business women that I interviewed did the same thing. The Local Enterprise Office is funded by the Government to provide practical supports to business in the form of courses, mentoring and grants.
Caroline Murphy of West Cork Eggs in her interview advised us to reach out and ask for help. She reassured us that most people are only delighted to help you and be a part of your success. It can be a simple thing of going for a cuppa with someone, brainstorming some ideas or challenges.
Over the years of being in business, I have built a support network of people who have helped me build my business. But it doesn't have to be a one-way street of support, you too have skills that you can share with your colleagues. You too have experiences and knowledge and insight that can be helpful to others. And sometimes it is just a listening ear is all that is required. Building your business will bring its own challenges and rewards, but you do not have to do it alone.
Anna Healy is a Mindset and Confidence Coach for Life, Business and Career based in West Cork. You can hear the "Women in Business in West Cork" series on West Cork FM and her podcast Anna Healy Coaching.