A first for UCC as the IGNITE Spring awards are held online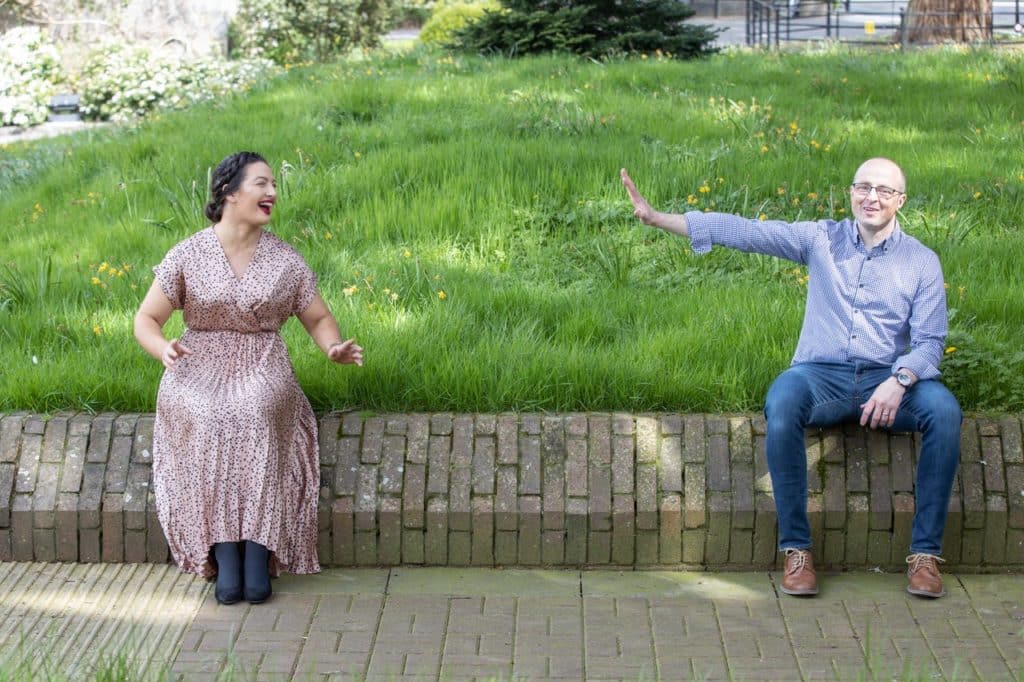 The IGNITE programme at UCC, which nurtures start-ups from ideas to commercial reality, held its Awards and Showcase online for the first time. Among the finalists were a qualified nurse working on the frontline and a Masters graduate who was diagnosed with dyslexia and has now developed a technology company for parents and educators.
The IGNITE programme at UCC has supported more than 120 new companies since its inception. Their 2020 Spring Awards and Showcase is took place on Thursday, April 23 at 7pm via webinar. UCC President, Prof Patrick O'Shea addressed the webinar, as did Professor Anita Maguire, Vice President for Research and Innovation at UCC. The guest speaker on the night was Susan O'Brien, the founder of Smigin – an essential travel app for people who travel but don't speak the language. A graduate of UCC, Susan speaks six languages and has had executive roles in US-based public and private companies, and has worked directly with some of Ireland's most successful entrepreneurs, including Denis O'Brien (Digicel Group).
Three awards were presented on the night. These included Best Business Award (sponsored by Bank of Ireland), Best Business Plan and Best Video Pitch. The first two awards were voted for by an external panel of judges while the Best Video Pitch was voted for on the night by the audience. The external panel is made up of Diarmuid Lynch, Flagship Manager with Bank of Ireland, Caitriona Kelleher of SOSV and Ted Foley of Cork BIC.
The winners of the awards are: Best Business Award (Sponsored by Bank of Ireland): James Northridge, UrAbility; Best Business Plan: Conor Walsh and Luke O'Mahony, Traxsit ; Best Video Pitch: James Northridge, UrAbility
IGNITE director Eamon Curtin said: "IGNITE has moved online and so too has our Awards and Showcase. We are delighted that the IGNITE startups were able to pitch their business ideas straight to the screen. We are very proud of every participant on the IGNITE programme. These are tough and testing times for all businesses and we see how hard our participants work to make their businesses a success."
Diarmuid Lynch, Flagship Manager with Bank of Ireland said: "We are delighted to be part of the IGNITE programme at Bank of Ireland. We are always amazed by the ideas and plans that participants have on the programme. IGNITE is a fantastic programme that helps to support entrepreneurs and we are very proud to be a part of it."
Best Business Award Winner, James Northridge, who founded the company 'UrAbility'. UrAbility is reinventing the way parents and educators support children with disabilities, enhancing the learning experience with an online training and support model. UrAbility's online platform uses algorithms to auto assign online courses and advise on assistive technologies based on users' technical abilities, spoken language, and location. James was diagnosed with dyslexia when he was in school and went on to study a Masters in University.
Best Business Plan Winner, Traxsit, owned by Conor Walsh and Luke O'Mahony. They have developed superior GPS technology to farm management. The firm's devices, powered by the newest IoT technology, are used for theft prevention and asset monitoring.
Luke O'Mahony said IGNITE had opened new avenues for business regionally and nationally; "Ignite equipped us with the skills and resources to validate our business idea. Among the many benefits, the program will provide you with access. Access to mentorship, access to an invaluable network of successful alumni and industry experts and access to a shared working space full of fellow founders."
Ali-Rose Sisk, who is a graduate of UCC is another finalist. She has developed the company 'Safecare'. SafeCare is developing software that aims to revolutionise care home management through digitalisation. Ali-Rose is currently working as a nurse in a care home in Cork.
Other finalists include Annelie de Jager, whose company 'Jabula' is developing a traditional South-African sausage food product for Irish market. Conor Hayes, has a company called Techvie, which is a modern SaaS platform dedicated to the medical device industry, which allows sales teams to find and convert new customers easily through aggregation of data from multiple online channels and trade events. Meanwhile Emer Keaveney's company 'Ocean Research Consultants (ORC)' aims to monitor and minimise disturbance to marine wildlife through education, research and technology.
Another finalist is Anzhelika Samuilova of Global Mind Bank. She is developing an online platform to provide relocation and immigration services for those wishing to relocate to Ireland.