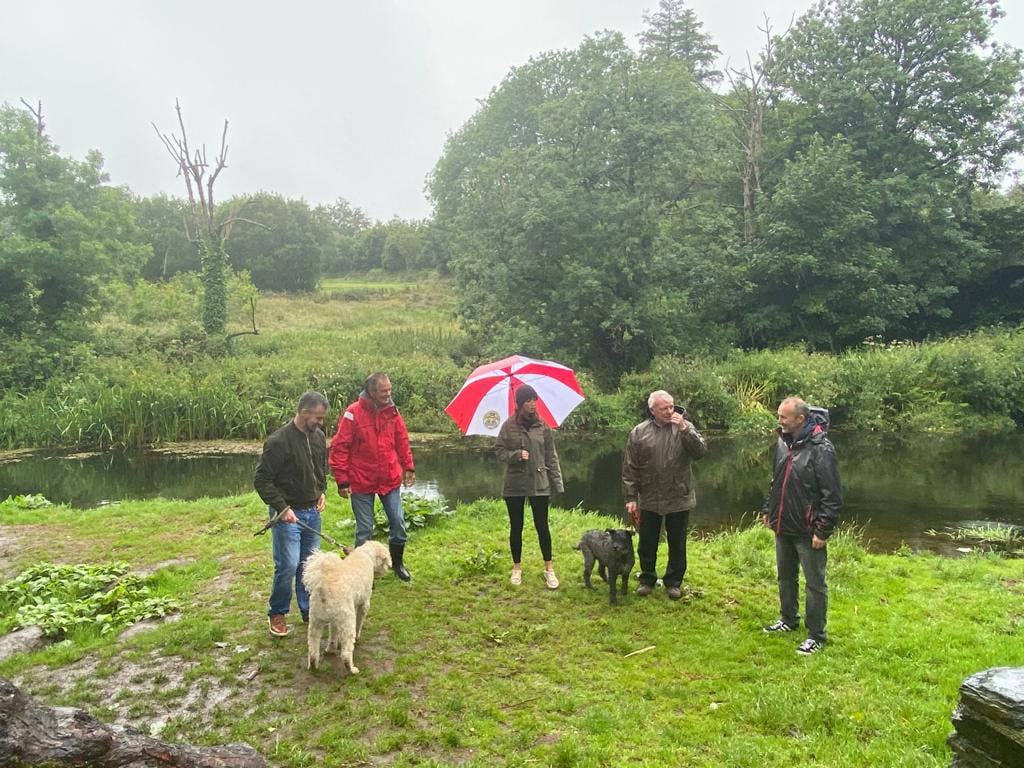 Holly Cairns, Cork South West TD, and Councillor Paul Hayes, Skibbereen – West Cork Electoral Area, are calling for immediate action on the septic tank in Shannonvale, Clonakilty. The plant, which services nine houses in the area, seems to be overflowing with some untreated water entering the Argideen river and the local park. Irish Water, Cork County Council, and the EPA are aware of the situation. 
Holly said: "This issue has been going on for years and it is disgraceful that it hasn't been addressed. The septic tank services several houses, but grey water and stormwater are also directed into the plant which leads to overflowing. The tank was supposed to be upgraded a few years ago, and other houses in the village are connected to the main plant for Clonakilty. The main tragedy is the beautiful green in the middle of the village can't be used because of an overflowing sewage plant, which should never have been put there in the first place. It should be the heart of the village but is currently unsafe for children to play in."
Paul said:"It is an absolute disgrace that this natural amenity isn't available to the local community. I remember going down there as a child, it used to be a great place to play by the river during the summer. The residents are deeply frustrated at a lack of progress for years. It's very obvious that plans to rectify the long standing sewage issue in Shannonvale has slipped down Irish Water's list of priorities. Residents and community activists there are growing increasingly frustrated with this appalling situation, especially with the condition of the riverside park which was a hub for community activities in the past.