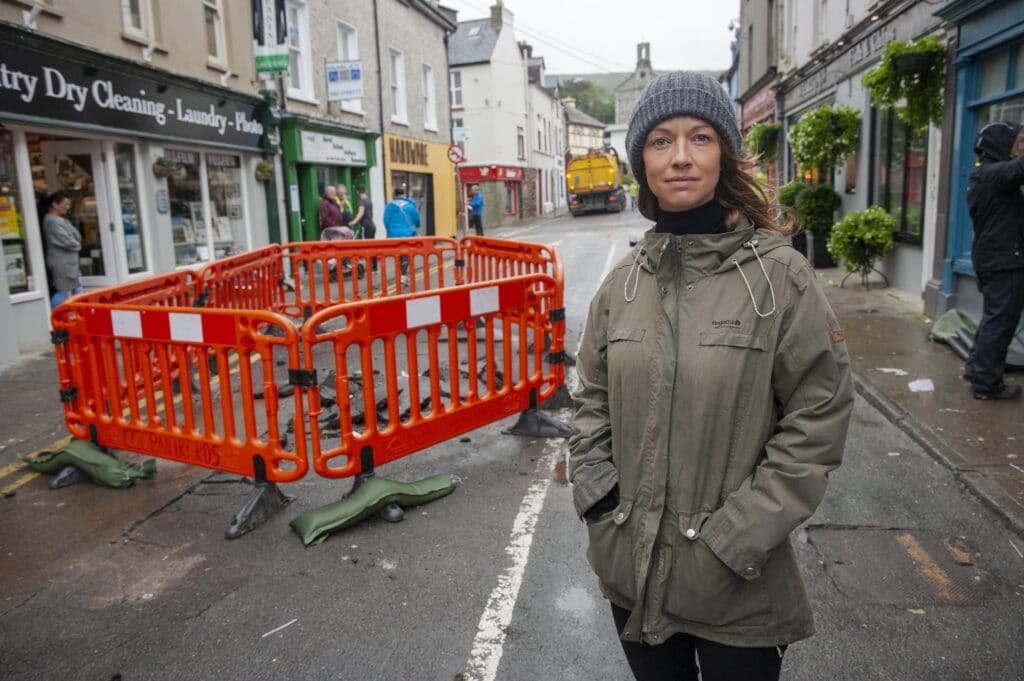 Cork South West TD, Holly Cairns, is seeking immediate action and greater consultation with communities after successive flood events in the past two weeks. Towns and communities, including Bandon, Skibbereen, and Bantry have been affected by floods recently. 
Holly said: "We're now in our third week of flooding in West Cork, it is deeply concerning at the best of times not to mind in the midst of one of the hardest years for families and businesses. Bantry is the latest town to be impacted after Bandon, Skibbereen, Rosscarbery, and Rathbarry recently, not to mind all the small scale damage. It is imperative that they are supported and that immediate action is taken to address the underlying issues. 
"There is an immediate need for the Government, the OPW, and the Council to work with local communities in developing new and urgent flood management systems. Residents and business owners understand where the problems are in their area, and often have very simple, but effective, solutions. It is essential that the government be proactive on this before more storms hit. Many people without flood insurance simply can't afford to front the cost of inaction  
"In the case of Bantry, it seems to have been an issue of capacity with the existing culvert being unsuitable for the large amount of rainfall. However, this has been raised locally numerous times, especially in recent weeks, and it is absolutely essential that action is immediately taken. Bantry cannot wait any longer. 
"Also Bandon, which has received millions in flood relief, experienced flooding potentially due to issues with underground pumps. This simply isn't good enough. Bandon has been repeatedly damaged by floods over years and the incredibly expensive infrastructure isn't doing the job. The community needs to be provided with answers immediately and all impacted premises should be compensated. 

"The most frustrating aspect of the flooding in Skibbereen last week is that much of it could have been prevented. For example, the culvert on the Cork Road was originally in the Skibbereen flood relief scheme three years ago but it never happened. New commitments have been made to resolve the issue, but this is after the damage is done. The OPW and Council need to acknowledge any responsibility they have and compensate the affected families and business.