Growing up in Monterrey, the second largest city in Mexico and an industrial metropolis, Sonia Viridiana Castro lived a very different lifestyle back then to the one she married into in West Cork 11 years ago. Today Sonia runs an organic growing business and Veg Box scheme with her husband John Kingston on the rich rural pastures of Coolkelure, in the shadow of Nolwen Hill, not far from Dunmanway town  – farmland  that has been in the Kingston family for five generations. She chats to Mary O'Brien about love, life and starting a business in West Cork.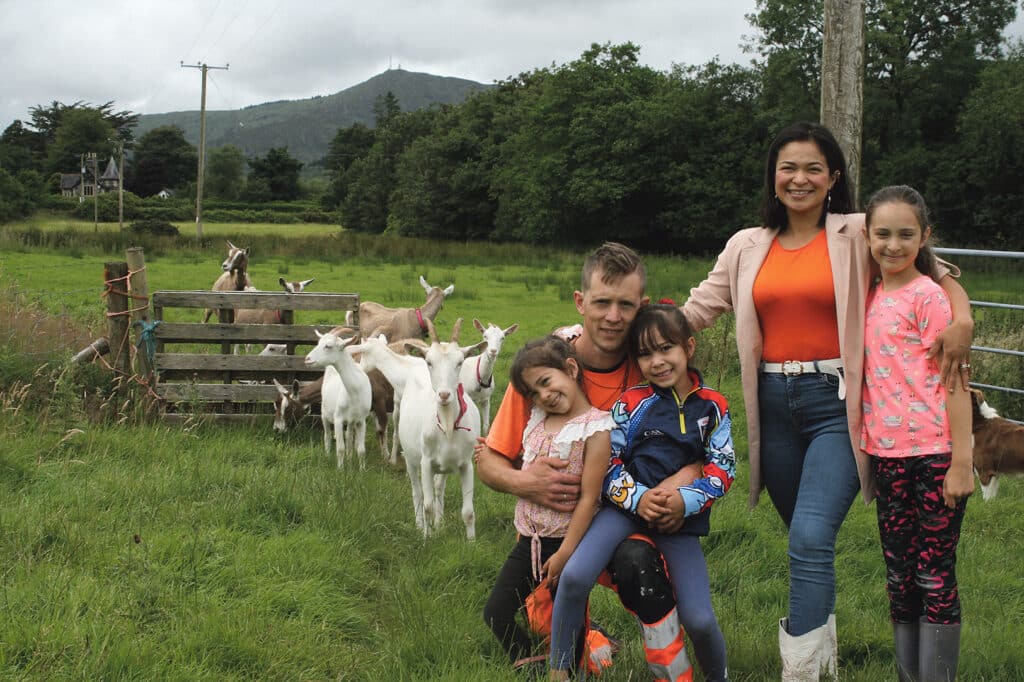 Sonia, a student of engineering and industrial management, was just 20 and working in her parent's busy catering company when she met West Cork farmer John Kingston, 26, at a wedding in Mexico in 2010. "John's good friend from Innishannon was marrying my childhood friend," shares Sonia. While neither one spoke more than a few words of the other's tongue, the bridesmaid and groomsman were drawn to each other, spending the night together on the dance floor, their connection developing into a long distance friendship that culminated in marriage when Sonia accepted John's romantic proposal at a viewpoint overlooking Monterrey two years later. "I definitely couldn't understand his West Cork english when we first met but my understanding was much better by the time he proposed," laughs Sonia.
On July 26, 2012, Sonia and John married in a small civil ceremony in Ireland with just close family and friends in attendance.
Determined not to be pegged as a city girl, Sonia got stuck into farm life in West Cork straight away, learning to drive a tractor, getting her driving licence and helping to tend to the animals; her vivacious personality and love of fashion bringing colour to the busy sheep farm.
"For me it was like a big adventure," shares Sonia, who felt very welcomed and supported by John's family, friends and the local church community.
Three years later at another viewpoint, this time on Nolwen Hill overlooking the Kingston family farm, Sonia was swept off her feet again when John got down on one knee, proposing they renew their vows in Mexico.
The couple, including their child Isabella (2), travelled to Sonia's home country to get married for the second time, in a traditional Mexican ceremony, which included a big church wedding with 250 guests, followed by a feast and after party with mariachis playing traditional Mexican folk songs.
Sonia and John's family grew quickly with two more children following Isabella, so while John continued working full-time as a plasterer and studying homeopathy; Sonia became a stay-at-home mum, helping out on the farm when she could. With more time on her hands as the children got older and started school, Sonia determined to expand on her knowledge of permaculture so she could contribute something more to the farm. She started growing trees and vegetables and invested in some hens and a goat. A course soon followed on regenerative agriculture, a system which reintroduces carbon and nutrient resources back into the land, encouraging biodiversity and conserving water.
In 2021, Sonia began making her own compost and building growing beds, of which she now has 28.
While she had already decided to start growing organic vegetables commercially, she enrolled in the Sustainable Horticulture and Permaculture course at Kinsale College, which is where the seed of a veg box scheme business was planted.
"When I moved here I was very young and I think I was looked on as being a bit naive she shares, "but I was a very capable and skilled person before I arrived in West Cork and grew up in a business environment, helping my parents from a young age. After doing the course in Kinsale, I felt confident that this was my chance to prove myself, that I would show I could start and run a successful business here in West Cork combining my Mexican heritage with my love of growing that has been nurtured here in Ireland. It felt right." Sonia's aim was to grow enough food to feed her family but also the local community; filling 20 boxes to bring in enough income to make the enterprise worthwhile.
As well as growing vegetables in her poly tunnel and garden, she now keeps bees, goats, pigs, chickens and bees. She has one Vietnamese pot-bellied pig and two Kunekune, a small long-haired domestic breed native to New Zealand. The pigs are much-loved pets and useful soil rotovators. The goats are Saanen and Toggenburg breeds from Switzerland, both excellent milk producers.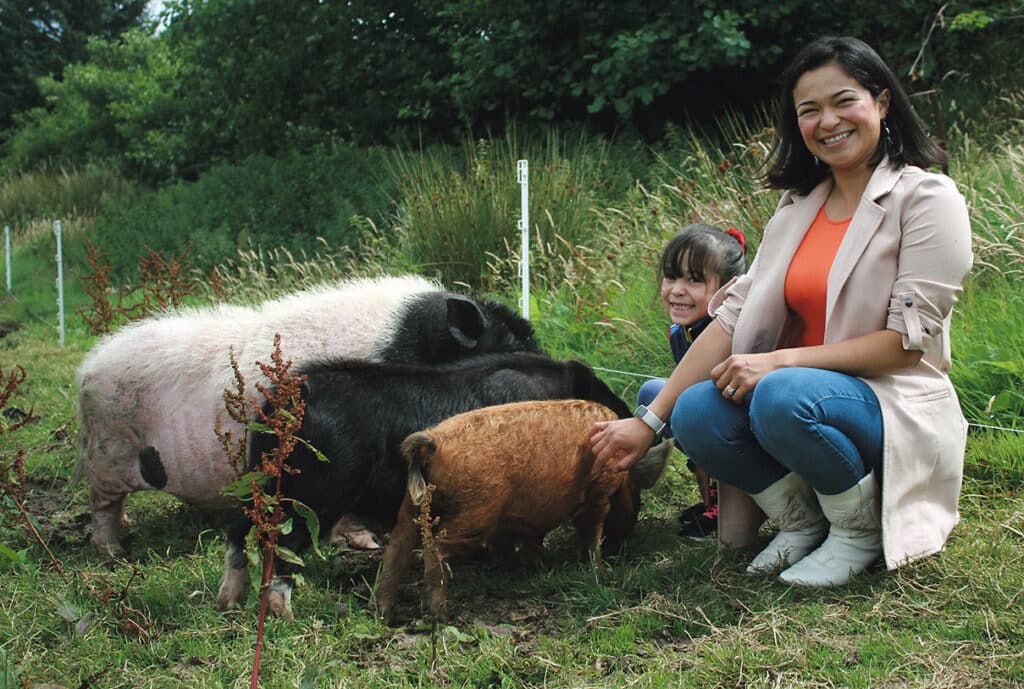 Sonia and John have already planted over 800 trees on the farm and all of the crops are grown without the use of chemicals. Water comes from a pure mountain stream, a precious resource, and the couple hope to generate their own electricity in the future.
Thursday is prep day at Coolkelure, when Sonia checks what's ready to harvest from her bounty, which this time of year includes an abundance of tomatoes, kale, chard, courgettes and herbs. She also grows more exotic chillis and yacon. The farm shop is open every Friday and veg boxes can be supplemented with raw honey, eggs, goats milk and Sonia's homemade dulce de lethe y cajeta, a Mexican recipe for caramel syrup made from goats milk that is delicious served with ice cream, fruit, crepes, even bread.
"If it's a wet day and I can afford to wait, I'll cut the vegetables as people come to collect their boxes," she says. "The older people especially love to be there while I'm harvesting. It's an experience you won't find in a shop."
While Sonia grew up in a city, permaculture and goat-keeping are in her genes: Her great grandfather was a goat farmer and the last conversation she remembers having with her grandmother before she passed away during the pandemic was about how to make goats cheese. "My granny was very proud of me," shares Sonia "as the only one in the family to be living the type of lifestyle she came from herself. She was a very strong woman and my inspiration… In fact I think I have become my granny!" she jokes.
Sonia's memories of her childhood centre around Sundays…visiting her grandparent's country house with them, milking goats, collecting eggs and drawing water from the river. "They were such happy memories, playing in the river and picking up feathers dropped by the birds," she recalls.
"Life in Mexico was good. I do miss my family and friends, the banter in my own language…I'm a very funny person in Spanish," she laughs.
But life in West Cork is better than good.
"It's busy and hard work but I feel like I'm living Sunday every day," she shares passionately.
www.coolkelure.ie