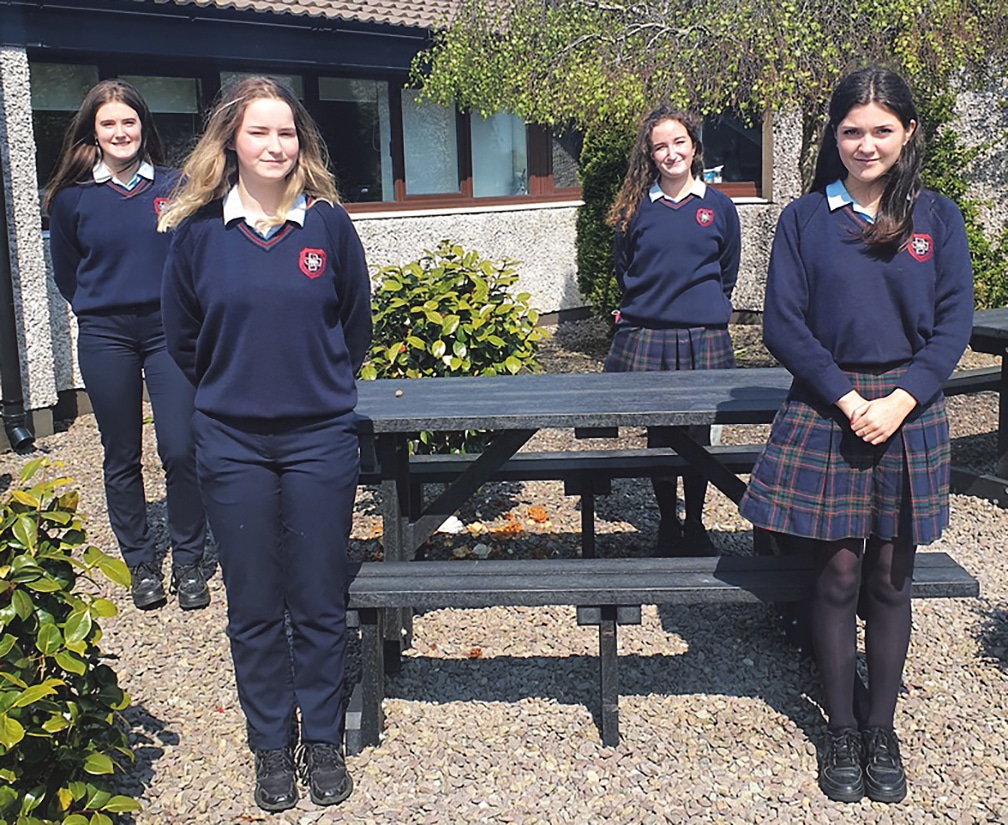 Teenagers across Ireland, including students from West Cork, spoke out in April on the issues impacting them and shared their innovative ideas for change with the help of a new digital platform created by Young Social Innovators as part of the YSI Speak Out Virtual Tour.
Students from Coláiste na Toirbhirte Bandon and Beara Community School, Castletownbere participated in the campaign, sharing the creative ways that they have contributed to their communities this year through Young Social Innovators. The teenagers completed projects on issues they care about impacting people, communities, and the environment.
Colaiste na Toirbhirte Bandon's 'Sign Me Up' project aims to raise awareness of the Deaf community in Ireland and incorporate Irish sign language into the Irish education system.
Concerned about the isolation of the Deaf community in Ireland, the students are determined to effect change and raise awareness, in particular around the issue of the lack of communication the Deaf community comes up against in public settings.
"We think this issue is of greater consequence now during the pandemic, as with the widespread use of face coverings, the Deaf and Hard of Hearing community can no longer communicate with hearing people as easily, as lip reading is no longer possible. We want to help overcome this language barrier so that all communication is comfortable and safe for both participants."
The students have already started teaching people Irish sign language on their Instagram page; met with Senator Mark Daly to discuss his involvement in raising awareness about the importance of Irish Sign Language; and gave in-class Irish Sign Language lessons to some of the students in the school.
"Working with Sign Me Up has been so rewarding, as I could see our project making an impact on many people's lives," commented project chairperson Emily Desmond.
Students at Beara Community School have created 'The Garden of Weeden' with the aim of creating a better working and learning environment for their school and community without contributing to climate change and while assisting the native flora and fauna of Ireland. The students are hoping to create a nationwide movement through use of social medias to reduce the unused traditional plain grass lawns and result in a cleaner more natural Ireland. Their hope is to pass on this project to future transition years and generations to continue improving, developing, expanding and maintaining their shared dream of a better world for all.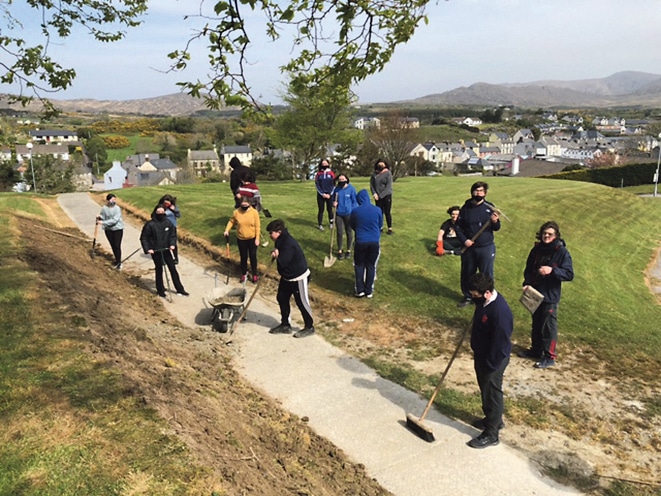 "Our project has made a positive difference, as we have created an outdoor space/classroom where students can go for mask breaks and also some classes will be held outdoors. This is involving nature and wildlife into the students daily life. It is also very good for students and teachers mental health and well-being to get out in the fresh air. It also benefits the local environment and wildlife, as it cleans the air and increases biodiversity. It tackles the majority of the sustainable development goals we chose for the project and allows for further input and development."
During the Speak Out Virtual Tour, all of the videos created by YSI teams were shared on a dedicated digital platform, searchable by location and theme, giving a real insight into the social issues most relevant to Ireland's teenage population.
The Speak Out Virtual Tour also sees students reaching out to different audiences to raise awareness and garner support for their projects including among their local communities, political representatives, local media outlets and other key stakeholders. This new element to the Speak Out Virtual Tour is equipping and empowering young people to amplify their voices, providing them with a mechanism to 'speak out' as a collective on the issues that matter to them most.